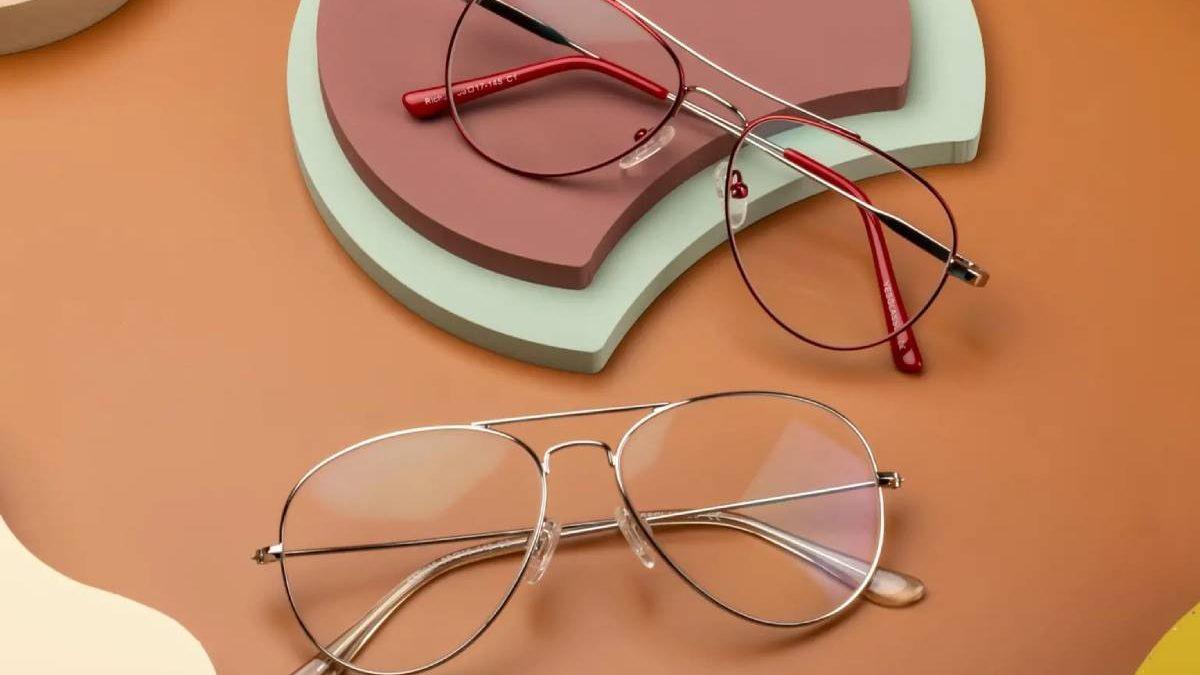 Choosing a spectacle frame was never a big deal for men, but with the advent of fashion and complementing, each miscellaneous item would go with their style. So, if you are in the process of getting new glasses or changing frames, maybe putting some extra thought into fashion is always encouraged by looking out for Unique Men's Frames.
It is not just about a rectangular frame with a black undertone. Nowadays, you will have a plethora of options you can select from. Here is to give you a few-
– Clubmasters.
– Tortoiseshell.
– Soft Tints.
– Earth tones.
– Hexagonal glass.
– Aviators.
So, before we confuse you, let us understand how you can pick the right frame and how you can look stylish even when the glasses are an absolute necessity.
Find Your Frame
If you are having difficulty finding a frame, then brace yourself because we are about to get into the absolute nitty-gritty of frames and what you should be looking for if you want to look nice and symmetrical.
1. Understand Your Face Shape
Your face shape is the first thing you should study when picking the right glass frame. Here is a complete chart of frame shapes and what face should look bomb with these on.
Rectangular frame: Rectangular frames are strong with edges, and whether you wear them clear or with a colored frame, they will have a fine definition. Rectangular frames look particularly great with someone who has a rounder face. The frames give your face the missing edge. The same can be said about square frames.
Aviators: These are the newest and trendiest wired frames that are adorning every male celebrity. They are convenient with style, light weighted, and can look great with any formal or informal style. If you have sharp jaws with a heart-shaped, oblong, and oval-shaped face, you will look great with a pair of aviators.
Browline: These are an amalgamation between an invisible frame and a defined one, i.e., only your browline will have a frame line. Over the years, this frame has gotten a more hipster aesthetic. However, if you have a rectangular or oval face with strong jaw action, you can wear this frame with your full formal attire.
Geometric: Another addition to the choice of frames you can choose from. These are not your regular rectangular frames but dive more into pentagons and hexagons. These look great on men with much rounder or oval shapes, but someone with a rounder top but a more defined chin can also enjoy the bomb look these take.
Round: These are your general oval and round, and although round looks more of a casual look, if you wear it with an invisible frame, you can make a good impression in any presentation. Try these shapes if you have a more defined geometrical face and fewer curves.
With so many options on hand, it is always better to go online to shop for the best glasses. You can find out more about different frames and test them out first virtually.
2. Multiple Frames For Multiple Occasions
Now that you have gotten somewhat of an idea of your face shape and hope your farmers should be complimenting them. Now, Unique Men's Frames can also be categorized based on the occasion you are using them for.
For example, you cannot have the same frame for your party that you wear to your business meeting. Plus, glasses are a staple in your life, something which you will absolutely need. If you do not wish to go blind, then use them as a part of your fashion accessory.
In some situations having an invisible frame is more convenient than having an eyebrow line. However, if you look good in an eyebrow line, you shouldn't miss out on that style. Invest in good frames if you simply cannot stand lenses.
3. Choose The Right Color
Color plays an important role in complementing the face. Some might want traditional neutrals like black, brown, or gray, and others might go for the neo-trendy ones with faded soft tints or earth tones.
No matter the color you choose for your frame, remember that not every color will be right for every occasion. Plus, your outfit plays a big role in the color scheme of your frames, and so does your makeup.
If you have a vibrant frame, it is better to compliment it with more neutral makeup and bold lips. The opposite goes for neutral tones.
4. Your Skin Tone Is Also Important
The next part that you need to consider before buying a Unique Men's Frames is your skin tone. Most importantly, the undertone of your skin. Some people have a warm undertone, like yellow and beige. Others have cooler undertones which are either steering more towards blue or pink.
In the makeup industry, individuals use this metric to find a foundation for their skin tone. Something which will not make them look ashy or pale. The same can be said about the frame colors you pick for your glasses.
For example, if you like soft pastel tints like pink and teal and with a gloss. Try to go more blue or green in the color scheme if you have a cooler undertone. If you are more on the warm side, it should be gold or yellow. Neutrals like black and gray look good with every skin tone, but the thickness of the frame will determine its playfulness and seriousness.
5. Don't Mess With Comfort
If you are not comfortable with the frame you choose, it will not look good on you. If they keep sliding down or hurting your temples, or they are too heavy on your face carrying them will be a difficulty.
Whenever you are choosing Unique Men's Frames, remember fashion comes from comfort. You could be wearing a great pair of glasses, but if you keep shifting them repeatedly, they are just going to cause a nuisance to your eyesight and look. Always remember to pick the right frame.
Wear It As If You Own It!
If you are looking for Unique Men's Frames and want to look stylish while wearing a pair of glasses, you have to wear it like you own the look. You have picked the glasses yourself and tried them on different attires, and finally, the three-piece suit looks great with your hexagon gold frame, and you are going to pull that OOTD with perfection.
The rest is just attitude!