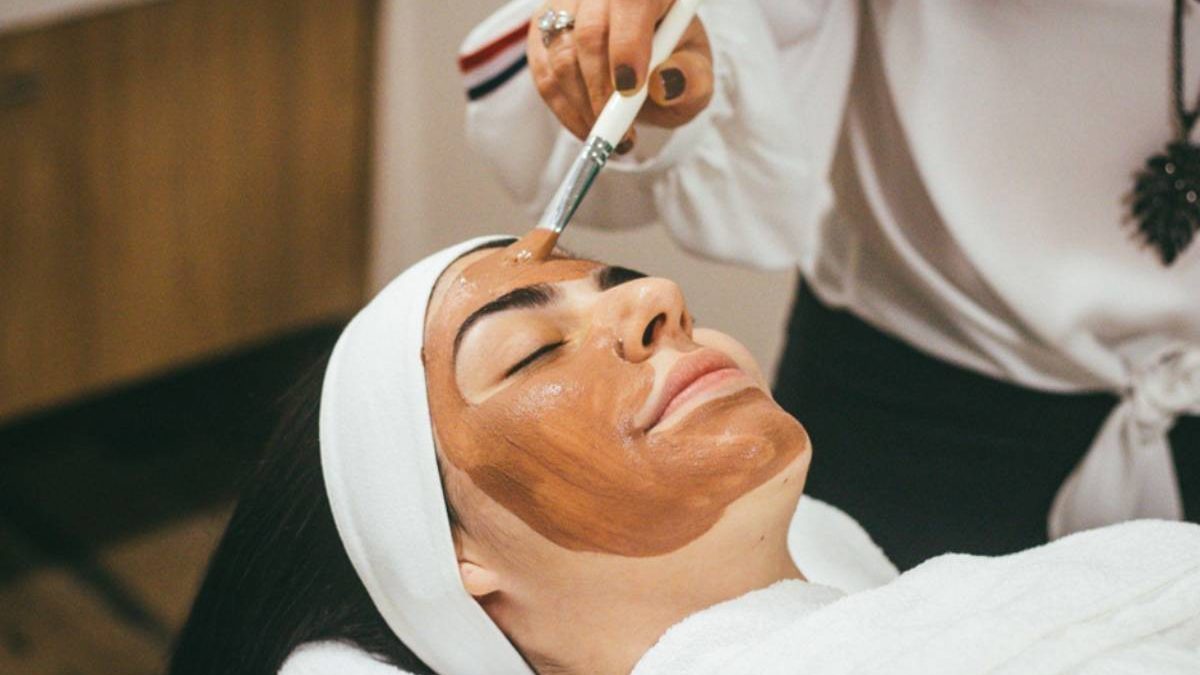 Welcome to the land of aging. 8 Non-Surgical Ways to Lift & Tighten Your Facial Skin. The face we used to have is now one that looks tired and sagging, but it doesn't have to be this way. There are many non-surgical facial treatments available that can tighten your skin and lift it back up again. These treatments are often less invasive than surgical procedures and can give you an immediate lift without the recovery time associated with surgery.
Try firming cream
If you're looking for a non-surgical way to lift and tighten your facial skin, try a firming cream. Firming creams work by providing a boost of retinol—a derivative of vitamin A that helps skin cells regenerate and reduces the appearance of fine lines and wrinkles. They also contain other ingredients such as hyaluronic acid, collagen, peptides, niacinamide (vitamin B3), or hydroxy acids that can help improve elasticity in the skin.
Fillers
Fillers are a popular treatment for reducing wrinkles and plumping up areas of the face. These soft tissue fillers, which include hyaluronic acid and collagen, can be used to smooth out lines and wrinkles around the mouth, nose, cheeks, and chin. Fillers can also be injected into lips to make them fuller or more voluptuous. Fillers have become so popular that they're now being used in non-traditional areas like hands and forearms!
The benefits of using this non-surgical method are many: it's relatively painless; you don't require anesthesia; there's no downtime associated with fillers (meaning you can resume your daily activities immediately after treatment)
Treatment
There are two types of non-surgical treatments for skin tightening:
Chemical peels, use acids or plasma fibroblasting to remove the top layer of the skin. They can be performed in a doctor's office or spa.
ThermiTight uses radiofrequency energy to heat underlying tissue and stimulate collagen production. The procedure takes place in the doctor's office and involves little downtime (a few days).
Face yoga
If you want to lift and tighten your facial skin, several exercises may prove beneficial. These exercises can be performed at home in the comfort of your own home while watching TV or listening to music, or when sitting at your desk working. They can also be done while working out with a personal trainer or with a workout group like CrossFit.
The exercises below are designed specifically for the face and neck, but many of these movements will also benefit other areas of the body including the shoulders and arms.
Natural oil
Many people are unaware that the oil cleansing method can be used to lift and tighten facial skin. It's a great way to maintain healthy-looking hair and skin. To use this technique, you simply need to apply a small amount of oil (such as jojoba or moringa oil) on your face before rinsing it off with water or a gentle cleanser after 15 minutes or so. You might think this would leave you feeling greasy but contrary to popular belief, it does not! The reason for this is that oils are not greasy at all; they attract dirt like magnets so they're good at keeping things clean too! Remember: when using any kind of oil treatment, make sure that you pick one made especially for your skin type since some could irritate if they don't agree with yours
Gua sha set
If you're looking for an affordable way to lift, tighten and rejuvenate your skin, the Rose Quartz Jade Roller and Gua Sha Set is a great option. This set features two stones that help with skin elasticity: a rose quartz jade roller to roll over your face and neck and; a gua sha stone for gentle scraping of your skin.
Microcurrent
Microcurrent is a non-surgical way to lift and tighten your facial skin. It works by inserting microcurrent into the muscles underneath your skin, which causes them to contract.
This treatment is good for people who are looking to reduce sagging skin without going under the knife. It's also ideal for those with sensitive skin who want something that won't irritate it or cause redness or peeling.
With microcurrent, there's no downtime after treatment—you can go about your daily life immediately afterward. The results will last about six months before you need another treatment session at a spa or dermatologist's office (or at home if you buy a do-it-yourself kit). Because of its temporary nature, microcurrent isn't as expensive as other non-surgical procedures such as fillers or laser resurfacing; it typically costs about $200 per session (with discounts for bulk purchases).
Thermage
Thermage CPT Skin Tightening Treatment is a non-invasive treatment for skin tightening and facelift. It uses radiofrequency energy to stimulate collagen production and tighten the skin, resulting in younger-looking skin. When used on the face and neck, Thermage CPT can help fill out wrinkles and reduce sagging. This treatment is FDA-approved.
Conclusion
If you're looking for 8 Non-Surgical Ways to Lift & Tighten Your Facial Skin a quick fix to tighten your skin and lift your facial muscles, there are many non-surgical options available to help. It is important to understand that not all procedures will work for everyone, so it's important to consult with your plastic surgeon before making any decisions on what type of treatment is right for you.
Related searches: 
non-surgical rhinoplasty
non-surgical liposuction
non-surgical weight loss
non-surgical lipo
non-surgical hair replacement
non-surgical fat removal
non-surgical rhinoplasty near me
non-surgical nose job cost