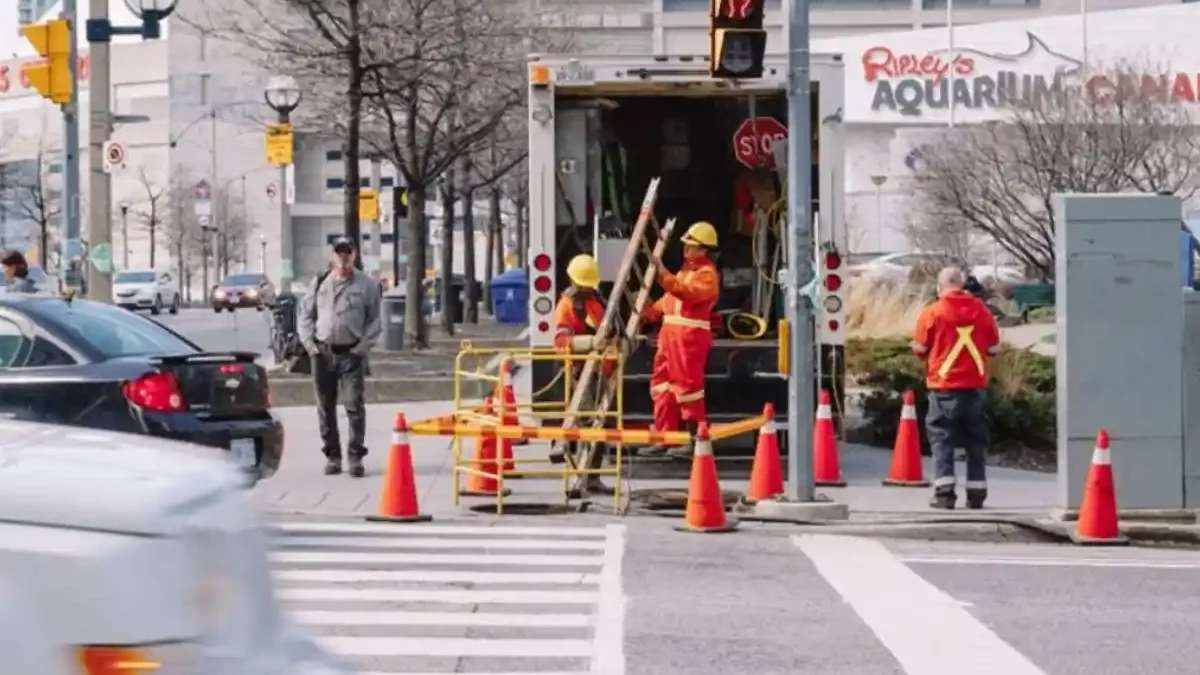 Construction Workers to Stay Fresh – Construction workers are known for their hard work and dedication. They're also known for being tough, rugged, and even a bit dirty. The trick to being professional in any setting is being able to look the part. Proper clothing can make all the difference when it comes to creating an image of professionalism. Here are different outfits that will help you look good on the job site without sacrificing comfort or safety.
Work Trousers – Construction Workers to Stay Fresh
When it comes to working trousers, there's more to consider than simply getting something that feels good. The material of your work trousers should be comfortable, durable, water-resistant, and breathable. It should also be lightweight so as not to add unnecessary bulk or weight when working in heat conditions.
Taped Rain Pants
Taped rain pants are a great option if you want to keep your lower body dry while also keeping your work trousers intact. These products can be worn over the top of your work trousers, so they don't require any additional alterations or equipment (such as waterproofing). Taped rain pants cost less than waterproof trousers, which is another bonus since it's often difficult for construction workers to purchase new clothing. The tapes that secure these products can be removed and reapplied as necessary, making them even more convenient!
There are many shops that offer taped rain pants like this, JBs Wear offers a line of Taped Rain Pants to keep construction workers dry and comfortable in wet weather. These pants have taped seams with a waterproof coating that keeps the water out, and an elastic waistband for comfort. The material is breathable, so it won't make you feel like you're being suffocated by your clothing.
Work Boots
When selecting your work boots, there are a few things to be mindful of. First and foremost, they should be comfortable! Your feet are going to be on them all day, so they must fit well and support your arches. You also want them to protect you if something were to go wrong on the job site.
You'll want waterproof boots for obvious reasons (you don't want water seeping in through any cracks). But more than that, you need durable and long-lasting footwear: after all the miles you're going to put on them throughout your career, it doesn't make sense to spend money on something that's not made from quality materials or won't last more than a few months at most. Finally—and this is especially important for those working outdoors—you'll want shoes with good grip so your feet won't slip off whatever surface you're standing on during rainy days or snowy weekends (or both).
Socks – Construction Workers to Stay Fresh
You're going to want to make sure you have the right kind of socks. Cotton and wool are both great options, though they can be too thick or thin at times. If your feet are always wet, try nylon socks; if they're always dry, get some polyester ones. Avoid socks with holes in them—you don't want any nasty stuff getting on your feet. Your shoes are important too! Make sure that they fit well and aren't too loose or tight around the toes because this can cause blisters down the line. It's also good to find a pair that has good arch support so that your posture stays straight while working on those high buildings; otherwise, over time it could lead to back pain or other issues later down the road (not fun).
For example, the FXD bamboo socks are made from all-natural bamboo fibers that are soft against the skin and breathable, so they keep your feet dry and comfortable. The bamboo fibers are also antimicrobial and toxin-free, so they don't harbor bacteria or fungi. These socks are great for construction workers because they're moisture-wicking, meaning they pull sweat away from your skin so it doesn't get trapped inside the sock where it could cause blisters or other problems.
Work Vests
Vests are an essential part of the construction industry. They allow you to carry your tools and materials while keeping your body protected from the sun and other elements. Vests are lightweight, breathable, and comfortable. They're also easy to wear — which makes them a great choice for workers who need to wear heavy clothing on top of other clothes like jackets or coats.
Work trousers are a great option for construction workers who want to stay fresh and comfortable on the job. They're made of a thick fabric that holds up well against the elements, and they have pockets on both sides to hold tools and other items. The legs are loose-fitting so you can move around easily, but not so loose that you feel bulky or constrained.
Basic Polo Shirt
For a comfortable and easy-to-wash shirt that you can wear under your jacket or on its own in warmer weather, we recommend a basic polo. It's not too flashy, so it won't attract attention to yourself and all eyes will be on the person working with you.
A basic polo shirt is a great way to make sure your uniform is up to code and that you're staying fresh and comfortable while on the job. It's easy to find a basic polo shirt in your favorite color, so you can be sure that it will look great with any pants or shorts you choose. You can also find basic polo shirts with different features, like moisture-wicking technology, which will help keep sweat from building up on your skin so you stay dry and comfortable all day long.
If you're looking for men's shirts for your next construction job, we recommend getting a basic polo shirt in a neutral color like white or khaki. This will help keep you looking professional while not drawing too much attention to yourself. You'll also want to get a long-sleeve version of this shirt to protect your arms from sunburn and other irritations brought on by the sun.
Hats
Hats are a great way to keep the sun out of your eyes, dust, and debris out of your hair, and ears warm in cold weather. They can also be used as an alternative to a face mask when it's windy or dusty outside.
If you're a construction worker, you know that your job is hard. You're out in the sun all day, and the heat can be unbearable. That's why it's important to stay cool and comfortable while you're working—and one of the best ways to do that is with a hat. A good hat will protect your head from the sun, help keep your face from getting too red or chapped, and keep dirt out of your hair. It'll also keep you looking sharp, which is important if you want to get promoted!
Hoodies and Sweaters – Construction Workers to Stay Fresh
Hoodies and sweaters are great for layering, as they add another layer between your skin and the outside world. They're also perfect for staying warm when it's chilly out. Sweaters and hoodies can be purchased at department stores or online, in a wide range of colors, patterns, and styles. If you want something more casual-looking but still functional, try a pullover style with a zipper rather than buttons or snaps on the front—you can unzip it from the bottom up to ventilate if necessary. If you prefer something dressier or have more money to spend on clothing (or own an attractive female construction worker), look into cashmere sweaters—they're soft enough that even those who tend not to wear much clothing will appreciate them.
Conclusion
When you're working in a construction site, it's important to stay fresh and comfortable. You need clothes that are breathable and lightweight, so you don't overheat or get too cold. You also want something that's easy to move around in, so you can get the job done quickly and efficiently. With all the options, it's easy to have all different types of clothing for work. You'll be able to stay warm and dry with rain pants and heavy-duty boots, or cool by wearing shorts in hot weather. You can even make sure your shoes are comfortable enough with socks that don't bunch up inside them when walking long distances on hard surfaces like concrete floors or asphalt roads. This guide has helped you find some great outfits for your next day on the job.