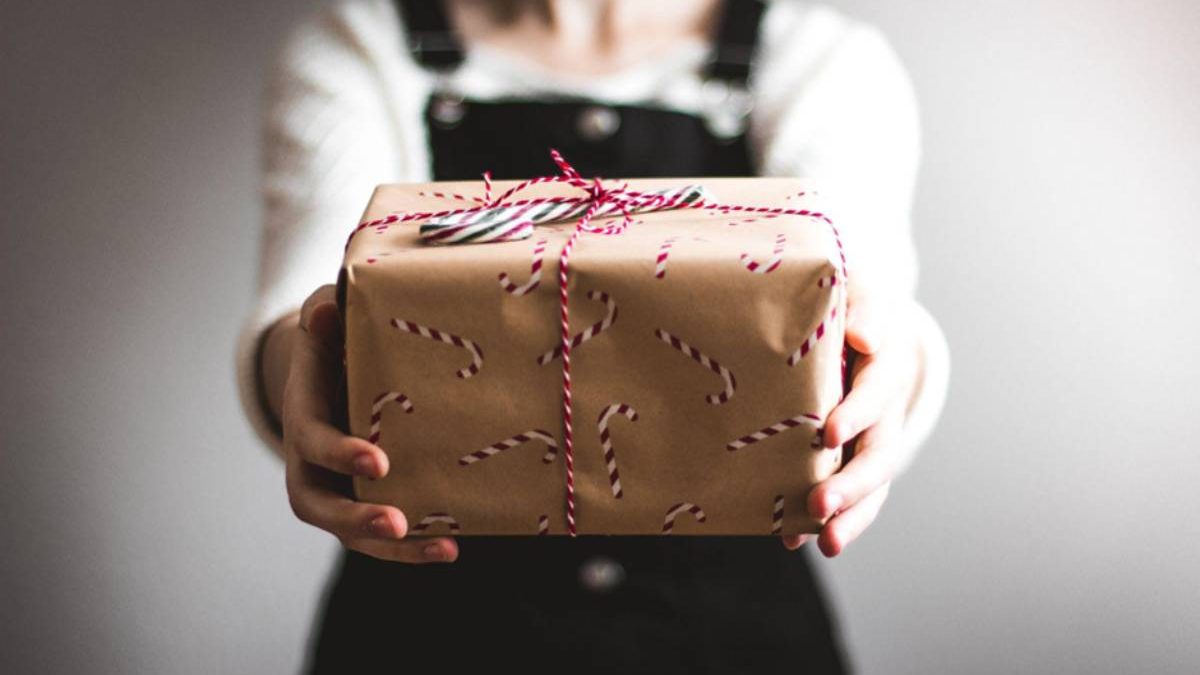 If you're part of a large family then you're probably used to gift exchanges. And if you're also like me, then you've probably been stumped on what to get for your family members at least once or twice. I always try my best to find something that is meaningful and fun for everyone, but sometimes it can be difficult!
In this blog post, we will share some ideas of things that are easy on the budget but still thoughtful enough to make everyone happy:
Designer Clothes
There's nothing like the feeling of getting a gift that you can't afford but need. Designer clothing is a great way to give someone a new look without breaking the bank. You can find designer clothes on sale at most stores and websites such as eBay offer steep discounts, especially during holidays like Black Friday and Cyber Monday.
If you're buying for someone who prefers a certain style or brand (and again, knows their size), it's best to buy them brand-name clothes in the specific brand, like Liann Bellis design for example, in their favorite style rather than going out of your way to finding them an item they will never use because they don't want to be seen wearing anything mainstream or "basic."
Drawn Notes
The gift exchange is a great way to show your family how much you love and appreciate them. But what if you want to go beyond the standard gift ideas for her or him? Here are some ideas for your next family gift exchange:
Handwritten notes or drawings for everyone in the family! If you have time, write short notes about what you love about each person (as well as any other thoughts that come to mind). Or draw pictures of things that symbolize what's important to each person, like an apple representing health and wellness for one sibling or a heart representing the love between two sisters. You can also write out your favorite quote and add it to a collage made from photos of all of your relatives together!
A list of favorite memories together. Ask everyone in the family what their favorite memory is with one another, then put everything together into a scrapbook or photo book so everyone can see how much fun they've had over the years!
Candles
Candles are a great gift for your family gift exchange because they come in so many different scents and sizes. You can get them in glass jars or metal cans. If you want to give the gift of an elegant aroma, try getting unscented candles and adding a few drops of essential oils to the wax before lighting it. Candles are also a great gift because they can be used for decoration; set them out around the house for extra ambiance when you have guests over!
Candles also make a beautiful romantic gesture too, especially if you know what scent is her favorite (it's always helpful to do some research here). Just make sure that she doesn't already have one lying around somewhere else—you don't want to end up giving her something she already has!
Bath Bombs
You could also get a nice bath bomb for each person, or you can make your own. These are fun and relaxing (and can be used for more than just baths). You can pair it up with this Australian made body wash with the same scent. You can use them to help you relax after a long day, or even help you sleep better at night. They're also great for de-stressing and cleansing your skin.
Flowers
Flower Delivery is one of the best gifts you can give to someone you care about. You can send flowers for many reasons: to celebrate a birthday, to make a friend feel better or just because you want to say "I love you." We have a wide variety of flowers available, including roses, daisies and tulips.
Whether you need to send flowers for a birthday, anniversary, graduation, or any other occasion, using a flower delivery service like this provider of flower delivery in Palm Beach will help you create the perfect arrangement for your loved one. You can even choose from our selection of vases and containers at checkout!
Books
Books are an excellent option for a gift exchange. You can choose a book that matches your recipient's interests, or you can get them something they've never read before. While there are many different types of books available, some people prefer fiction stories over non-fiction ones. A gift exchange is also a great opportunity for children to learn about new cultures and ideas through reading different kinds of books from around the world!
If you're on a budget, don't worry—you can donate books from your library to help others who might not have access to them otherwise! Or if you're looking for something more specific, try buying used copies from thrift stores or yard sales instead; sometimes these may even be in better condition than brand new ones sold at regular retail prices because most people think twice before making purchases when there aren't any discounts involved (eBay is another great resource).
Movie Tickets
There are so many ways to give movie tickets as a gift. You could purchase gift cards for the theater where you used to go as kids and make it a family movie night. You could buy gift cards for Netflix, Hulu, or Amazon Prime Video and get memberships for everyone on your list (and save yourself some money too!) Movie tickets are great because they're something that can be enjoyed by people of all ages, no matter what their interests might be.
Treats for Their Pet
It's important to think of your pets as family members, so why not purchase a fun little treat for them? There are countless options available, such as toys, clothes, food, and beds. Some pets will enjoy playtime with their new gift while others may just curl up and relax. You can even get creative by finding an item that plays music or looks like something else!
The best part about buying for your pet is that most items are inexpensive (and sometimes free). But make sure to check the size before purchasing—you don't want to accidentally buy a toy meant for puppies if you have a cat!
Conclusion
We hope these ideas will help you with your family's gift exchange! Please remember that even if your family is small and doesn't expect much from each other, it doesn't mean that the gifts don't have to be special. Give yourself time to shop around for an item or two that you think would be perfect for them (or just make something yourself) so everyone can feel like they got "just what they wanted" this year.