9 Conference Branding Materials for Your Successful Events
New Yorkers Blog, 5 months ago
0
5 min

read
119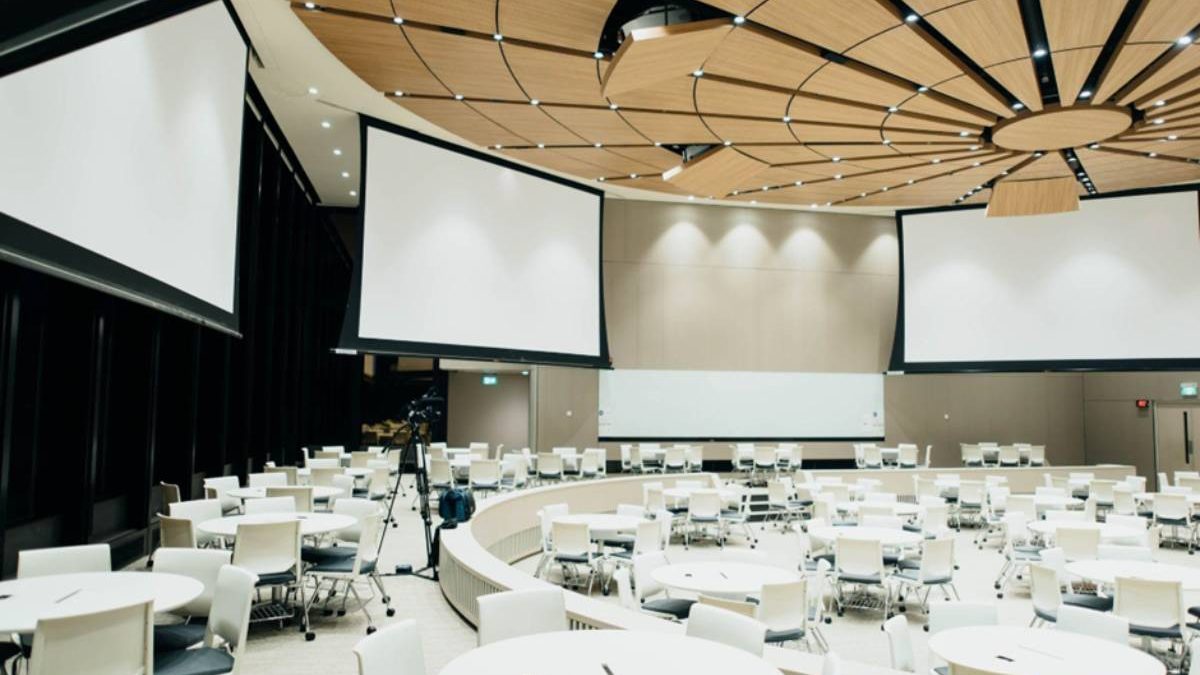 As a speaker or organizer, you want your event to be successful. To do that, though, you need some branding materials for your event. That's why we've created a comprehensive collection of branding assets for all of our speakers and organizers. We've got everything from email templates to presentation templates and even social media posts!
Event tagline
A tagline is a short, memorable phrase that describes your event. The goal of the tagline is to effectively communicate what you do and why people should care about it. It should be easy to remember and say; it's better if it's positive rather than negative; and its wording should be simple enough for anyone to understand what your company does after seeing or hearing it once or twice.
If you have a hard time coming up with ideas for this part of the branding materials, here are some suggestions for different types of events:
Trade show: Showcasing new products in an engaging way
Conference venue: Sharing expert knowledge on a particular topic with other professionals
Banners & posters
This section contains information to help you create your own branding materials for your event. You'll learn about the different sizes and types of banners that are available, as well as how to design them. We'll also cover color selection and placement, so you can make sure your brand will be seen by attendees at the conference.
Lanyards & name badges
Magnetic metal name badges are great for showing your name and title, and lanyards are a fun way to show your company logo. Both of these options can be customized with the information you want to share. For example, if you're an event planner for a conference, it's nice to have your name on display so people know who they're talking to when they ask questions or need help with something. The same goes for lanyards: having your company logo prominently displayed will help attendees remember who you are and what products/services you have available at the event.
Swag
Swag is the branded item you give away at your event. It can be as simple as a sticker, or it can be a t-shirt. You can give swag to attendees for free or sell it in your conference store. Swag is an opportunity to promote your brand, increase awareness and drive sales.
Consider using swag with a purpose: give every attendee something memorable that they will keep on their desk, in their car or at home; create limited edition products that encourage people to buy more than one item (a giveaway from SXSW earlier this year had a limited edition run of 500); get creative!
Presentation templates
We offer templates for four of the most popular presentation programs: Microsoft Powerpoint, Apple Keynote, Prezi and Google Slides. These are critical tools to keep your audience engaged and interested throughout your presentation while also making it easier to stay organized.
Email templates
When sending out emails, you need to do it with a purpose. You don't want to just send out a generic email, because it can often cause confusion for your audience. Here are some things that you should consider when sending out an event email:
Use a template that is easy to use and includes the event name and date at the top of the email so people know what they are getting into before opening it up completely. You also have to include links in your email back to registration pages (where they can enter their payment info) as well as agenda pages (where users can see what speakers will be presenting). Your attendees will appreciate knowing more about each session ahead of time in order to avoid any confusion once they arrive at the event itself!
If possible, try linking directly from these emails directly into speaker bios or slideshows so that users can learn more about who is going to talk prior without having to go look up anything themselves manually! This saves time both yours AND theirs during planning stages ahead before even getting into actual preparations
Social media posts
Social media posts are a great way to promote your event, engage with your audience and build your brand. They also give you the opportunity to get people excited about the event.
Here are some tips for creating social media posts that will attract attendees and help grow your conference:
Avatar & graphics pack
An avatar is an image that represents you or your brand. It's a simple visual representation of your company, product or event and can be used in different ways to represent the same.
A graphics pack is a collection of images that can be used across all marketing materials for an event. Graphics packs are often created from existing photos or videos and have been edited so they can be used in various ways throughout the design process.
Examples of avatars include: logos, mascots, people who work for the company/organization (CEOs), animals associated with your brand etc. Graphics packs may include things like food packaging, product photography and more!
Envelope & cards
Envelopes and cards are as much a part of your branding as the logo or color scheme you choose. The envelope should be used to promote your event, while the card can be used to get attendees excited about the content they'll be hearing at the conference. Your brand is stronger if all of these materials are consistent with one another. Using letter folding machines to fold a large amount of letters can help save time.
This is why we've put together this handy guide for how to use envelopes and cards effectively for your next event.
Conclusion
We hope these branding materials will help you create an unforgettable experience for your event attendees and sponsors. We've created them in a way that makes it easy for anyone to use, so feel free to add your own personal touch!
Related posts