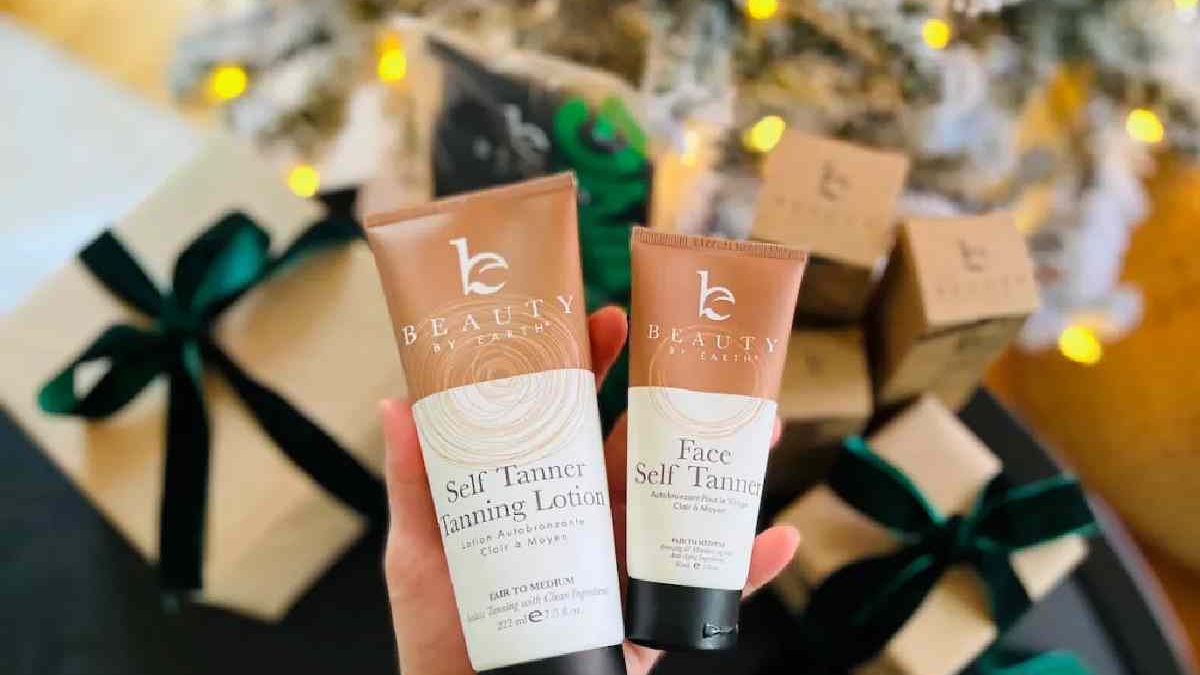 Instructions
Beauty By Earth Self Tanner best self-tanners come in many forms: body lotion, best self-tanning drops, face mist, body spray, and more! Safe sunless glow for all skin tones and skin types – use self tanner for a bronze glow and even out your skin complexion.
It gets me through the winter. When you know how to use self tanner, it gives you an even, natural-looking tan without any of that nasty UV business. Using the right self tanner is one of my favorite ways to take care of my skin and myself. It makes me look great, feel great, and actually nourishes my skin instead of abusing it. In order to keep my skin looking just the way I want it, I follow a very specific self tanner routine. As with any skincare ritual, the most important step is the first one: choosing the right product.
Beauty By Earth Self Tanner
If you're fair-skinned, finding a self-tanner that doesn't turn you, cheeto-orange, can be a challenge. Even more so when your goal is a sunless tan without harmful rays or scary tanning oil.
But don't worry. We've got you covered. Beauty By Earth has the best self-tanner for fair skin, and we'll tell you why!
But first, let's start by defining fair skin, this means you have Zero base tan and pink undertones.
Most self-tanners come in shades; if you are naturally pale, don't jump into the medium to dark category. Instead, start with the fair to medium tanners for pale skin, and once you have a good base tan, you can grab that darker shade.
Going for this buildable, gradual tan will give you the deep tan of your dreams: no orange skin, no streaky skin, 100% safe tan for all skin types.
And always 100% cruelty-free (Beauty By Earth has the Leaping Bunny certification to prove it!) Beauty By Earth is so confident you will love their self-tanning tools and formulas they give you 60 days to try it risk-free. Did we mention everything at Beauty by Earth is cruelty-free and vegan (plus, naturally derived from plants)
It Is Made With Natural Ingredients
Beauty By Earth has vegan and organic self-tanners perfect for fair-skinned people preparing for the beach this summer! Ideal for those who don't want harsh sun rays to achieve their perfect hue, Beauty By Earth's self-tanner has natural ingredients that work effectively while nourishing your skin.
How does a self-tanner work?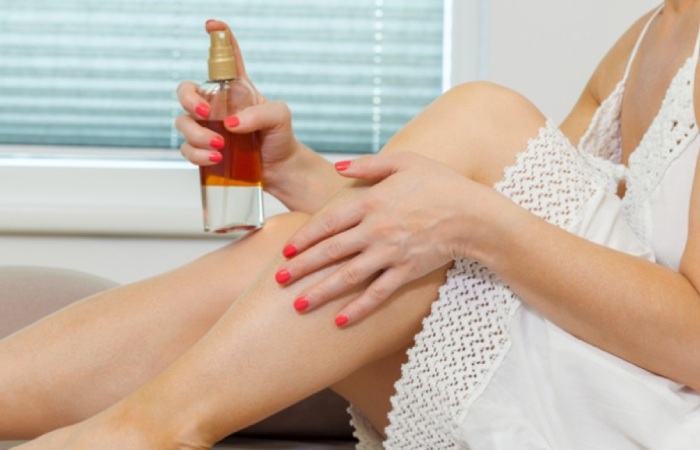 Self-tanners have an active ingredient called dihydroxyacetone (DHA). This ingredient gives the sunless tan we are looking for when you use a self-tanner product. It reacts with dead skin cells on the skin's surface. It temporarily darkens the skin, stimulating the tan we all hope for because it reacts with amino acids in dead skin cells. That is why self-tanners are known for not lasting long, as we are continually shedding these skin cells.
Of course, the safety of DHA comes into question by anyone on the hunt for clean and safe products.
But, of course, that isn't enough if you have been around clean beauty for any time. So we have to do some of our investigating to ensure what we are using is truly safe.
DHA is used around the world in self-tanner. In fact, in the EU, the Scientific Committee on Consumer Safety concluded it is safe to be used in percentages up to 10%. So far, so good.
What makes Beauty by Earth Self Tanner different?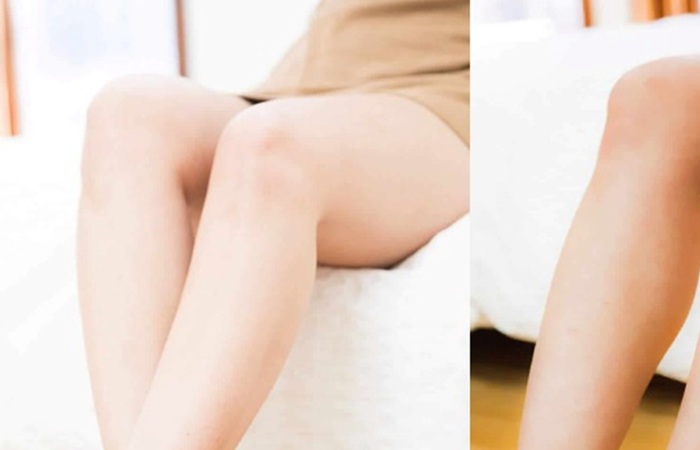 Beauty By Earth is different in so many ways. Their self-tanner contains DHA, which is sugar beet derived. Although I wasn't able to get the exact percentage of DHA in the product due to it being privileged information, I did receive the following information when I inquired about it:
What ingredients in self-tanner should be avoided?
Of course, beyond the active ingredient of DHA, there can be all sorts of other not-so-great ingredients hiding in your favorite self-tanner. Here are just a few to be on the lookout for and avoid:
Fragrance: If I haven't been clear on this before, this is a must-avoid ingredient – or at the very least, you must gather more information! It is a group of chemicals responsible for a product's scent (or even lack of odor). Thousands of chemicals can be included under the blanket ingredient "fragrance" and don't have to be disclosed to preserve trade secrets. Just some of these thousands of elements are linked to cancer, reproductive toxicity, allergies, and sensitivities.
Beauty By Earth Self Tanner Review
I am diving deep into my review of the Beauty By Earth Self Tanner – hitting all the most asked questions!
Feel
The Beauty By Earth Self Tanner feels excellent on the skin.  It goes on smooth and quickly sinks in – a perfect lightweight formula.  It doesn't feel sticky at all, which I love!  So many self-tanners can feel sticky or not dry that well, but this is not the case with Beauty By Earth.
How To Apply
The application process is pretty simple. First, you want to ensure your skin is correctly exfoliated before applying your self-tanner.  Otherwise, it can stick to dry patches on your skin. Check out my favorite Natural Exfoliants here!  I first take a shower and exfoliate with their exfoliating mitt.  Then I towel dry off and apply it all over my body, rubbing it in until it disappears.  I always start on my face and work my way down in sections.
Drying Time
It takes 15-20 minutes for the self-tanner to dry.  Then, I apply my self-tanner at night, hang out in my robe, and then put my pajamas on.
Smell
It still smells like self-tanner but WAY better and less overall.  It's not overpowering but has a lovely light scent – no unpleasant odor!  I only notice it when I first apply and as it's drying.  Once it's dry and I wake up, the scent is hardly noticeable.  It has a slightly sweeter smell to it as well, almost like coconuts.
How long did it take before noticing the tan?
I started to notice the tan within 6 hours of application – which, in my opinion, are fast results.  However, since I apply it mostly at night before bed, I notice right away in the morning!
How long did it last?
The Beauty By Earth Self Tanner lasts for 4-7 days.  For me, it lasts a solid 4 days.  That's with showering daily and being in water.  If I'm not in water every day, it will last around six days before I need to apply it again.  On my face, I need to use it sooner because I notice it comes off the quickest there since I'm washing my face twice a day.
Results of Using Beauty By Earth Self Tanner
The results are so excellent using Beauty By Earth Self Tanner!  The tan looks so natural, and it's virtually foolproof.  So many self-tanners you really have to get just right in order for there to not be lines but not with Beauty By Earth Self Tanner.  It's very forgiving and blends well – it gives me the best streak-free results.  It just gives your skin a nice golden hue. Here are a few Before and After photos to show you how natural it looks!