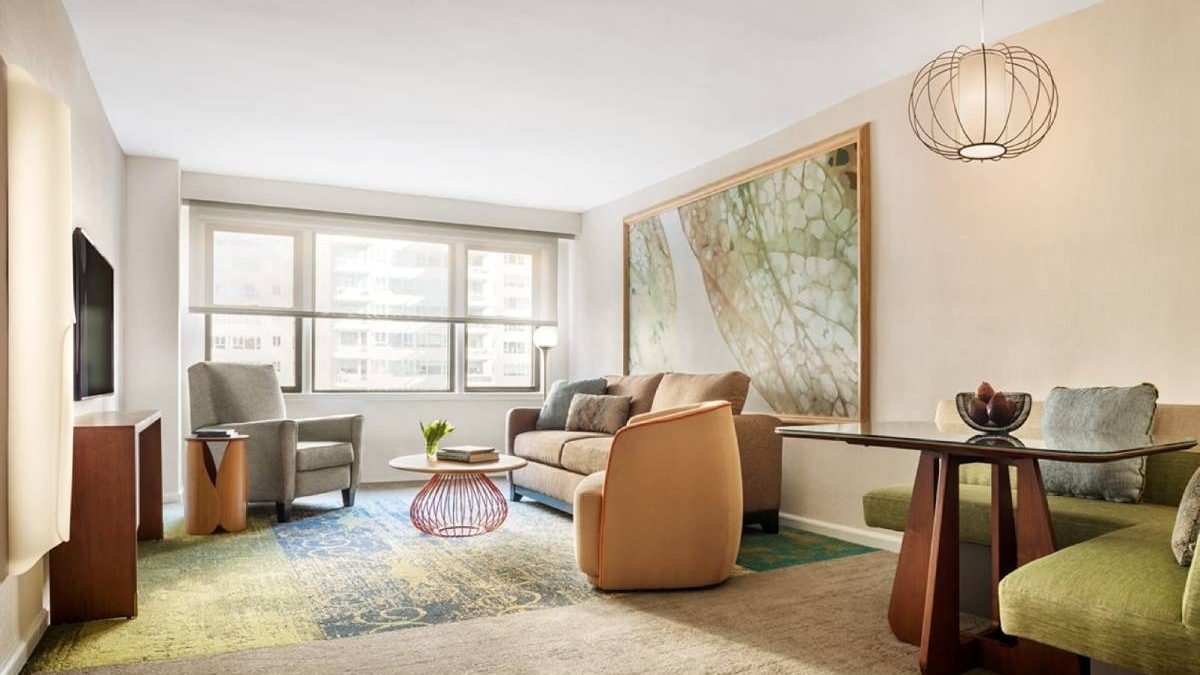 If you are in NYC for an extended stay, you might consider getting a sublet for your accommodation needs.
Opting for a short term rental in NYC can save you some bucks, and can free you from unnecessary responsibilities such as buying the furniture, and appliances for your new home.
So whether you are in New York for a summer internship, or are on a tight budget and wouldn't want to spend money on furniture, the following tips will help you find a sublet that fits your needs.
Map Out Your Desired Location
Each of New York's five boroughs, Manhattan, The Bronx, Brooklyn, Staten Island, and Queens has a unique energy and aura. Your budget and the reason for being in New York will largely determine where you will stay.
Whether you are in New York for an internship, work, or studies you will need to stay at a place that lessens your daily commute time. In addition to convenience, you will also need to factor in the cost of living and rent.
If the location is not an issue, consider looking for sublets in more affordable boroughs.
Check Craigslist
If you do it correctly, Craigslist has tons of information that could help you get a sublet in record time.  Be specific in your search regarding desired location, pricing, check-in dates, and stay duration. Also, make it clear the amount of space you require.
Focus on Ads that are written clearly and have as much information about the sublet as possible. Shun any advert that seems unwilling to answer or deflects important questions. In most cases, genuine sublessors try to provide a lot of information to gain the client's trust.
Ask for pictures of the apartment and inquire about furnishing. Some sublessors may decide to remove the furniture especially if they are subletting for an extended period.
Lastly, get someone to accompany you to see the apartment before making any payment. It is important to verify the apartment's location and state before moving in.
Ask Within Your Circle
It is always better to sublet from someone you know or someone your friend or relative knows. This way you know you can trust the person you are subletting from and there is less competition for the apartment.
Let your friends and colleagues know that you are actively looking for a sublet. You can do this by mouth or posting on social media. A long-seen high school friend or colleague may have what you are looking for.
Widen Your Search
Most people suffer tunnel vision the moment they actively start looking for something. You might get hung up on one source of information or lead that you forget there are better deals out there.
It helps to cast your net wide and scope various sources of information. Use social media platforms like Facebook Marketplace, Twitter, and Instagram.
Use hashtags such as #nyc #sublet to narrow down your search results on Twitter. Have your friends share your search on their timelines as well.
It also helps to start early. Start making inquiries two or three weeks before your intended check-in. Continue doing this regularly to attract as much information on sublets as you can.
Remember, you are better placed at finding a good sublet if you have several options to choose from than having fewer options.
Use Dedicated Websites
There are several useful websites dedicated to sublets and apartment searches. Sites such as Roomi, Spareroom, and Listing Projects are trustworthy and list apartments across all of NYC.
For instance, Roomi and Spareroom feature apartments from tenants looking to let part of or entire apartment for either long-term or short-term stay.
Listing Projects on the other hand is a weekly newsletter where you can find carefully vetted sublets for a long-term stay. If you have a Facebook account, you can join the Gypsy Housing NYC group to view regularly shared sublets.
Dos and Don'ts
Here are a few tips to make your search for a sublet successful.
Budget accordingly
Different sublets have different financing requirements. Find out if you may be required to pay for other miscellaneous costs such as a security deposit.
Also, find out to whom you will be making your monthly payments – in this case the sublessor or the landlord. Make sure you have enough cash to cover any unforeseen expenses.
Conduct due diligence
Confirm that the landlord has given consent for the tenant to sublet the apartment. It is advisable to have a contractual agreement in writing to cover yourself in case of conflict.
Happy hunting and remember to begin your search early.
Related posts