Brighton – manchester city- Brighton drew 1-1 with champions Manchester City at the Amex Stadium, finishing sixth in the Premier League and qualifying for next season's Europa League. Phil Foden opened the scoring in the 25th minute before Julio Enciso responded with a stunning strike from outside the box in the 38th minute.
Pep praises the performance 40 hours after we drank all the alcohol in Manchester.
Manchester City seemed to be in high spirits after winning their third Premier League title, with Pep Guardiola saying after today's match: brighton – manchester city "The game we played, 40 hours after I think we drank all the alcohol in Manchester, 40 hours later we are in action. And we showed why we are champions."
De Zerbi Restored Bloom's Trust In Him.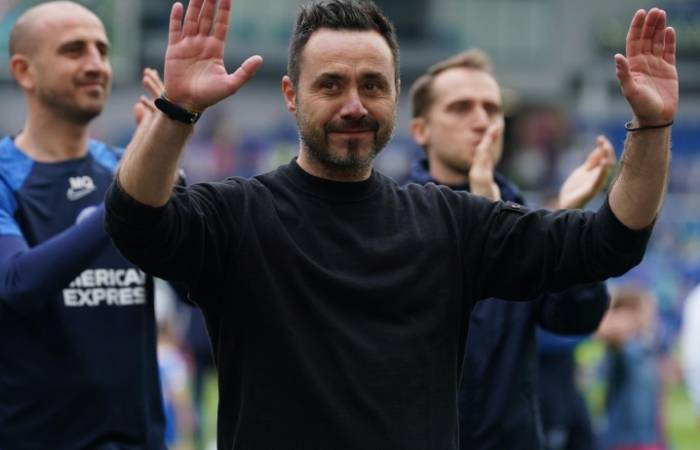 After the match, Roberto De Zerbi spoke about his relationship with club president Tony Bloom: "I have to say thank you because there were two difficult situations in the dressing room.
"I make my own decisions, and Tony never said anything. I love freedom, and I'm grateful for that."
On whether he has spoken to Bloom about Brighton's upcoming transfer business this summer: "Of course! We are talking because I think next year will be more difficult. We have to analyze the team to play four matches on the road because we want to compete."
Bloom also spoke of De Zerbi's impact following Graham Potter's departure: "He came in, he was a breath of fresh air. The players are playing so brilliantly for him.
"His motivational moves, tactical skills, and the improvements from our players are incredible.
"We are delighted; it's a beautiful achievement (Europa League qualification) for Roberto, his staff, and of course all our players.
We've Been Climbing All Season.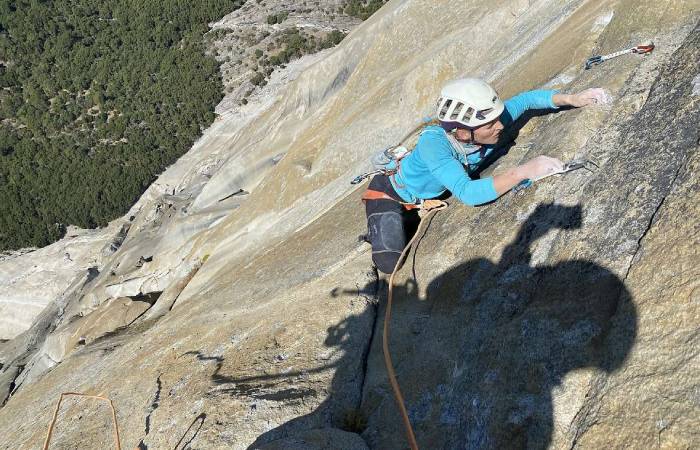 brighton – manchester city After the match, Pascal Gross said what his club had achieved this season: "It feels fantastic. We've been climbing the mountain all season. We knew we were strong, but the Premier League is so competitive.
"We work so hard in training, and the manager is amazing. He is very demanding but in a very positive way. He sees our potential; he is so passionate that he wants to play games with us."
'Football Is Becoming So, So Tactical
Speaking to Sky Sports after the match, Rodri said: "It was great to play in. It was such a great game against Brighton; they were fantastic.
"Football is so, so tactical. You have to choose the pass so well. The difference is that we have an animal in front of us, and he can protect the ball. We had chances; they had options. It was a good result.
"It was a big, big test for us. We have to keep level. We are grateful to have won the Premier League with three games in front of us, but it is not easy to keep level. You have to rest, but at the same time, you have to conserve energy."
Brighton Is An Exceptional Team; They Destroy The Opposition.
After the scoreline, Pep Guardiola praised both sides: "It was an extraordinary game. We showed why we are champions against that team. We didn't give up our intensity and ideas. We had chances, and they had options—both teams wanted to pressure.
"Brighton has quality, and they are an exceptional team. They beat opponents with the way they play. We struggled but did really well and didn't give up."
Winning Europa League Football Is Amazing.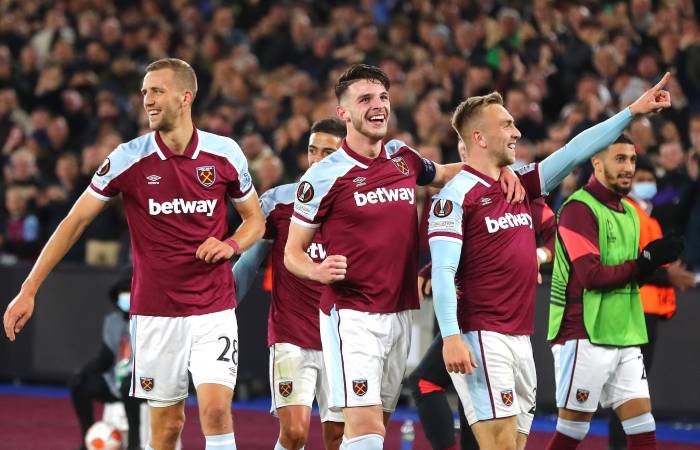 After the match, Danny Welbeck spoke to Sky Sports about securing Europa League football: "It means a lot. We've worked hard this season. It's been tough; we've had a transition with a new manager. Everyone responded brilliantly. It's fantastic to win Europa League football.
"From top to bottom, the club is outstanding. There are some fantastic people in it. We want to improve every day as players and as people. It's a great club for young people to come, play professional football, and play in the first team.
"This club is on the rise, and we can't delay for the Europa League next season."
Conclusion
brighton – manchester city What a thrilling match we just saw, full of end-to-end action and chances for both sides and highlighted by Julio Enciso's incredible goal
This match was as close as the FA Cup final, if not because Manchester United beat Brighton on penalties in the semi-finals.
While a brighton – manchester city derby will undoubtedly make for a grand final next weekend, today's match showed that Brighton is as excited as any side in the league.