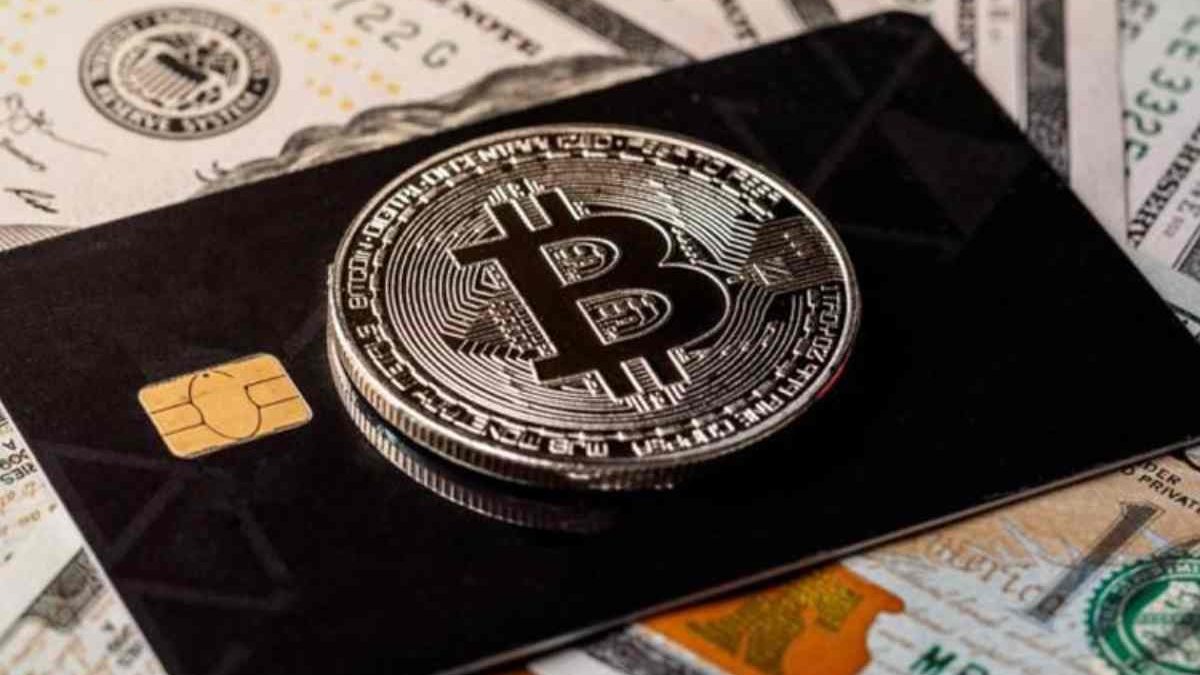 Bitcoin is now a mainstream investment vehicle, and you can purchase bitcoin in many ways. You can buy it with cash, a credit card, or even a bank transfer. In this article, we'll look at how to buy Bitcoin with your credit card without verifying your identity—or without even providing any personal information!
Steps to Buy Bitcoin with Credit Card
Create an account
Add your bank account
Choose the amount you want to buy (or use the calculator) and choose a payment method (credit card). This will allow you to confirm your purchase and receive bitcoin into your wallet after confirmation from the network.
Where to Buy Bitcoin with Credit Card
As experts at SoFi state, "depending on how a crypto exchange works, they may or may not allow the use of credit cards." That said, you need to choose them wisely.
Check out some of the crypto exchanges that allow you to buy Bitcoin using credit cards.
CEX.io
If you're looking to trade in your fiat currency for bitcoin, CEX.io is one of the best places to go. It has a large selection of coins and tokens available for purchase, and it's one of the most reliable exchanges out there—it even has a section dedicated just to credit cards.
The company also offers a plethora of other services, including:
A digital wallet that allows users to store their cryptocurrency (and fiat) on-site for easy access
Advanced trading functions like stop loss orders and leverage trading (up to 5:1)
CEX.io is a Bitcoin exchange that offers a wide range of payment methods and has good customer support. You shall buy crypto with a credit card or with bank transfers or cash through the CEX.io office in London (the company is registered in the UK).
Pros:
Easy to use
Available worldwide, but not in all countries (for example, India)
Coinmama
If you want to buy bitcoin with a credit card, Coinmama is a good option. It's one of the few bitcoin brokers that specialize in letting you purchase bitcoin with a credit card.
This is convenient if you don't have an existing wallet and want to start immediately. However, since the exchange rate isn't as competitive as some others (it charges $10 – $15 over the market price), it may be better suited for people who already have experience buying cryptocurrency or those willing to wait until they have enough money saved up before investing in bitcoin or other cryptocurrencies.
Bitpanda
Bitpanda is a European cryptocurrency exchange based in Vienna, Austria. A Bitpanda offers a wide range of services to help you buy bitcoin, Ethereum and other cryptocurrencies.
Bitpanda has been in business since 2014 and is one of the oldest crypto exchanges. The company was founded by Eric Demuth and Paul Klanschek, who have strong entrepreneurship and computer science backgrounds.
Coinbase
Coinbase is one of the world's most trusted and well-known cryptocurrency exchanges.
It's available in over 30 countries and has a good reputation for security and customer service.
This makes it a great option for beginners who want to buy [Bitcoin] online with their credit card but have never bought cryptocurrency before.
How to Purchase Bitcoin with Credit Card with No Verification
You can buy [Bitcoin] with a credit card without verification. Some exchanges will allow you to buy Bitcoin with a limit of $200, while others will buy up to $1,000 worth of [Bitcoin] daily.
You'll need to find an exchange that has these requirements:
Buying bitcoin with your credit card has become much easier. Currently, several companies allow you to buy [Bitcoin] with a credit card.