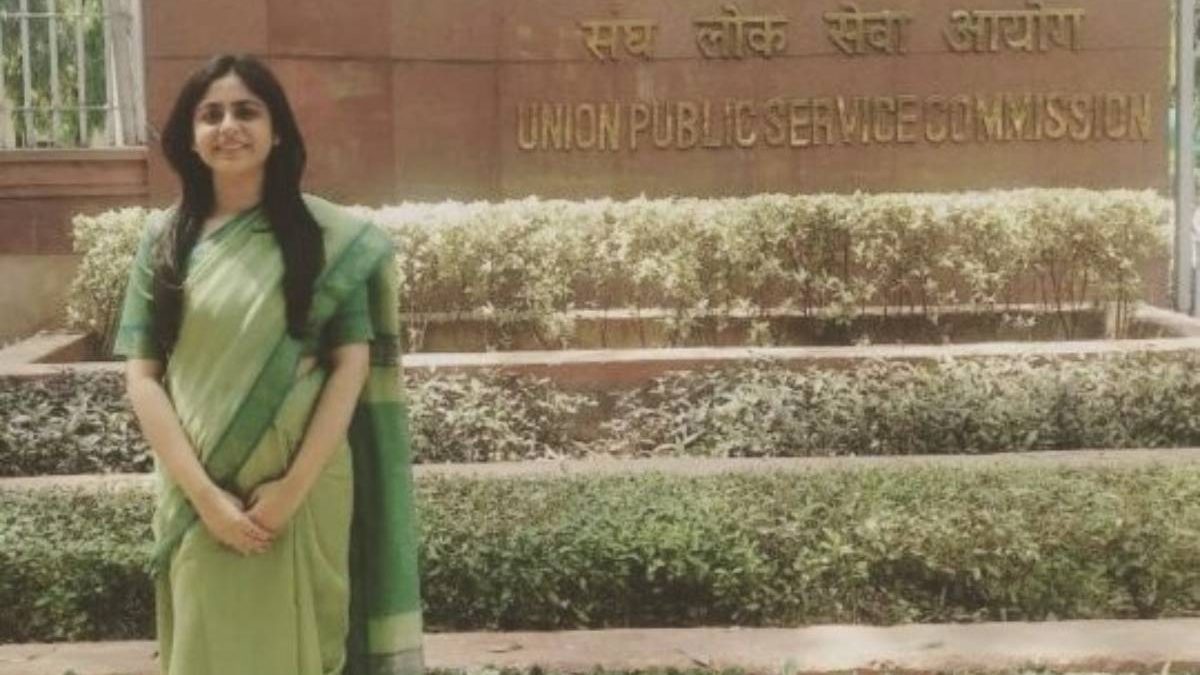 The UPSC test is regarded as one of the most difficult and valuable in the nation. Millions of applicants submit applications for the various UPSC examinations, which results in competition for just 1000–1100 open positions.
The anxiety of failing the UPSC after several attempts is bigger than that of any other exam due to the popularity of the test and recent changes made to the exam format. While joining the Union civil services is a great career choice, especially the Indian Administrative Service (IAS), Indian Foreign Service (IFS), or Indian Police Service (IPS), the fundamental ideas and beliefs surrounding these exams might act as a barrier.
Some candidates spend years honing their abilities in order to pass the exams. For every exam, thorough preparation and ongoing review are essential, yet many applicants are unaware of how critical conceptual clarity on various topics is. Instead of simply memorizing the themes and points on the syllabus, they call for us to be open to expanding our quest for knowledge.
In fact, staying "up to speed" on recent changes in the industry and features of the subjects is more crucial than ever nowadays. Students must comprehend the material, be able to demonstrate their understanding in the tests and be able to apply what they have learned to their future careers in order to perform well on exams.
Because of this, it's crucial for applicants to answer any questions they have right away because they never know how they'll affect their preparation. The greatest approach to advance is always to have a firm grasp of the concepts, to act, and to talk about all the issues with professors and other students.
Few Myths About UPSC Examinations That Need Immediate Attention
Without Thorough Study, It Is Hard to Succeed in Interviews Because They Are So Challenging
In general, UPSC interviews are more than just a selection test; they also evaluate your general knowledge and personality. One needs to be self-assured and well-groomed. One needs to know how to say the word "No," even if they are unsure of the answers to some queries.
Aspirants Should Only Heed the Advice of the Best Performers
Although it's crucial for applicants to pay attention to UPSC CSE notification 2023 along with toppers and ask them for advice, sticking to one's own schedule is advised because everyone learns differently. We are always more aware of ourselves.
Do I Need to Attend a Prestigious University to Impress the Interview Panel?
This is yet another UPSC CSE exam fee preparation myth. Your academic qualifications are on file with the board, but we rarely see students from prestigious universities being given an unfair advantage in interviews.
Every year, there are many students from elite universities as well as Tier 2 and Tier 3 colleges among the best scorers. Similarly to this, each year, numerous students from elite universities are among the applicants with the lowest scores (120 or less).
Aspirants Have to Study for 16-17 Hours a Day
It's not like one has spent all of their time studying for exams while seated in front of a book. Making sure to adhere to one's own schedule is the best method to prepare for UPSC CSE eligibility.
Even if they spend five to six hours a day studying, maintaining regularity and total concentration during those few hours will always be sufficient. Even though these tests may seem difficult, one must be sufficiently assured when studying.
One Must Have a Good Command of the English Language to Ace the Interview
It's actually one of the candidates' most ridiculous myths. There has never been a language emphasis in UPSC interviews. Numerous students who are chosen for the final merit list each year conduct interviews in Hindi. The key is to be able to communicate clearly, whether in Hindi or English, to the interview panel.
My Grade Point Average in the Tenth Grade Is 51%. Does It Affect My Interview Scores?
In no way. In actuality, not once during known preparation history—at least not in the previous ten years—have the Board Marks been discussed with a candidate. It's interesting that most aspirants obsess over this particular problem. Board scores, however, have little bearing on the impression you make or the grades you receive.
Candidates Who Come From Wealthy Homes or Metropolitan Areas Tend to Succeed on the UPSC Exam
Regardless of their family background, anyone who follows the prescribed timetable and prepares regularly and seriously for the UPSC examination can pass it.
I Am a Housewife. How Likely Am I to Pass the Personality Test?
Good. The board has a reputation for being understanding toward women who, despite challenges managing the home and/or family, make it to the interview stage. You can contact a few of the women who have done it in the past here.
Only English-Medium Pupils Can Achieve High Test Scores
One can pass the exam even if they are taking Hindi-language exams. As previously stated, the aspirant's opinions, ideas, and understanding regarding the issue are given more weight, and other factors shouldn't cause them to stray from their objectives when it comes down to the best coaching for UPSC online.
Can I Go Through the Interview Even Though I Don't Have Good Communication Skills?
Even while effective communication skills are desirable, the board never penalizes those who lack them as long as they have something sensible to say.
Similarly to this, the board does not recognize those with excellent communication abilities who are unprepared and have strange notions. Your grades do not directly correlate with your communication skills. Don't buy into this myth, then.
Conclusion
So, these were some of the most common myths about the UPSC CSE syllabus and interviews. Remember, all these are myths, and you don't need to really believe them. Just make sure to give your 100% when it comes down to the UPSC CSE exam pattern so that you can crack the exam on your first attempt itself