Cool Must-Have Fall Clothing for Children
New Yorkers Blog, 5 months ago
0
3 min

read
162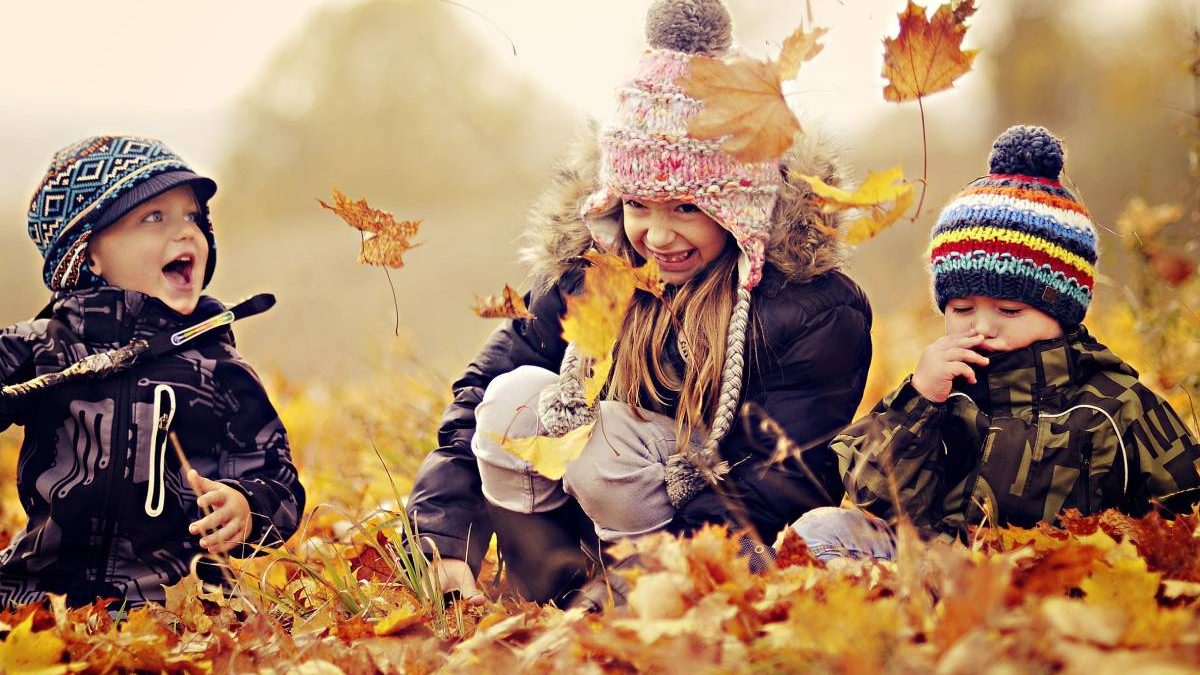 The fall season is the best time of year. The colors, the weather, and, most importantly, all the clothing that comes with it. There are so many great things to wear in fall, but with kids' and parents' budgets being what they are, finding cool stuff without breaking the bank can be tough. So here's a list of favorite kids fall clothing for your little ones to wear in this lovely season:
Cropped Knit Sweater
The cropped sweater is a great fall clothing option for kids. It's cute and warm and can be worn with anything from shorts and jeans to leggings. Cropped sweaters come in different styles: long-sleeved, short-sleeved and even hooded ones! You can find them in any color or print you like too!
Striped Sweatshirt
The striped sweatshirt is a great fall clothing item, and can be worn with jeans, leggings, skirts and shorts. It also comes in many colors and patterns that match any outfit.
Leather Jacket
Leather jackets are awesome. They're stylish, versatile, and comfortable. A good leather jacket will keep you warm in the winter and cool in the summer. It can be layered over a T-shirt or worn as outerwear with jeans or chinos for work or play. Leather jackets are classic pieces that never go out of style; they're great for children too!
Heavy-Duty Coat
A heavy-duty coat is one of the essential pieces of clothing for your child to have. They can wear a staple piece year-round, so investing in a quality coat will last them through many seasons.
For fall, choose one with some form of insulation, such as fleece or down fill, so your child will be warm when the temperature drops. This type of outerwear is versatile and can be worn inside or outside depending on the weather conditions.
Fringe Cardigan
Fringe cardigans are a hot trend for this fall, so whether you're looking to keep your child warm or want them to wear something stylishly unique, these cardigans are a good choice. While they may take some getting used to, fringe can be worn with other pieces of clothing and can be removed if needed.
Slouchy Hat
The slouchy hat is the latest trend in fall clothing for children. They can be worn with any outfit and are comfortable and warm, making them ideal for cooler temperatures. The hats are also easy to wear outdoors on chilly days, making them a great choice for kids who love playing in the park or going on hikes.
Your cool kid will be the coolest kid with these things to wear.
From pops of color to animal prints, our favorite fall kids' clothing ranges from cute and cozy to cool and edgy. And most importantly, they're all easy on the eyes! So whether you're looking for a new Halloween costume or outfit for your little one's first day in school, we've got you covered with our curated selection of items guaranteed to make them feel like the coolest kid around. You can browse stores like Chasing Fireflies to check out some amazing collections.
This list of cool fall clothing is pretty impressive. It's not just that they look great and feel great, but they also make your child feel awesome. That's what being cool is all about. Some of these pieces may be a little pricey, but they will be worth every penny if your kid and his friends like them.
Related posts