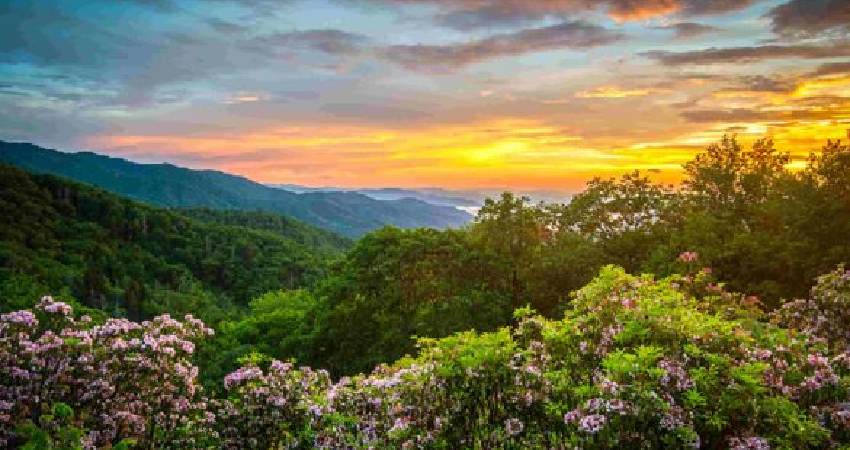 Digital Detox Vacation in Gatlinburg
Are you stuck in the rabbit hole of endless online scrolling? Do you feel like a slave to technology? Too much technology and social media can disconnect you from life's more "real" experiences. And that's just unhealthy. So, it's time for a digital detox.
Experts say spending time in nature is the best way to reset and recharge. Imagine a world where the only sounds you hear are rustling leaves and chirping birds. Picture yourself hiking through the stunning Great Smoky Mountains, inhaling the fresh mountain air, and watching wildflowers bloom. Surreal, isn't it?
Well, that's what a Gatlinburg detox trip has in store for you. Want to learn more?
Here's our ultimate guide to a digital detox vacation.
Experience Luxury Cabins in the Woods
Gatlinburg is loaded with beautiful scenic views. The backdrop of the Great Smoky Mountains and its rolling hills, lush foliage, and towering trees make it a perfect place to disconnect from technology. It'll be even better when you stay in one of the many luxury cabins in the area. These cabins are equipped with all the necessary amenities for a truly reviving stay. You can take a dip in the indoor swimming pool, indulge in prepping a meal in the fully functional kitchen, or just lounge around in the comfy living room. You can even enjoy a scenic view of the Smokies from your cabin's porch!
When the sun lowers and the night sky takes over, you can sit around the campfire and roast marshmallows with your friends. With so much to experience and enjoy, you won't miss your phone.
Make Food Your New Distraction
You're probably returning with a few extra pounds, but it'll be so worth it. The restaurants in Gatlinburg, Tennessee, have something for every eater. Whether you like succulent pulled pork sandwiches, juicy steaks, fish tacos, or just a simple bowl of chili, you'll find it all. Plus, some restaurants are set in picturesque locations where you can savor every bite while watching the sun go down. After all, there's nothing more satisfying than a good meal with amazing views.
If you're more of a DIY person, you can always shop for groceries at the local markets and prepare your meals in the cabin. This way, you'll enjoy quality time with your family while cooking delicious recipes. You may even be tempted to click a perfect foodie picture, but hey, this is a digital detox.
Explore Nature on Hiking Trails
Gatlinburg has some of the best hikes in the region. Whether you're an avid hiker or just a beginner, you'll find trails for every level of expertise. There are well-marked trails with wide paths, so you don't have to worry too much about getting lost in the woods.
You'll come across some breathtakingly beautiful landscapes as you trek through the Smoky Mountains. And if you're lucky, you might even spot a white-tailed deer grazing in the woods or a wild turkey strutting around.
It is your moment to appreciate the beauty of nature. Let your senses immerse in the smell of pine needles and feel the breeze on your skin. Reconnect with yourself. And understand there's more to life than screen.
Go on a Sightseeing Tour
What would a Gatlinburg trip be without exploring its attractions? Take a sightseeing tour and discover some of the iconic landmarks in the city.
Traveling through Gatlinburg's backroads is a great way to explore the area. Visit the historic downtown, which is home to many shops and restaurants. And don't forget to check out the Ober Gatlinburg Ski Area & Amusement Park, where you can ride a chairlift, go skiing, or even see a show. You can also visit Ripley's Aquarium of the Smokies and learn about different aquatic species. The aquarium is also home to some of the most unusual creatures in the world, such as leafy sea dragons, colorful jellyfish, and more.
Challenge Your Inner Adventure Seeker
The best way to break free from the chains of technology is to find something that'll make you feel more alive. You should feel your heart beating in your chest as you push your limits. So, why not try something adventurous like zip-lining?
Zip-lining is a fantastic way to get close to nature, and it's one of the most thrilling activities in Gatlinburg. You'll soar through the air at up to 50mph, taking in the stunning views of the Smokies from up high. You can also try white-water rafting and take on the mighty rapids. It's a great way to practice teamwork with your friends or family.
Reward Yourself with Spa Treatments
After a long day of sightseeing, it's time to reward yourself. Gatlinburg is home to some amazing spas where you can enjoy a massage or facial. A spa treatment will help you relax and recharge for the rest of your trip. Plus, you don't even have to leave the cabin for a spa experience. Many cabins offer in-house treatments such as aromatherapy, facial massages, and body scrubs.
If you're looking for a truly luxurious experience, why not book a spa appointment? You'll be pampered like never before and come back home feeling rejuvenated. On a side note, when searching for a spa, make sure to look for ones that employ only licensed and up-to-date personnel.
Dip in the Refreshingly Cold Waters
Some hiking trails in Gatlinburg will take you to the most mesmerizing waterfalls you've ever seen. As you watch the crystal-clear water cascading down, you'll feel your tangled nerves calming down. When the fresh air with cold water droplets touches your face, you'll understand why people consider nature therapy to be so effective. Take off your shoes and dip your feet in the cold water. Listen to the sound of flowing water and feel your worries melting away.
Gatlinburg is also home to stunning lakes with crystal clear waters, where you can go for a swim. Or you can rent a boat or kayak and paddle along the shoreline. It's a great way to exercise and be one with nature.
Conclusion
Gatlinburg is the perfect place to take a digital detox vacation. You can explore nature, visit attractions and reward yourself with spa treatments. You can spend anywhere between two and ten days without getting bored. If you like, you can always bring your squad along. It'll allow you to reconnect with your favorite humans while taking a break from the digital world.
So, what are you waiting for? Go ahead and book your Gatlinburg trip today!