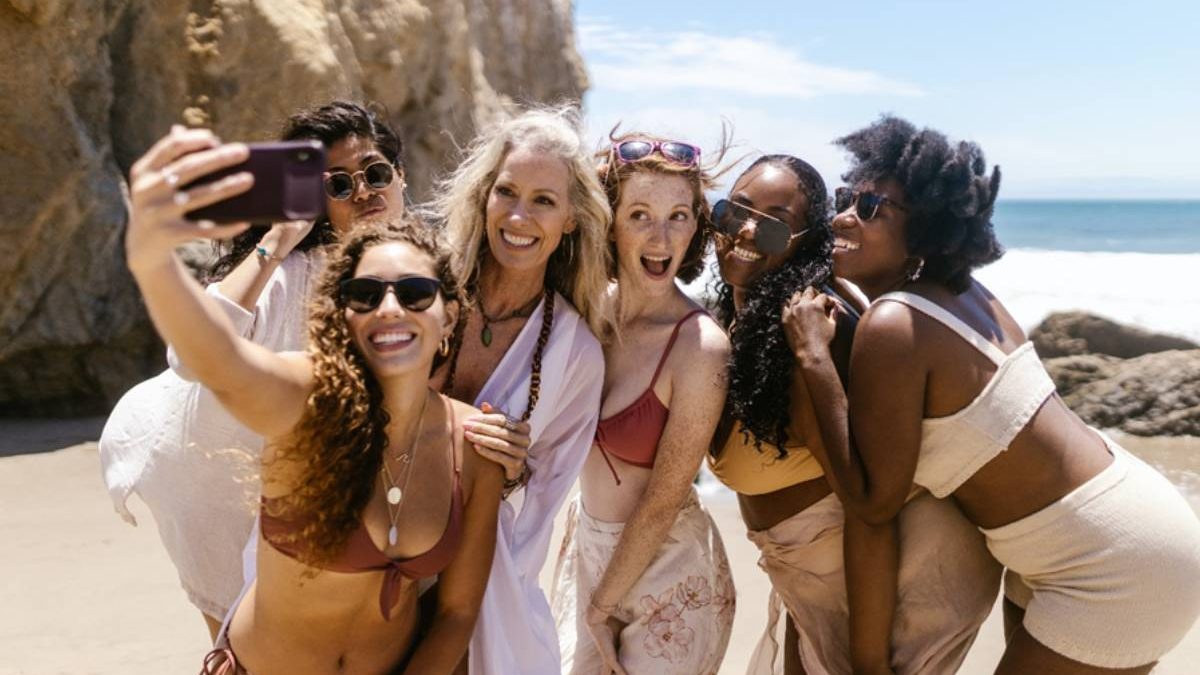 Have you ever tried planning a large group vacation? While it can be overwhelming, it can also be a ton of fun if you do it right. Just imagine all your friends and family coming together to make lasting memories in a beautiful and exciting destination.
However, the key is to start planning early! It gives you more time to gather input from everyone in the group, compare prices, and book the best deals.
But before you start packing your bags, here are a few things to know about planning a large group vacation:
Choose a destination that suits everyone.
Choosing a destination that will suit everyone in the group can be challenging, but it's worth the effort. Consider a destination that offers a mix of activities, caters to different budgets, and is flexible enough to accommodate different interests.
A place like Gatlinburg is a great example of a popular choice for large, group vacations. The place is a haven for group getaways with its stunning natural beauty, a wide range of activities, and affordable accommodation options.
Book the right accommodation beforehand.
To enjoy the beauty of any place, securing your accommodation beforehand isn't enough! You need a place that caters to all family members or friends and offers plenty of space and privacy to make your trip memorable. After all, being crammed up in a small room can take all the enjoyment out of a trip!
Popular destinations like Gatlinburg can fill up quickly during peak travel seasons, so it's best to book early to avoid disappointment. Whether you're looking for one large cabin or multiple cabins, there are various Smoky Mountain cabins with space that will make your stay comfortable!
Booking early will also increase your likelihood of securing the type of accommodation you want. Moreover, many accommodation providers offer early bird discounts or special rates for advance bookings. You can take advantage of these discounts and save money on your trip by booking ahead.
Involve everyone in the planning process.
Planning a group vacation is a blast when everyone is involved! Take some time to hear different perspectives and opinions – it'll make your travels more enjoyable since all preferences will be considered. Whether you brainstorm together by setting up a planning session, chat in a group thread or create an online forum, there are plenty of ways to ensure everyone's thoughts are heard.
Set clear expectations and rules.
Taking a group vacation should be an exciting and one-of-a-kind experience, but only if everyone is on the same page throughout the duration. In order to give yourself the best chance of achieving this goal, it's important to set expectations and rules. This could refer to checking with everyone about their budget for the trip, laying out what type of behavior is appropriate when visiting certain places, and establishing guidelines for communication, so everyone is informed about planned events and updates along the way. By taking a few minutes to discuss these topics, you can ensure that your group vacation runs smoothly without having any awkward misunderstandings or conflicts later.
Consider the logistics of group travel.
Traveling with a large group can be exciting, and the memories will last a lifetime, but it also requires careful planning. From arranging transportation that fits everyone's needs to bookings, there are many details to consider. It helps to assign roles and responsibilities to members of the group, so the planning process runs smoothly. Working as a team, each person can do their part to ensure your trip goes off without a hitch! With some preparation, you can rest assured that your journey will be stress-free.
Be prepared for the unexpected.
With any big group vacation, there are so many considerations that have to be taken into account. With everyone's individual preferences and needs, planning can be a complex endeavor, but it's all worth it when your dream trip comes together! As hard as you might work on the itinerary, sometimes things don't always go as planned, no matter how well-prepared you are. That's why having a reliable contingency plan is essential; not only does it help provide peace of mind, but should an emergency arise, you'll be ready to handle it. In a nutshell – flexibility is key! Make sure to embrace surprises and leave room to seize creative opportunities as they present themselves. After all – isn't spontaneity half the fun?
Stay organized and communicate effectively.
Planning a group vacation can be intimidating and seems like an impossible task, but it doesn't have to be! The key elements that make group travel a success are staying organized and having great communication. Having a schedule makes it easier to plan activities and vacations around the available time. Creating lists keeps important tasks easily accessible, so nothing gets forgotten! A final element of keeping things on track is ensuring everyone is in the loop about what's happening – constant communication about changes will create a cohesive and connected experience for everyone. With these steps, organizing and executing your large-group vacation won't be stressful at all!
Don't forget to have fun!
The whole point of a large group vacation is to have a good time, so plan activities and experiences that everyone will enjoy. Make sure everyone feels included and allowed to do things they enjoy and make memories together. When creating the itinerary, be flexible and leave room for adventure. For instance, if you take a turn on a new path upon arriving at your destination, follow it – you never know what fun experiences await! And don't forget to set aside some extra time for those spontaneous moments, whether competing in beach volleyball or trying out local delicacies during an impromptu stroll. That way, everyone will be guaranteed a memorable trip full of laughs, experiences, and lasting memories.
Conclusion
Planning a large group vacation takes a bit of effort, but it can be a rewarding and memorable experience for everyone involved. There's no need to get intimidated or skeptical about planning a group tour. By following the tips outlined above, you'll be well on your way to a successful and enjoyable large-group vacation. So gather your friends and family and start planning your dream getaway today!