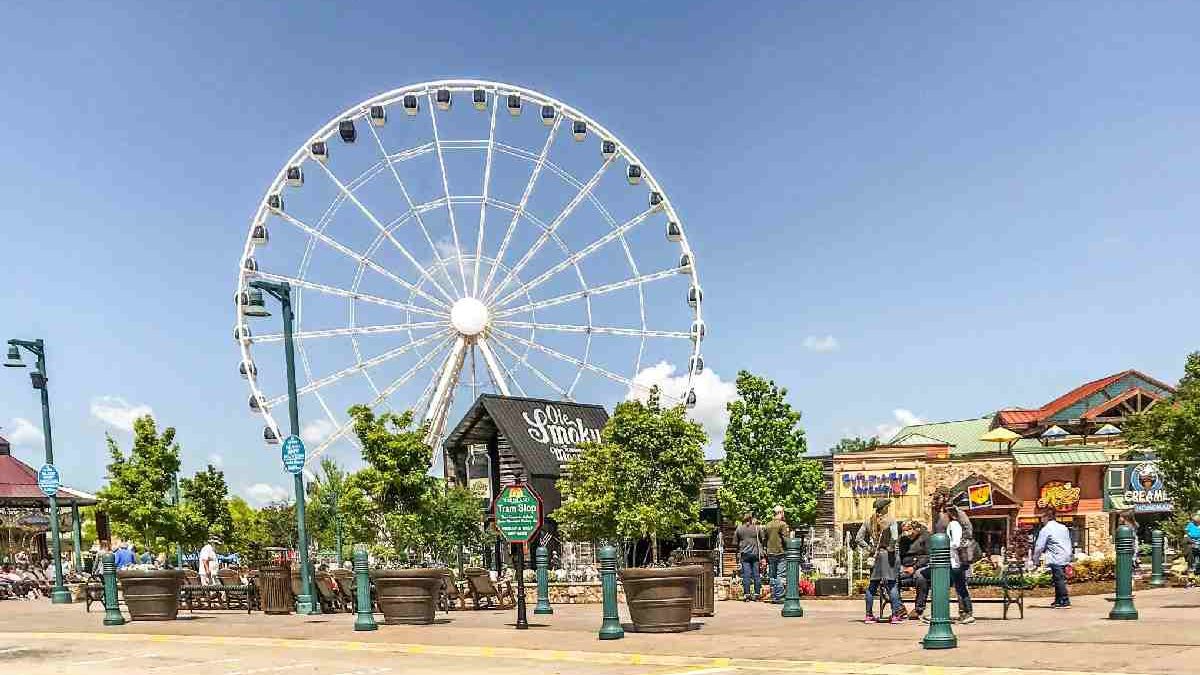 Fun Things To Do In Pigeon Forge – When you're on holiday, it's natural to look for fun things to do on your trip. After all, if you're choosing to step away from the daily hustles of life, there's nothing better than a memorable vacation filled with all the enjoyable activities you did. This makes Pigeon Forge a spectacular destination to have an incredible holiday.
Pigeon Forge is a mountain town located in Sevier County, Tennessee. It is a popular tourist destination and is brimming with numerous events all year round. So if you happen to be here and are looking for ways to have a good time, check out these locations:
Attend a Christmas show
Christmas is around the corner. There's nothing better than celebrating the season's greetings with a good comedy show. This is why you should head to the Comedy Barn to see what the town offers. The Comedy Barn Theater is a family-friendly venue in Pigeon Forge filled with comedians, jugglers, and ventriloquists. It is well known for its clean comedy and live music that lasts up to two hours, leaving you in fits of laughter. If you're ready to embrace the Christmas spirit, listen to the festive music and laugh at acts explicitly created for this season. Look up Christmas shows in Pigeon Forge TN, and book your tickets immediately. What a great way to enthusiastically welcome the seasonal change.
Participate in an escape game
Who doesn't like to play detective? There is something exhilarating about testing your analytic skills and getting a chance to tap into your inner Sherlock Holmes to complete a mission. Located on The Island, the escape game is an adventure-packed event that gives you 60 minutes of dedicated fun. You get precisely one hour to complete your mission and escape. There are five uniquely immersive games to choose from, including breaking from prison and dodging the sinister warden holding you captive.
To begin, you need to have a group with fewer than eight members. Once you pick the game you want, you'll be locked into the designated area and allotted 60 minutes to follow a series of clues and find your way out. However, if you're claustrophobic or feel yourself panicking being in a closed space, don't worry. There are emergency exits with every door; if you think you need to leave, you can do it with utmost liberty.
Make a quick stop at Dollywood.
Your trip to Pigeon Forge is incomplete without making your way to Dollywood. This amusement park is recognized for its award-winning shows, rides, and special events, making it the world's best theme park. Dollywood is also known for celebrating the changing seasons with unique festivals you can't miss.
In 2019, the amusement park extended its layout and opened up a new area called Wildwood Grove. This spot is docked with eleven brand-new rides for you to enjoy. During the festival of the nation, you can meet with artists and entertainers from around the world and watch them showcase their talent. There are also numerous eateries and concerts around the park to indulge in, including a delicious plate of southern BBQ.
The park hours are longer during the summer, followed by fireworks at night. While in the fall, the park is covered with decorative pumpkins with the sweet sound of Gospel music playing in the background. Around Christmas, the park is transformed into a winter wonderland with twinkling lights and exciting shows. Dollywood is also home to more than 50 rides. In 2019 the park won the Golden Ticket award for the best kid's area and guest experience. In the same year, lightning rod won the wooden coaster of the decade.
Visit the Crime Museum
Pigeon Forge has an illustrious American crime history museum with artifacts from Alcatraz. While you are visiting this museum, you'll get to view criminals from different perspectives and get a chance to catch a glimpse of their minds. Five unique galleries within the museum take you on a journey through criminal intent, profiles, the penal system. Criminal intent, forensics law, and law enforcement.
The museum is about 25,000 square feet and has more than 100 interactive displays. This includes Ted Bundy's beloved Beatle, which he used to lure victims before killing them, and OJ Simpson's iconic Ford Bronco, on which he led the LA police on a low-speed chase in 1994. There's also a small memorial to the tragic events of 9/11, where you can pay your respects.
Conclusion
If you're down in Pigeon Forge looking for a fun-filled way to spend your holiday, there is much for you to explore. Tennessee is popular with tourists for all the right reasons. Apart from its breathtaking scenic views, this state is loaded with activities. Pigeon Forge is home to some of the most exciting adventures you can involve yourself in. To start with, catch some giggles at the Comedy Barn with a lively Christmas show. If you're ready to test your skills and solve clues. Make your way to The Island to enjoy sixty minutes of escape room fun.
On the other hand, if you enjoy riding fast coasters and listening to music, then Dollywood is your place. Why not have your dinner with a thrilling murder mystery filled with suspense, laughter, and a story worth sharing? Hence, sweeten the BBQ on your plate with a well-made murder mystery show. Don't forget to pay a visit to the Crime Museum. And catch a sneak peek into how criminals committed some of their most heinous crimes.