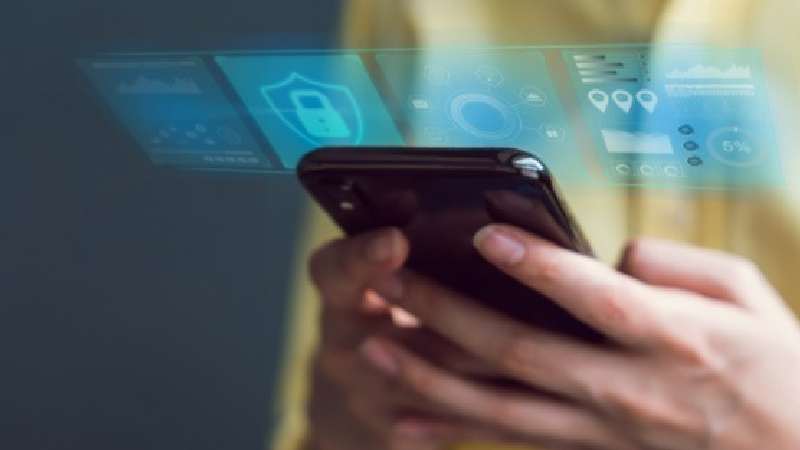 Hack a Cell Phone
Note: This Hack a Cell Phone creates for people who want to access the devices of their partners, children, or parents to protect them. It is not our intention to help people who want to steal someone else's personal information to blackmail them or generate profit.
Cell phones store sensitive information of their owners; that's why they are so essential and must take care of so much. It's not about communicating anymore; it's about saving important passwords, accessing critical applications, surfing the Internet, and not always for entertainment.
What Information Recovery from Someone Else's Hack a Cell Phone
In 2020, statistics showed that about 7.4 billion people in the world. However, that same year there were more than 7.7 billion subscriptions to mobile services, so we can interpret that there are more cell phones than people.
A person often has a work cell phone and a personal cell phone. Sometimes entrepreneurs have a cell phone for their business and another for personal use. Many factors determine these things, but there is a lot of information on these cell phones that can be useful when hacking a cell phone :
call logs
contact lists
Posts
Social media
Applications
media files
locations
Financial data
Access data (passwords)
How to Hack a Cell Phone
However, we have investigated the most used methods to hack a cell phone without having it. Access to it and concluded three ways many users find it relevant.
Brute Force Attack
It is the most common way to hack a phone. It is simple and easy but hazardous. Since you have to guess the phone password, there is a chance that you found out. You have to think of the phone password to unlock and hack the phone in this method.
Before, when there was no technology, this method was prevalent. But most people today have strong phone passwords. So this method is complicated to use.
Also, if the person is using a fingerprint or facial scan, this method will not work. However, if a being is a heavy sleeper, you can use their fingerprint to open their phone and hack it. Then, you can check all the details inside the phone. But you will have very little time to check all the details.
Hacking via Bluetooth Hack a Cell Phone
Therefore is a solution to hack cell phones remotely using Bluetooth. The process is simple; you have to download a free application, install it on your cell phone, turn on the Bluetooth of your cell phone and the target cell phone, and run the application.
The application exploits vulnerabilities in devices that are not updated frequently, thus accessing files and extracting them silently.
You can access call logs, messages, media files, contact lists, location logs, etc. The high-quality thing is that it is free; the bad thing is that it only works on devices that do have not to update.
Spy Apps
Spy apps are software developed to hack other cell phones. Access to them. If you want to know how to hack a Facebook from your cell phone, then this is the easiest way.
Spy apps work with a subscription that gives you. Access to easy and quick download and installation on the target cell phone. After that, all cell phone data is sent to a control panel that only you can access. The great advantage of these apps is that they are designed exclusively for these actions, so they are the most effective. The only bad thing is that they are not free.
MSpy is the Solution Par Excellence
mSpy software guarantees optimal results due to its unique features tested for over ten years, with superb quality.
Here are some of its main features:
1.     Assistance
It is an installation service that helps those less fortunate with technology. With this high-tech solution for customer service, combined with technical support, users can have a highly-skilled support agent remotely root or jailbreak the device and install the software for them (users still need to own the device). Device to monitor to use assistance).
2.     Multilingual Website
Moreover Spanish, English, Portuguese, French, Italian, it doesn't matter what language you speak! mSpy will communicate with you in your native language, making everything more accessible.
3.     Screen Recorder
Mostly Sometimes you don't just want to monitor messages or call logs but see precisely what the target person is doing on their cell phone. Again, MSP prides itself on having the latest technology that makes this possible.
4.     iPhone Monitoring without Jailbreak
One of the newest features of mSpy is that you don't need to jailbreak to hack the target's cell phone.
5.     Regular Updates
Every 5 minutes, the information in the control panel will update. And also you will not lose even the smallest detail!
Conclusion
Therefore Suppose you are looking for how to hack a cell phone without having. Access to it, you should try using mSpy. It is a handy spy app at an affordable price and with great functions with which you can keep your family members safe and secure.
Also Read :
The Proper Nutrition for Beautiful & Healthy Hair
What is the Social Market Economy? – Characteristics, and more