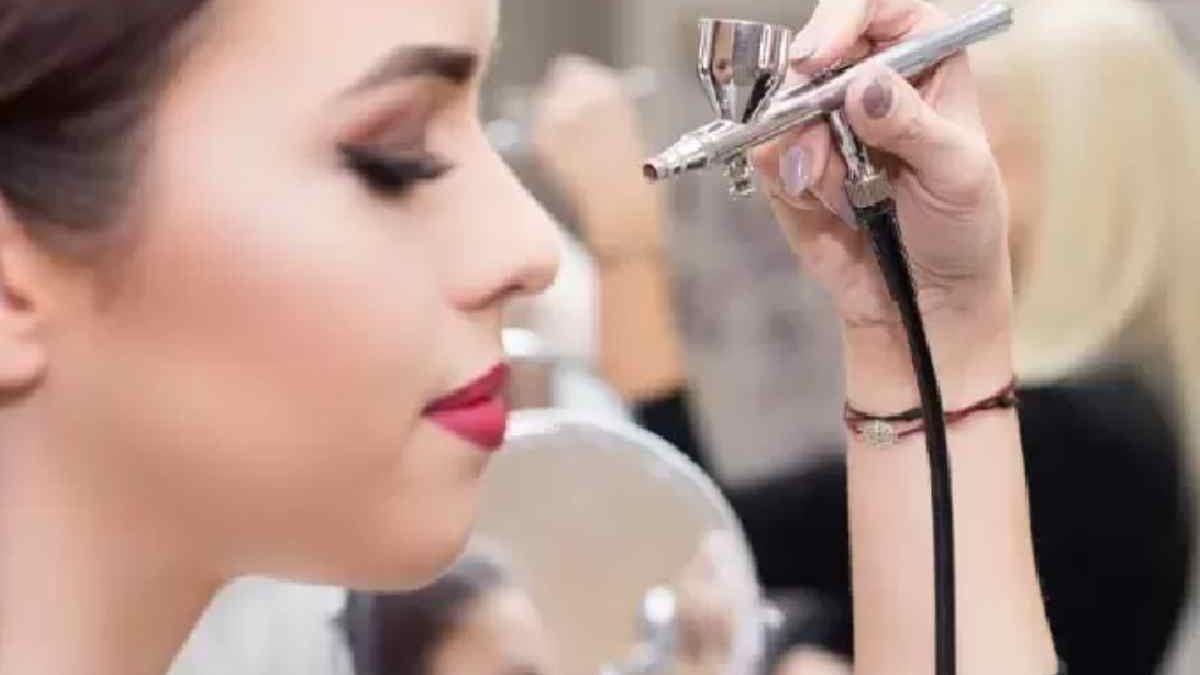 Airbrush makeup application is a technique that professional makeup artists have used for years. It is known for providing a flawless finish that lasts all day. With the advancement of technology, airbrush makeup has become more accessible and affordable for everyday use. In this step-by-step tutorial, we will guide you on how to create a full-face airbrush makeup look using a professional airbrush makeup kit.
Gather Your Tools
Before starting your airbrush makeup application, you must have all the tools you need. These include a professional airbrush makeup kit, an airbrush compressor, airbrush foundation, airbrush blush, and airbrush highlighter. Additionally, you'll need a makeup primer, setting powder, and setting spray. Choosing the right shade of airbrush foundation that matches your skin tone for a natural-looking finish is crucial.
Prep Your Skin
The first step in creating a flawless airbrush makeup look is to prepare your skin. Begin by washing your face with a gentle cleanser and patting it dry. Then, apply a lightweight moisturizer to hydrate your skin. Next, apply a makeup primer to create a smooth canvas for your makeup. A good primer will also help your makeup stay put for longer.
Apply Airbrush Foundation
Now that your skin is prepped and primed, it's time to apply your airbrush foundation. Shake the airbrush foundation bottle well and pour a few drops into the airbrush gun. Hold the airbrush gun about six inches from your face and apply the foundation in circular motions. Be sure to cover your entire face, neck, and ears for a seamless finish.
Build Coverag
If you need more coverage, wait a few seconds for the first foundation layer to dry, and then apply another layer. Repeat this process until you achieve your desired level of coverage. Always apply the foundation in thin layers to avoid a cakey finish.
Conceal Imperfections
To conceal any imperfections, use a concealer that matches your skin tone. Apply a small amount of concealer to your problem areas and blend it out using your fingers or a brush. For dark circles under the eyes, apply a concealer one shade lighter than your skin tone to brighten the area.
Add Airbrush Blush and Highlighter
After applying your foundation and concealer, it's time to add some color to your face. Add a few drops of airbrush blush to your airbrush gun and apply it to the apples of your cheeks. Be sure to blend it out well to create a natural-looking flush. Next, add a few drops of airbrush highlighter to your airbrush gun and apply it to the high points of your face, such as your cheekbones, nose, and cupid's bow.
Set Your Makeup
To ensure that your airbrush makeup lasts all day, it's essential to set it with a setting powder and setting spray. Apply a small amount of setting powder to your T-zone and under your eyes to prevent any shine. Then, spray your face with a setting spray to lock in your makeup and prevent it from melting or fading.
Choosing the Right Airbrush Makeup Kit
When it comes to choosing an airbrush makeup kit, there are a few things to consider. First, you'll want to look for a kit that includes an airbrush gun, compressor, and foundation. Some kits also include additional products like blush, highlighter, and bronzer. It's important to choose a kit that includes a range of foundation shades to find the perfect match for your skin tone. Additionally, you'll want to look for a kit that is easy to use and clean and compatible with different types of airbrush makeup.
Troubleshooting Common Airbrush Makeup Problems
While airbrush makeup can provide a flawless finish, it can also be tricky to apply. Here are some common problems you may encounter when using airbrush makeup and how to troubleshoot them:
Clogged airbrush gun: If it becomes clogged, try cleaning it with warm water and a solution specifically designed for airbrush guns. Be sure to follow the manufacturer's instructions for cleaning.
Uneven coverage: If you're experiencing uneven coverage, try adjusting the air pressure on your compressor. You may also want to experiment with different airbrush techniques to see what works best.
Streaks or smudges: If you notice streaks or smudges in your airbrush makeup, it may be due to using too much product or not blending it properly. Be sure to apply thin layers of product and blend well with a brush or your fingers.
Final Thoughts
Investing in a professional airbrush makeup kit can be a game-changer for your makeup routine. Airbrush makeup is a fantastic technique to achieve a flawless, long-lasting full-face look. Following the step-by-step tutorial, you can easily create a full-face airbrush makeup look at home. The best airbrush makeup foundation matches your skin tone and provides buildable coverage. With a bit of practice and patience, you can become a pro at airbrush makeup and achieve a stunning and professional look every time. So go ahead, try it, and let your inner makeup artist shine!