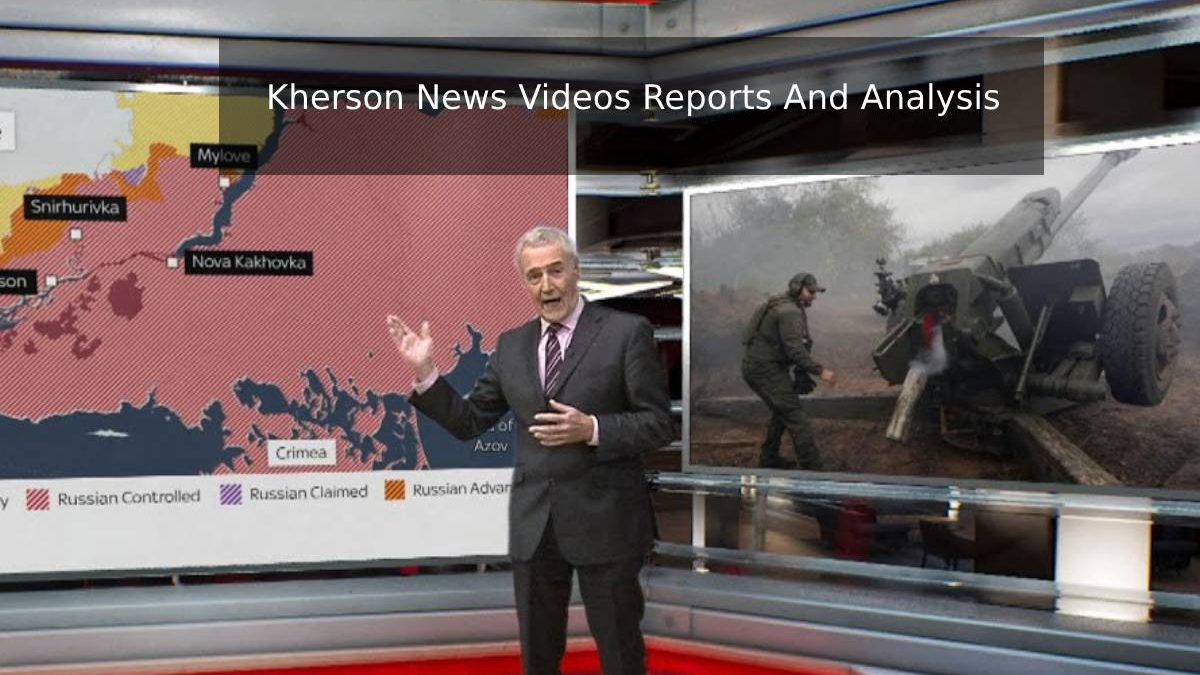 Kherson is a city in southern Ukraine, the administrative center of the Kherson region. The population at the beginning of January 2022 is more than 279 thousand. The place where modern Kherson locate inhabits even in pre-Christian times. According to archaeological excavations, the first man appeared in the copper and bronze ages. From March to November 2022, Kherson was under illegal Russian occupation. On March 6, 2022, it received the status of hero city from President Volodymyr Zelenskyi.
Russians on the left bank, Ukrainians on the right bank
Before the Russian invasion of Ukraine, about 300,000 people lived in Kherson, the capital of Kherson Oblast. It lies on the right bank of the Dnipro River, and part of the urban area is on the adjacent islands and the floodplains overlooking the left bank.
Kherson was a grip of the Russian army, which launched attacks on Ukrainian right-bank territory from here. When the occupiers had to flee Cherson after a successful counter-offensive by the Ukrainian Armed Forces, they decided to destroy the entire civilian infrastructure of the city: they blew up power stations and heating plants, mined water, and destroyed mobile phone masts. They also stole ambulances and equipment from fire stations, confiscated valuables from public facilities, and released all prisoners from jails, including those convicted of serious crimes.
Russian Rebuild Shows Importance
The Ministry of Defence says the speed with which Russia has constructed a temporary replacement for road bridges struck by Ukraine shows how vital they are for Moscow's success.
Ukrainian troops struck the Chonhar road bridges between the Crimean Peninsula and Russian-occupied Kherson Oblast.
The Ministry of Defence (MOD) said they service one of two main road supply routes between the two regions.
According to its latest intelligence update, the route's temporary closure caused essential Russian logistics convoys to take 50% longer to reach the front.
A pontoon bridge replacement was believed to be constructed, and crossings are solely for military traffic. The crossing was built within 24 hours.
Earlier this week, the Defence Secretary said Storm Shadow missiles sent by the UK to Ukraine have a significant impact" on the battlefield.
Ben Wallace hailed the accuracy of the precision-guided bunker-busting missile as "almost without fault.
The UK has provided £4.5bn worth of military aid to Ukraine, including more than 10,000 anti-tank missiles, air defense systems, and Challenger 2 tanks.
The Kherson Trick: Ukraine and the Art of Military Deception
General Sun Tzu said in ancient China that all warfare is based on deception. Could this still be the case millennia after an industrial and digital revolution flooded today's battlefields with reconnaissance sensors and digital technologies capable of providing commanders with exceptional knowledge of the situation? Advanced thermal imaging can highlight targets hidden from the naked eye. At the same time, near-constant real-time observation of satellite constellations and seemingly ubiquitous crewless vehicles can hamper maneuvers, enable precise attacks, and provide timely alerts and warnings. Massive Twitter feeds and uploads of data, metadata, and even curated datasets provide a surprisingly accurate understanding of the battlefield, and internet platforms like Google Maps can point out congestion along major highways caused by an invasion.
In early September, Ukrainian armed forces launched a surprise counteroffensive in Kharkiv that broke through Russian lines. Local breakthroughs morphed from salient to encirclements. Many Russian troops reportedly fled—on foot, by bicycle, and with some wearing civilian clothes pilfered from raided wardrobes. Abandoned military equipment emblazoned with "Z" quickly lit the streets and countryside. On September 10, President Volodymyr Zelensky declare that nearly two thousand square kilometers of territory had been retaken. This included the critical logistical hub of Izium, dealing the already harassed Russian logistical chain another major blow. As long as the war continues, it premature to declare any battlefield achievement decisive, but for now, Vladimir Putin's army has been route in substantial sections of northeast Ukraine.
Russia bombards Kherson after reports of Ukrainian advance
KYIV — Russian forces carried out a massive attack Sunday on the Ukraine-controlled part of the Kherson region following reports that Ukrainian troops had advanced on the Russian-occupied side of the Dnipro River.
According to Natalia Humeniuk, Ukrainian Army South Command's spokesperson, on April 23 Russian troops launched six guided aerial bombs and 14 Lancet kamikaze drones on populated areas of the Kherson region. They drew together new artillery units and launched an aerial attack against Ukrainian positions.
And also Although 50 percent of the drones were destroyed, there were hits. More than 30 residential buildings and a school in one of the settlements were destroy. There are dead and wounded civilians," Humeniuk said.
She added that the shelling barrage was provoke by overblown news reports about Ukrainian troops establishing new positions on the left bank of Kherson region.
On Saturday, the Washington-based Institute for the Study of War think tank reported that Ukrainian forces had established positions on the bank of the Dnipro River north of Oleshky, a town 7 kilometers southwest of Kherson, citing Russian military bloggers and geolocated footage.
Related searches: 
kherson counter offensive
kherson oblast
kherson ukraine map
kherson map
special kherson cat twitter
Kherson
Kherson Nevs
kherson ukraine
ukraine kherson
Kherson offensive