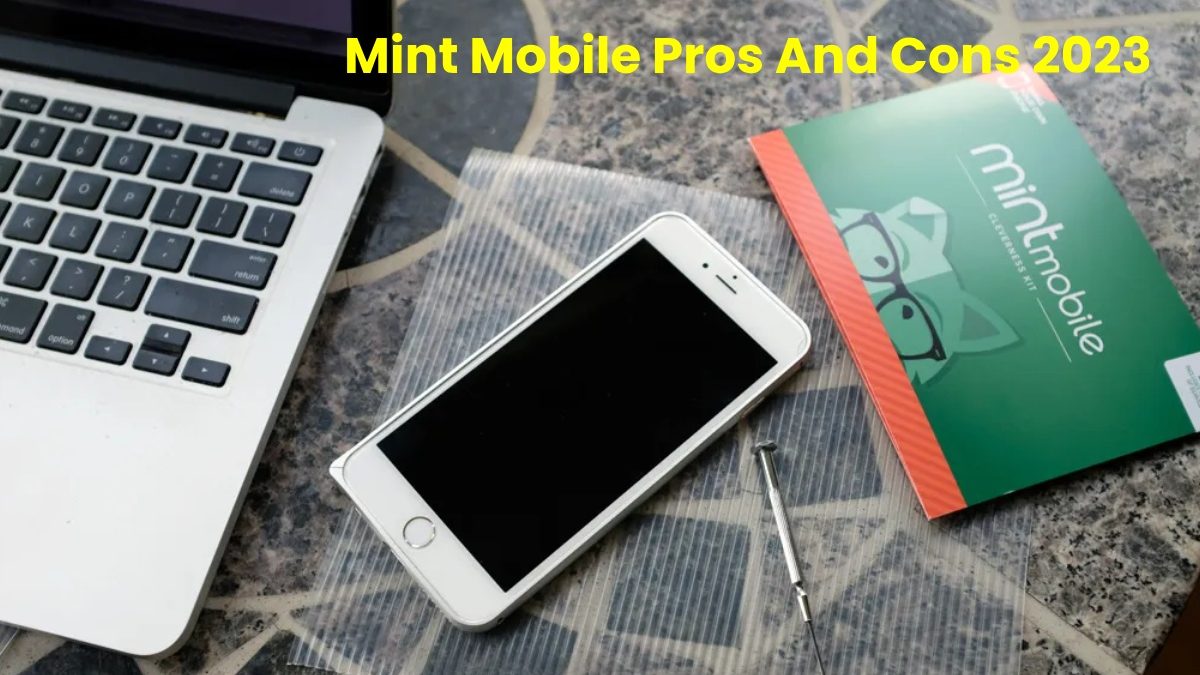 Mint Mobile Pros And Cons tested more than a dozen cheap phone plans over the past few years. Mint Mobile offers the best plans and pricing, features, and app experience in the wireless industry.
What Is Mint Mobile?
Mint Mobile is a low-cost cell phone service provider that offers prepaid plans. The service runs on T-Mobile's network and utilizes its cell phone towers, including 5G at no extra charge.
Mint Mobile announced in March 2023 that it was being acquired by T-Mobile for up to $1.35 billion.
In an email to subscribers, Mint Mobile said there are no plans to change the service's $15 per month pricing. The email said customers will get the same reliable and affordable service.
If regulators approve the deal, Mint Mobile owner Ryan Reynolds will stay on in a creative role to promote Mint.
Is Mint Mobile's Coverage Any Good?
Since Mint Mobile relies on T-Mobile to provide network coverage, your experience with the service will depend heavily on how T-Mobile performs where you live.
That's why it's vital to visit Mint's website to confirm voice and data coverage where you live, work, and travel.
Mint Mobile Coverage Map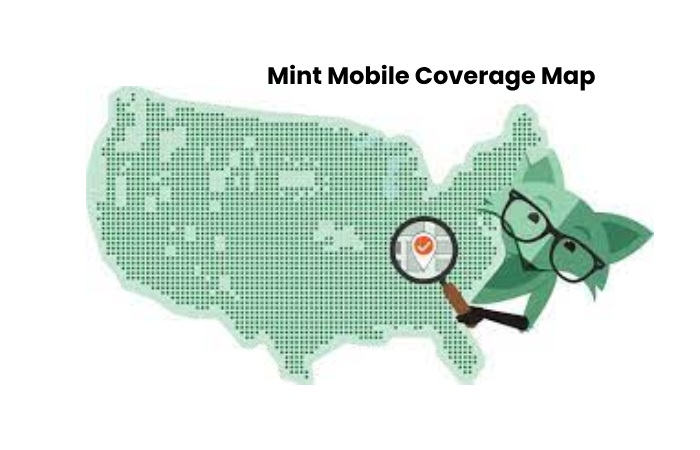 So Mint Mobile's coverage map lets you zoom in on an exact address to determine whether the service offers 5G coverage on T-Mobile's network in your location.
Mint Mobile 5G Speed Test Results
| | | |
| --- | --- | --- |
| Date | Download Speed | Upload Speed |
| 2/15/2023, 10:00 AM | 251 Mbps | 24.3 Mbps |
| 2/15/2023, 11:00 AM | 287 Mbps | 17.1 Mbps |
| 2/15/2023, 12:00 PM | 308 Mbps | 19.8 Mbps |
| 2/15/2023, 1:00 PM | 169 Mbps | 17.5 Mbps |
| 2/15/2023, 2:00 PM | 315 Mbps | 18.7 Mbps |
When you sign up for a low-cost carrier like Mint, you can expect your data speeds to be slowed during network congestion.
But even when my speeds temporarily dropped to 5 to 10 Mbps, I could still stream video on my phone.
How Much Does Mint Mobile Cost?
Mint Mobile offers four main plans that work out to as low as $15 a month, but there isn't a monthly plan. It would help if you bought plans for three, six, or 12 months at a time.
The New Customer Offer is for three months and gets you the lowest price:
5GB Plan: $45 ($15/month)
15GB Plan: $60 ($20/month)
20GB Plan: $75 ($25/month)
Unlimited Plan (40GB): $90 ($30/month)
Mint Mobile added more monthly high-speed data to its plans for both new and existing customers as of April 14, 2023. There was no price increase.
OLDNEW4GB per month5GB per month10GB per month15GB per month15GB per month20GB per monthUnlimited (35GB per month)Unlimited (40GB per month) After taking advantage of the New Customer Offer for three months, single-line members can lock in the lowest price by choosing a 12-month plan at renewal.
Single-line members should avoid renewing for only three months since it's the worst value.
5GB Plan
| | |
| --- | --- |
| New Customer Offer | $45 for 3 months |
| 3-Month Plan | $75 for 3 months |
| 6-Month Plan | $120 for 6 months |
| 12-Month Plan (Best value) | $180 for 12 months |
15GB Plan
New Customer Offer
$60 for 3 months
DEAL: $45 for 3 months
3-Month Plan
$105 for 3 months
6-Month Plan
$150 for 6 months
12-Month Plan (Best value)
$240 for 12 months
20GB Plan
New Customer Offer
$75 for 3 months
DEAL: $45 for 3 months
3-Month Plan
$135 for 3 months
6-Month Plan
$210 for 6 months
12-Month Plan (Best value)
$300 for 12 months
Unlimited Plan (40GB)
New Customer Offer
$90 for 3 months
DEAL: $45 for 3 months
3-Month Plan
$120 for 3 months
6-Month Plan
$210 for 6 months
12-Month Plan (Best value)
$360 for 12 months
Meanwhile, family plan accounts with two or more users get the best pricing while paying for service only three months in advance, not a full year. Mint's family plan launched in May 2022.
Why Choose Red Pocket?
Red Pocket is highly affordable no matter which prepaid plan you choose. Red Pocket's base plan is just five dollars per month for the first month of service, then goes up to only a $10 monthly bill afterward. For that low price, you get unlimited talk, unlimited text, one gigabyte of high-speed data, and your choice of network for coverage.
Want coverage for your entire family? Red Pocket's family plans start at just $20 per month per line, and they offer unlimited everything +10 GB of data at high download speeds, including super fast 5G speeds on both the GSMA and GSMT networks.
No matter which Red Pocket plan you choose to sign up for, you benefit from several key features and advantages, including:
Nationwide 5G coverage with eligible devices
The ability to call anywhere in the world is completely free
A universal SIM card that can fit into any phone, plus a quick SIM swap tool to make switching phones easy and painless
The option to keep your number or get a new one depending on your preferences
The option to keep your phone or take advantage of major deals and discounts should you so choose
Two themes are present in all of Red Pocket's offers and plans: choice and affordability. When you need premium cell service without breaking the bank, Red Pocket is by far the best option. This is especially true considering you can get affordable phones and plans from the same provider in no time. There are even no overage fees!
Bottom line: Regarding a top-tier Mint Mobile competitor, Red Pocket is the ideal option for most. Just check out the pros and cons.
The Pros and Cons of Red Pocket vs. Mint Mobile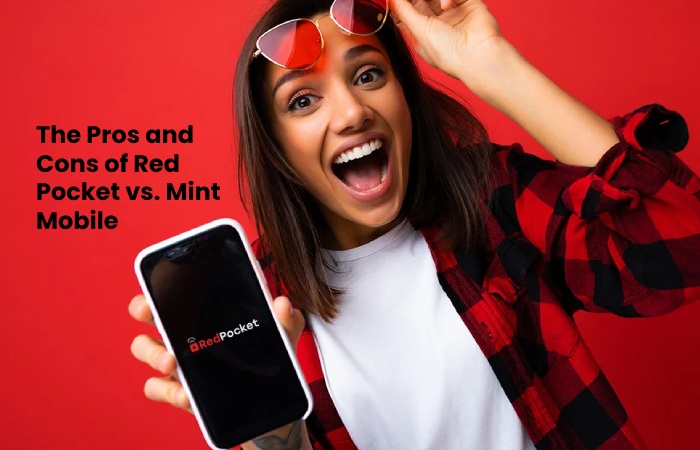 Pros:
Lots of different deals and options
Daily discounts for phones and plans
Unlimited talking and texting on all plans
Unlimited international calling on all plans
5G download speeds
Options to keep your coverage, number, or phone
Unlimited freedom and flexibility
Cons:
Some cheaper plans don't have very high data allowances
What About Visible?
Visible is another effective alternative to Mint Mobile with its own advantages and potential downsides. You can usually get pretty good prices with this carrier, measuring about $30 to $45 per line. It's not as cheap as some of the plans offered by Red Pocket but still worth considering.
That's partially because Visible covers approximately 99% of the U.S. population since Verizon owns it. It exclusively uses that network, so it's technically not a mobile virtual network operator (MVNO) like some of the other alternatives mentioned on this list.
Visible provides customers with 5G and 4G LTEmobile data coverage, plus unlimited talk, text, and data for everyone on every plan. If you have a little extra cash, you can take advantage of a $45 per month per line plan, which adds 5G ultra-wideband connectivity, plus data roaming in Canada and Mexico.
Note that Visible caps 5G data speed at 200 Mb per second. Visible also deprioritizes its customers during heavy network traffic times because it shares the cellular infrastructure with Verizon.
Furthermore, videos usually stream at 480 P resolution. If you include Wi-Fihotspot data in your Visible plan, you'll find that your download speeds are limited to five Mb per second.
All that said, Visible does offer a 15-day free trial for all new customers, but it's only available to iPhone users. In a nutshell, Visible has some good things to like but plenty of drawbacks to make you consider another company.
The Pros and Cons of Visible vs. Mint Mobile
Pros:
Plans are fairly affordable compared to the alternatives
Has excellent coverage and wireless plans for most of the U.S. population
Benefits from Verizon's cellular infrastructure
Comes with a free trial
Cons:
Not the best data download speeds, particularly for hotspot data
Less than stellar video streaming capabilities
Can face data throttling speeds during times of high network traffic
The Pros and Cons of Google Fi vs. Mint Mobile
Pros:
A somewhat itemized pricing scheme
Pretty affordable basic plans
Free texting anywhere in the world
Lots of countries support Google Fi
Cons:
Can get pretty pricey if you aren't careful
Charges you per minute for each minute you call outside the US
Data download speeds can be throttled after passing a monthly threshold
Is Google Fi a Good Alternative?
Google Fi is perhaps the best alternative to Mint Mobile for those who want an affordable flat rate for their cell coverage and then prefer to pay à la carte for their data downloads.
Google Fi offers a base Flexible tier of coverage, at which point you pay $20 per month per line plus another $10 per gigabyte of data you use. You can benefit from this plan in the US and any of the over 200 countries in which Google Fi is supported.
Note that the pricing scheme here is prorated, so if you don't use a whole gigabyte of data, you don't get charged the extra $10. That's a pretty sweet deal!
You can alternatively pick one of Google Fi's pricier unlimited plans, which are $60 or $70 per line per month, respectively. Google Fi always uses the networks of US Cellular and T-Mobile for 4G LTE and 5G connectivity.
Unfortunately, Google Fi also throttles your data download speeds after passing a monthly threshold, ranging from 15 GB to 50 GB, depending on the plan you subscribe to. And also, On the plus side, your data threshold increases as you add lines to your plan.