Online Newsrooms – Search and Social Content Strategy
New Yorkers Blog, 12 months ago
0
3 min

read
352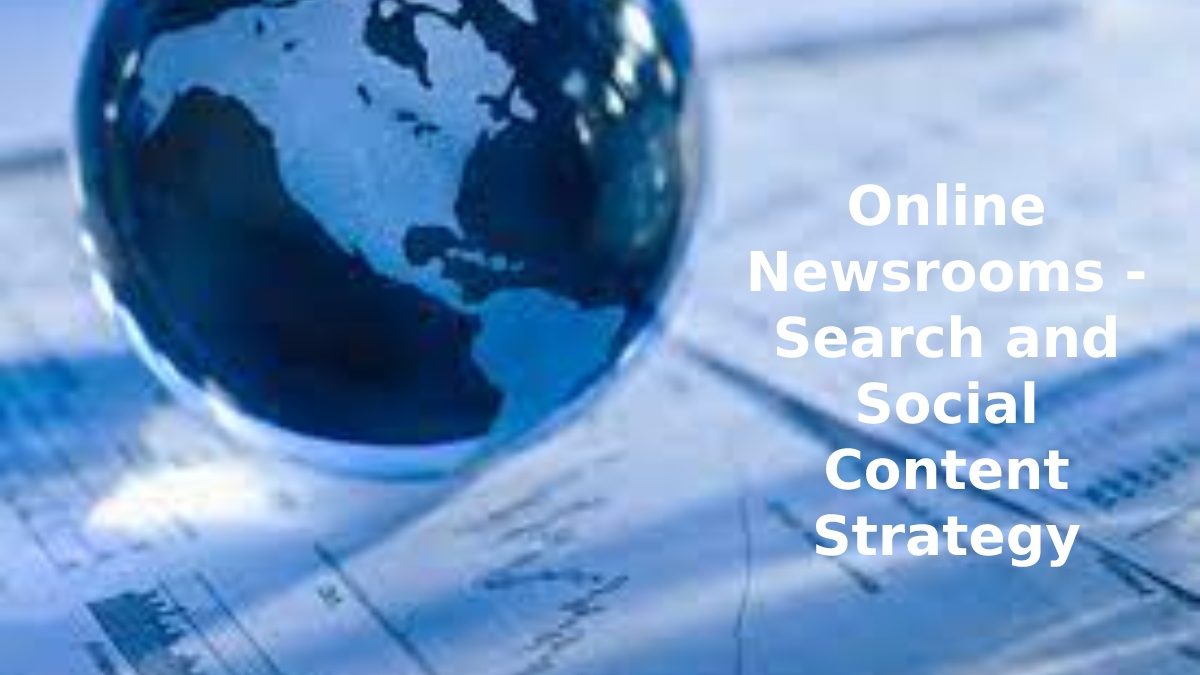 A 2012 survey says online newsrooms are a website must for journalists, users, search and social content strategy.
The final results of a national survey conducted by TEKGROUP International inform the importance of creating and frequently maintaining an online newsroom as the centralized headquarters of an organization. I talked about online newsrooms back in December, but now we have more social and search indicators, more evidence, for an online newsroom makeover.
Consider this: Nearly 100 per cent of respondents expect organizations small and large to:
Have an online newsroom as part of the website available to the media.
Provide access to press releases within your online newsroom.
Find public relations or media contact information available in an online newsroom.
Offer the ability to search news archives within an online newsroom.
And don't forget these social news stats:
Seventy-five per cent of online news customers say they get their news through posts on social networking sites.
Fifty-two per cent say they share links to news with others through these means.
What is an Online Newsroom?
A centralized news hub for all your digital content, including news, photos, videos, financial and other organizational information. A place for journalists and consumers to find breaking news about your company. Evolve past influencer marketing and embrace a social media content creator instead.
What does this mean for Online Marketing?
Think about the content. Think of new content. I think Google loves content. Think about social shares of content.
In a day when news breaks in a tweet and on a mobile device, the online newsroom may hold the keys to dominating online visibility in a three-screen world.
Search, Social, and the newsroom domain
A BrightEdge survey published last month reported that 84 per cent of search marketers say social signals like Google likes, tweets, and +1s will be more important (53 per cent) or much more important (31 per cent) to their SEO this year compared to 2011.
"The online newsroom is a great strategy for website growth, which is important to keep up with Google's Fresh update as well as the social component of Google Search Plus Your World," said the expert. in SEO and author of the SEO diet Joe Laratro. "The online newsroom also promotes social connections beyond Google, which are becoming more important as social signals become more important for search marketing."
Do's and Don'ts of the Online Newsroom
DO create flow, frequency and quality. Create a constant stream of legitimate news (not just press releases) as well as high-quality news images. Considering Google's Search Plus Your World, online newsrooms frequently updated with quality news and content can only boost a company's brand visibility online.
Do NOT build a showroom on social media! Many "social media newsrooms" are not social at all. More focus on displaying the company's own social media channels, with Facebook page updates, Flickr images or tweets, than social. Welcome interaction and allow readers to socialize with you, your content, and your people. Add social functionality like the ability to comment, share, and post.
DO make your online newsroom mobile friendly.
Do NOT be afraid of losing control. You never did in the first place! A social media newsroom shouldn't be a place to police your brand. Instead, it should be a place to welcome the engagement around your brand and critical issues. "When we opened up the feedback feature for Mynewsdesk, most companies instantly disabled the feature for fear of negative feedback and complaints—fearing losing control of the brand. The truth is, they were never in control in the first place," said Pernilla Åström, Community Manager at MyNewsdesk.
Write like a journalist.
Write with search engines in mind. Third-party online newsroom sources include TekGroup International, PitchEngine, MyNewsDesk, PressFeed and MyPRGenie.
Earlier, we go any further, keep in mind one more thing: This is not yesterday's PR world of "For Immediate Release" and "Press Kits Available On-Demand". It is today's search and social world of real-time PR and marketing.
Related posts