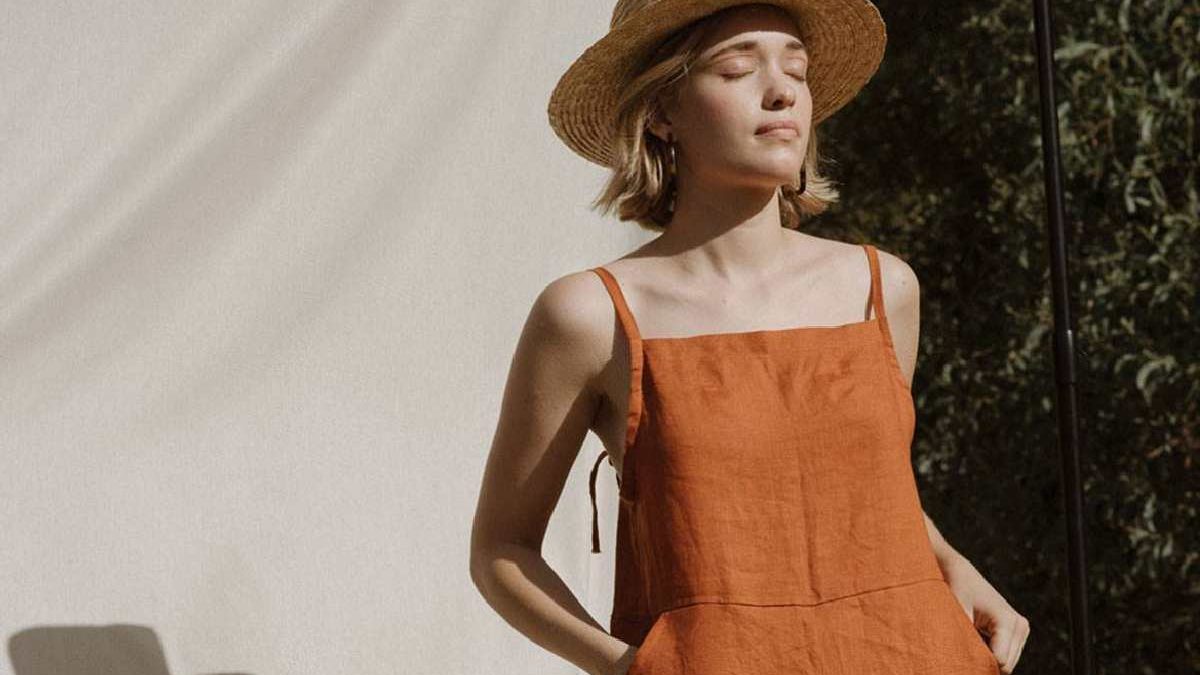 Ready to sew your clothes? Discover our selection of brands and online stores where you can find pretty sewing patterns.
Are you tired of finding the same clothes as yours in your friends' wardrobes?
Trend – Sew your Clothes
Many have returned to the pleasure of handmade by learning creative activities such as knitting, embroidery, DIY, cooking, and sewing. But, sewing clothes has never been so trendy! To differentiate yourself from friends, to have a unique and personal wardrobe, or even for the pleasure of doing something yourself: there are plenty of reasons to start sewing.
Sewing Patterns – Why do we love it?
When you have learned the basics of sewing and how to use a sewing machine, you can start sewing dresses, skirts, blouses, or even coats. To sew easily without taking any risks, choose a sewing pattern. The sewing pattern is a diagram with cutting plans and explanations for sewing a garment. It is therefore essential to make your first creations.
Trendy and modern Sewing Patterns
Are you looking for a trendy and modern sewing pattern? Well, be aware that at least a dozen sewing pattern designers offer stylish designs. I am Patterns, Republique du Chiffon, Wear Lemonade, Named, DP fashion… does that mean anything to you? Sewing pattern designers who offer models worthy of major fashion brands.
Sewing patterns can be downloaded from the site or sent to you directly by mail. So practical, they can reuse as many times as you want! Therefore, you can decline a dress in many colours and materials according to your desires, seasons, and trends.
Once you have different experiences, you can use the sewing pattern as a template while personalizing it with, for example, shorter sleeves, shorter lengths, or another personal touch.
1. DressYourBody
Launched at the beginning of 2018, DressYourBody is a brand that offers clear and didactic patterns to make sewing accessible to everyone. So the pieces do not overlap, the assembly guides are very detailed, and there are even sewing sheets online. Ideal, therefore, to get started with peace of mind! The little extra that makes the difference? The "sleeve bar" offers the different handles of the collection for free download to use according to your tastes from one model to another.
2. Apolline Patterns
We love Estelle's ethical styles, and we delighted to discover her collection of sewing patterns on Apolline patterns.
3. Cosette Patterns
Little Fabrics launched its brand of sewing patterns:  Cosette Patterns.
4. Wear lemonade
From the Make my Lemonade blog, Lisa has embarked on a new adventure by offering modern sewing patterns with her brand Wear my Lemonade, and it's an absolute success!
5. Pink bomber jacket
The designer of Blousette Rose designs sewing patterns for women who want a modern and unique wardrobe. We fell in love with the Marumi coat.
 6. A cat on a wire
This site offers a selection of sewing patterns spotted on the pattern sites. Therefore, it is an excellent way to identify several designs in a single place.
7. The Patrons
Madeleine and Fiona have created Les Patronnes, a site that offers sewing patterns for all levels. To simplify this creative activity, they give detailed explanations in clear language (no more technical jargon) illustrated with sketches and tutorial videos to understand all the techniques to carry out your project.
Also Read: Beauty And The Beast Rose