Statement Rings for Every Woman
New Yorkers Blog, 10 months ago
0
3 min

read
226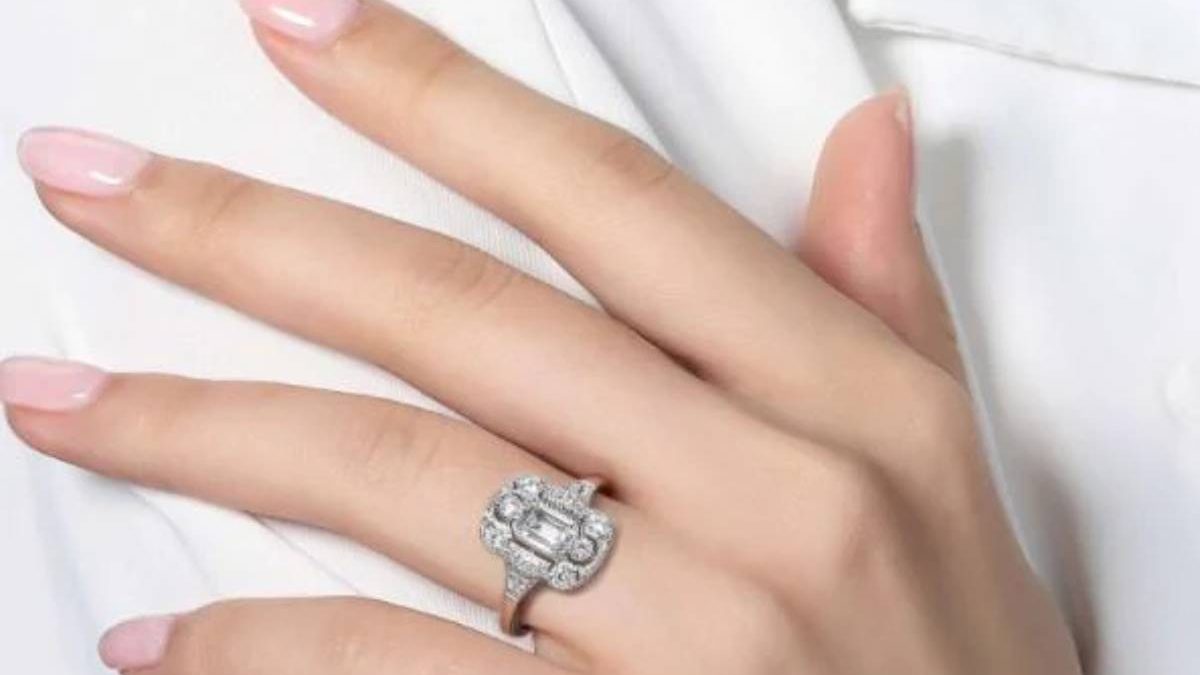 Everyone loves statement rings and, as someone who wears them almost every day of the week, knows a thing or two about them. So whether you're looking for an engagement ring that's out of this world or wants something to spice up your outfit, there's no better place to look than the jewelry case at your local department store. So here are some picks for the best rings for any occasion:
Silver Statement Rings
Sterling silver rings are the perfect choice for every woman. These jewelry pieces are easy to wear, affordable, and go with any outfit.
Wear them at work: Silver rings keep you looking professional without being too flashy or distracting other people. The metal is excellent when you need to look your best in an office setting.
Wear them in the evening: A silver ring can instantly dress up even the most casual outfits by adding a touch of glamor and glimmering shine. It's like having a secret weapon that puts you one step ahead of everyone else!
Use them as party accessories: Silver statement rings are great for parties because of their versatility—they can be worn alone when you want something simple or stacked with other jewelry when you want something more elaborate (or showy). They're also fun to add some extra pizzazz while keeping everything lighthearted and playful!
Rose Gold Statement Rings
A rose gold statement ring is a perfect choice for anyone who wants to make a bold statement. Rose gold is an alloy that combines copper, zinc and small amounts of nickel and cobalt to create a warm color similar to copper or bronze. This makes it a great choice for those who want their rings to be earthy but not too dark or dull.
Rose gold is also popular among fashionistas because it offers the same versatility as silver without being as expected. It can be used with any outfit in your wardrobe without clashing with other accessories or clothing colors!
Gold Statement Rings
Gold statement rings are a great way to add sparkle and shine to your everyday look. They're also great for special occasions, from big nights out to anniversaries and birthdays.
But what makes them so versatile? Gold is one of the most forgiving shades—it goes with everything, from casual outfits that need a touch of glamor (think leggings and t-shirts) to formal dresses. It can add an understated touch of elegance or be bold and bright enough to command attention on its own—and either way, it will make you feel fabulous!
Boho Statement Rings
Boho rings are a great way to add bohemian flair to your outfit. These rings are made of wood, brass and other natural materials that bring the boho look to life. They're also a great way to show your personality! Like an extra-long necklace or a pair of earrings, these statement rings create an instant transformation in your look.
If you search for stunning statement jewelry, you might enjoy exploring the wide range of silver jewelry from Silpada.
Hopefully, you've enjoyed reading our thoughts on statement rings for every woman. So, start hunting for a beautiful statement ring today.
Related posts