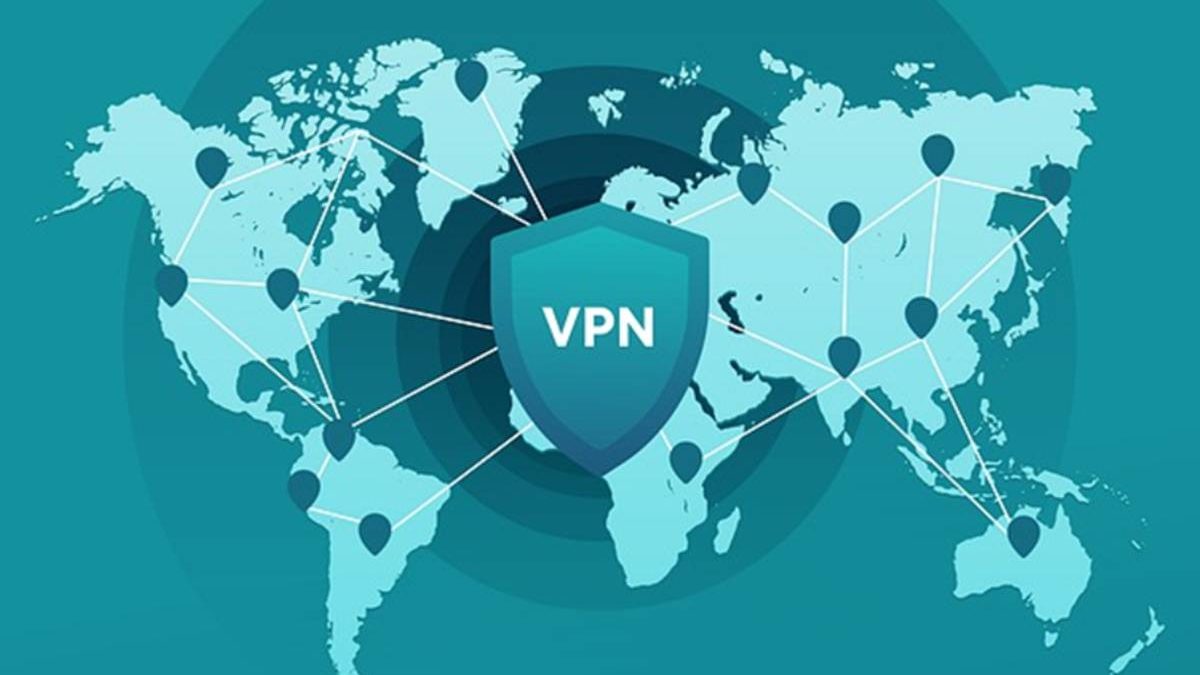 A VPN browser extension is all you need if you have ever longed to use a privacy solution that only operates within your browser. In addition to their native VPN software, several operators now provide an extra plugin for any browser. The functionality, abilities, and user interface of these extensions vary. VPNranks can assist you in finding the most reliable VPN extensions as the site offers impartial evaluations and in-depth analyses of each VPN service provider.
You must be thinking, 'What exactly is a VPN extension?', 'What are its functions?' and 'Are they safe? Take a stop and continue reading!
What are VPN extensions?
A VPN browser extension is a basic browser plugin (add-on) that is used to establish a VPN tunnel rapidly and effortlessly. It is relatively simple to use and primarily influences your browser, leaving all other traffic on your device unaltered. In addition, your geolocation and IP address are disguised by a VPN browser extension, which safeguards your digital privacy.
It's essential to remember that VPN extensions can not create a full-fledged VPN tunnel. Instead, they function as web servers altogether. Additionally, the extension employs a different type of proxy based on the provider.
Due to this, it's imperative to verify with your provider what type of proxy the extension particularly provides. For example, this might be a non-secure proxy connection or one that is secure and encrypted.
What are VPN extensions functions?
Any browser, including Chrome, Safari, Firefox, and Edge, can have a VPN browser extension activated. It is a rudimentary VPN software that merely alters browser-based internet traffic. It makes it simple to access a VPN server, encrypt all your web activity, and disguise your IP address and location.
Other operations on the device, such as downloading torrents, playing games, or using other apps, are unaffected since this plugin only functions on a browser. In addition, some VPN browser extensions feature capabilities that aid in preventing WebRTC breaches, obstructing malicious websites, preventing ad monitoring, and enabling quick access to a server optimized for streaming.
Types of Proxy Extensions
There are three types of proxy extensions:
-HTTPS Proxy: This is a secure encrypted version of the HTTP proxy that was discussed previously. DNS requests might or might not be routed via this type of proxy. Regularly check with the VPN provider for the confidentiality and safety of your connection.
This is the previously mentioned HTTP proxy in a safely encrypted format. This type of proxy may or may not proxy DNS requests. Always verify the security and privacy of your VPN connection with the provider.
-HTTP Proxy: An HTTP proxy can be employed to access an inaccessible site. Your confidentiality against your ISP is not assured since it does not offer encryption. You must always employ this type of proxy in conjunction with a VPN for confidentiality and safety reasons.
-SOCKS Proxy: This proxy, which is a comparatively recent protocol, enables users to transmit a broader assortment of information via  UDP or TCP. It serves as a proxy for encrypted communication. Such a proxy is not provided by VPN extensions (but, in theory, they can). This proxy form is commonly an intricate supplementary detail by VPNs that can be explicitly configured in Torrent clients and other external apps.
Are VPN extensions secure?
The plain answer is NO! In other words, the security of VPN browser extensions varies depending on the company you employ.
Standalone browser plugins unaffiliated with a reputable VPN service are frequently unsafe. Many of them are worthless and free unencrypted proxies. While offering you the wrong illusion of privacy and security, these might insert advertisements and steal your data.
Your surfing data will be gathered and sold to advertisers or third parties as part of the commercial model of free VPN browser extensions. A secure VPN browser extension is a program designed by a credible and well-respected VPN provider that doesn't maintain any logs.
Using a browser extension and the primary VPN client is the safest option. This will guarantee that you are taking advantage of the VPN's privacy and security.
Let's evaluate the most trustworthy and safe VPN browser extensions available.
Five reliable browser extensions
These are some of the best VPN browser extensions and work well with all major browsers. The top 5 VPN browser extensions are listed below:
1)Windscribe VPN- Windscribe provides a DNS proxy, a secure HTTPS proxy, and a WebRTC blocking tool.
2)ExpressVPN- Configuring a VPN connection is mandatory for this chrome extension. It features WebRTC obstructing features and facilitates web access throughout the entire Proxy server.
3) NordVPN- This proxy incorporates a blacklist of malicious domains for ad blocking along with WebRTC blocking functionality. Regrettably, this proxy is not encrypted and doesn't proxy DNS requests. As a consequence, we exclusively advocate employing it in conjunction with a VPN client.
4) Tunnelbear VPN- Due to security and privacy issues, this unencrypted HTTP proxy add-on requires the use of comprehensive VPN software.
5) PureVPN- This HTTP proxy allows PureVPN users to access additional streaming websites. This VPN plugin must be used in conjunction with the full VPN client to protect privacy and security, as it does not enable encryption or proxy DNS replies.
Inexpedient VPN extensions
The VPN insert that does not offer security and privacy is the most detrimental (Simple HTTP proxies and transparent proxies ). Nevertheless, the primary function of those extensions is to assist the user in circumventing geo-restrictions (to access unavailable websites), not for privacy.
Following VPN extensions are acknowledged to be unsafe and are to be avoided:
1)HolaVPN-  By linking users directly to other HolaVPN users, this add-on exposes them to many vulnerabilities and has been found to include viruses. Furthermore, it has been established that HolaVPN sells user bandwidth to its parent firm Luminati.
2)HotSpot Sheild- As harmful as HolaVPN is, this extension is not as dangerous. However, it obtains some data about users (including IP addresses) for marketing reasons. Therefore, it is not advised if you desire privacy.
3) Betternet- This no-cost browser add-on is equally controversial. It has been found monitoring people's Desktop computers and was heavily criticized for it. Furthermore, acquiring user information, such as IP addresses, is well recognized for advertising purposes.
Ending Note
In essence, VPN browser extensions are an enhancement that should be regarded as a different tool from the main VPN service.
VPN clients supply securely encrypted VPN connections with confidentiality, security, and geographical spoofing solutions. Proxy extensions offer a proxy service instead of a link to a VPN server.
Acknowledging the confidentiality levels offered by the browser extension for your VPN is fundamental. Therefore, always use the browser extension in conjunction with the full-fledged VPN app. High degrees of privacy protection will be ensured by doing this.