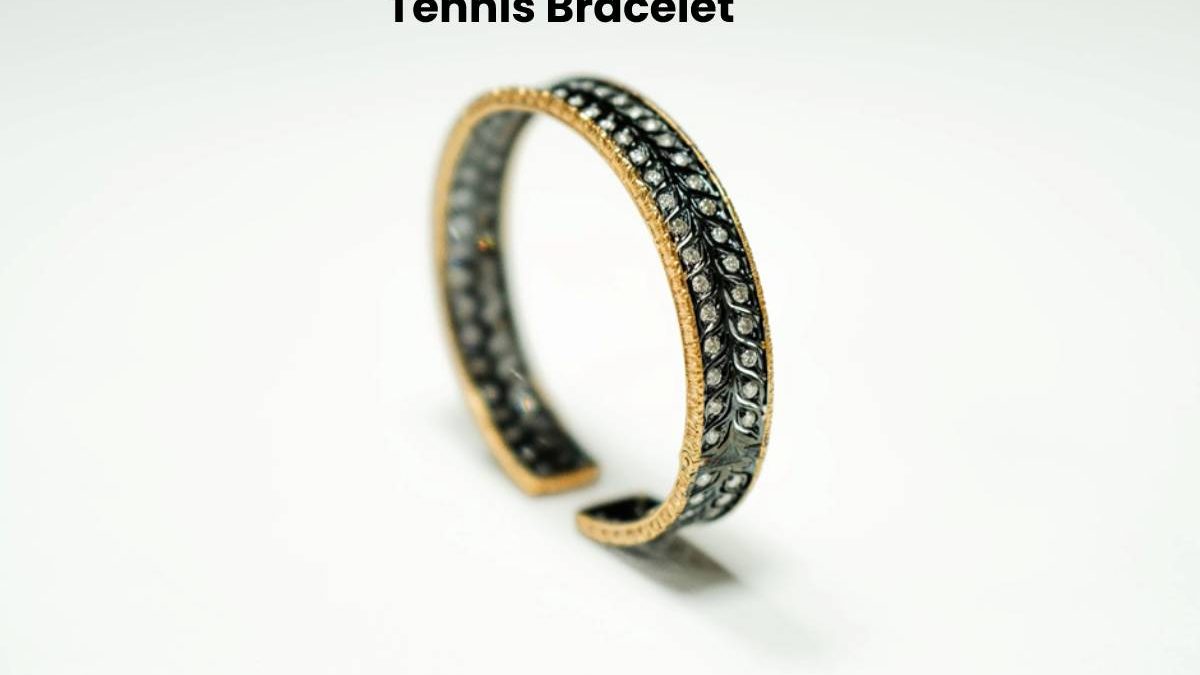 Jewelry has always been loved by people since the start of humanity and has a special place in the heart of women. Different forms of jewelry have existed since the start of time, ranging from rings, earrings, necklaces, etc. But the most prominent piece of jewelry that is adored by women to this day is a diamond bracelet.
Bracelets come in different shapes and sizes, but the one that has managed to spike and maintain its popularity has got to be the Tennis bracelet. Read this article till the end as we discuss all you need to know about Tennis Bracelets and why everyone wants them.
What Is a Tennis Bracelet?
A Diamond Tennis bracelet is an elegant piece of jewelry that is made out of a symmetrical line of diamonds and gemstones. These precious stones are held together by a delicate platinum or gold chain.
Many jewelers also resemble the tennis bracelet to the eternity bracelet but for the wrist. Typically, the chain of the bracelet is usually the same color, cut, and clarity to maintain that smooth and sleek look. However, you can also try different styles and designs and suit your diamond tennis bracelet according to your need and desire.
If you want your tennis bracelet to stand out and look the best, you can try placing the gemstones on a strip or chain of white gold. This magical combination looks heavenly and feels like the diamonds are floating on the wrist.
Why Are They Called Tennis Bracelets?
Tennis Bracelets were first recognized in the 1920s and were known as diamond line bracelets. Even though they were quite popular at that time, the major spike in popularity came due to an incident that occurred in the 1980s. This was also the time when the diamond line bracelet got its name the diamond tennis bracelet.
If you follow tennis closely, you might know about the US Open, which is a tennis championship followed by a massive audience. In 1987 during the US Open, tennis legend Chris Evert was in the middle of a match against Wendy Williams when she reported that her diamond line bracelet had gone missing.
Due to this alarming situation, the tennis match was halted so that Chris Evert could find her bracelet. The match was being broadcasted on live TV, and thousands of spectators witnessed this spectacular piece of history. She eventually found her bracelet, also known as her lucky charm, and the match resumed.
Evert's tennis bracelet was known as her lucky charm as she used to wear it everywhere, including the tennis court, and was the number one tennis player at that time. Even though her bracelet was known as the tennis bracelet before this incident as she was seen wearing it, the term "Tennis Bracelet" only shot up in popularity after this incident.
This term became so popular that it has completely replaced the bracelet's original name.
How To Wear a Tennis Bracelets
Since tennis bracelets are becoming so popular all around the world, many people are starting to buy them. Some people even have questions regarding the usage of tennis bracelets. New adapters of these bracelets want to know how to wear them and flaunt their beauty.
There are quite a few ways to wear this intricate piece of jewelry. Due to their versatility and style, you can also pair them with different accessories to make your bracelet pop. Here we have listed some of the ways you can wear your tennis bracelet.
Embrace Color
Even though tennis bracelets are usually designed to look elegant and go with the flow, if you like your wrist to pop and stand out in a crowd, you can opt for flashier designs like black diamond tennis bracelet or pink diamond tennis bracelet. 
An example of a flashy design is that you can choose to pair your strip of white diamonds with pink or trendy black diamonds in between to give them a pop of color. This variety of colors can go with different outfits and look really executive and classy. 
Pair it with Pearls
If you think your wrist looks empty even after wearing a tennis bracelet, you can pair your bracelet with a band of pearls around your wrist, as they provide a refined look when worn together.
Layer With a Watch
Even though watches are enough to make your wrist look full and stylish, still, if you wish to layer your wrist with accessories, you can opt for a classy diamond tennis bracelet, as they look executive and graceful together.
If you want to make sure that your combo looks elegant, you can try and pair your diamond tennis bracelet with a watch that is equipped with a diamond bezel or ring.
Couple with Diamond Rings
Don't want your wrist to look too crowded but still want that extra pop of elegance? Go for a sophisticated diamond ring and flaunt your beauty.
Wear Alone
If you don't have any accessories available to pair, don't worry, and just wear your diamond tennis bracelet, as it is enough to make a statement and stand out in a room.
Most celebrities wear diamond tennis bracelets alone since it has a personality of their own and has a distinct look.
Where To Get the Best Tennis Bracelets?
If you are also tempted by diamond tennis bracelets and want to buy one, you can visit the ItsHot website and get great deals on a variety of good tennis bracelets. You can either choose a bracelet from their shop or customize an entirely distinct diamond tennis bracelet according to your needs. 
Conclusion
This was a brief article on diamond tennis bracelets, which caused a stir in the jewelry industry a few decades ago and has managed to maintain their fame thanks to their timeless and elegant design. We have also covered a few ways in which you can wear these beautiful pieces of art.
If you are also interested in buying diamond tennis bracelets, you can visit the ItsHot website and indulge in their wide variety of intricate pieces of jewelry.