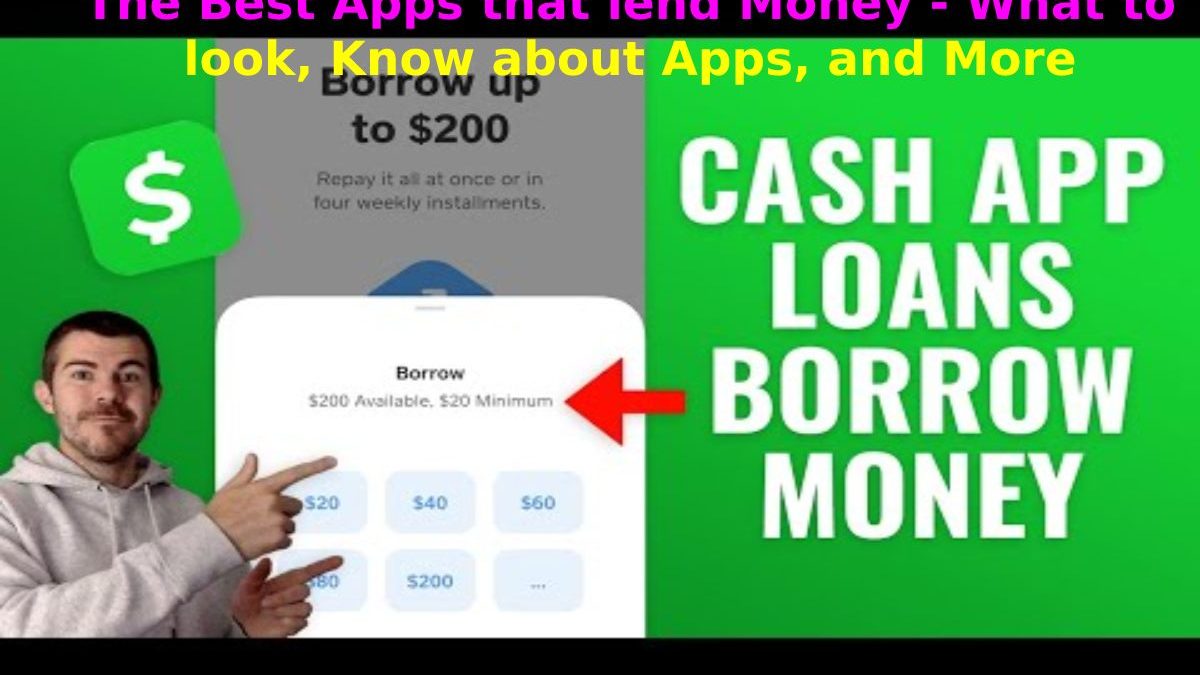 Apps that lend Money – Have you run out of cash before your next paycheck? Then, it might be worth knowing a little about the best Apps that lend money and their features. Here we bring you the best money lending apps to help you find one with the convenience and flexibility to get much-needed funds.
What to look for in Apps that lend money?
Low rates or commissions, range of amounts and terms, the possibility of building a credit history, and high interaction with banking tools are characteristics you should look for in the best applications that lend money.
Other less essential features are online support, overdraft protection, additional security, and reliability.
The Play Store Support Center does not allow " applications that expose users to deceptive financial services " and requires all organizations that develop applications for personal loans to disclose information in the App's metadata such as:
Rate annual percentage rate APR equivalent maximum.
Minimum and maximum periods allowed for reimbursement.
An example that represents the total cost of the loan.
And it does not allow Apps that promote personal loans with full repayment in 60 days or less from the settlement date.
The most significant advantage of these apps lending money has immediate cash to cover an unexpected bill or expense before the next paycheck arrives.
What should you know about apps that lend money?
First of all, Apps that lend money are an additional alternative to payday loans, credit cards, and bank loans; that allows you to obtain small personal loans.
With most of them, you will not be able, for example, to obtain a mortgage, an educational loan, or a credit for the purchase of a vehicle, or at least it is not the most advisable.
However, before you borrow money from an application, you must compare interest rates, fees or commissions, and terms; estimate what you can afford.
Instead, try negotiating with lenders or the utility companies themselves for a longer-term or lower interest rate and jointly negotiate a new payment plan without affecting your credit score.
Best for Low Fees: Earnin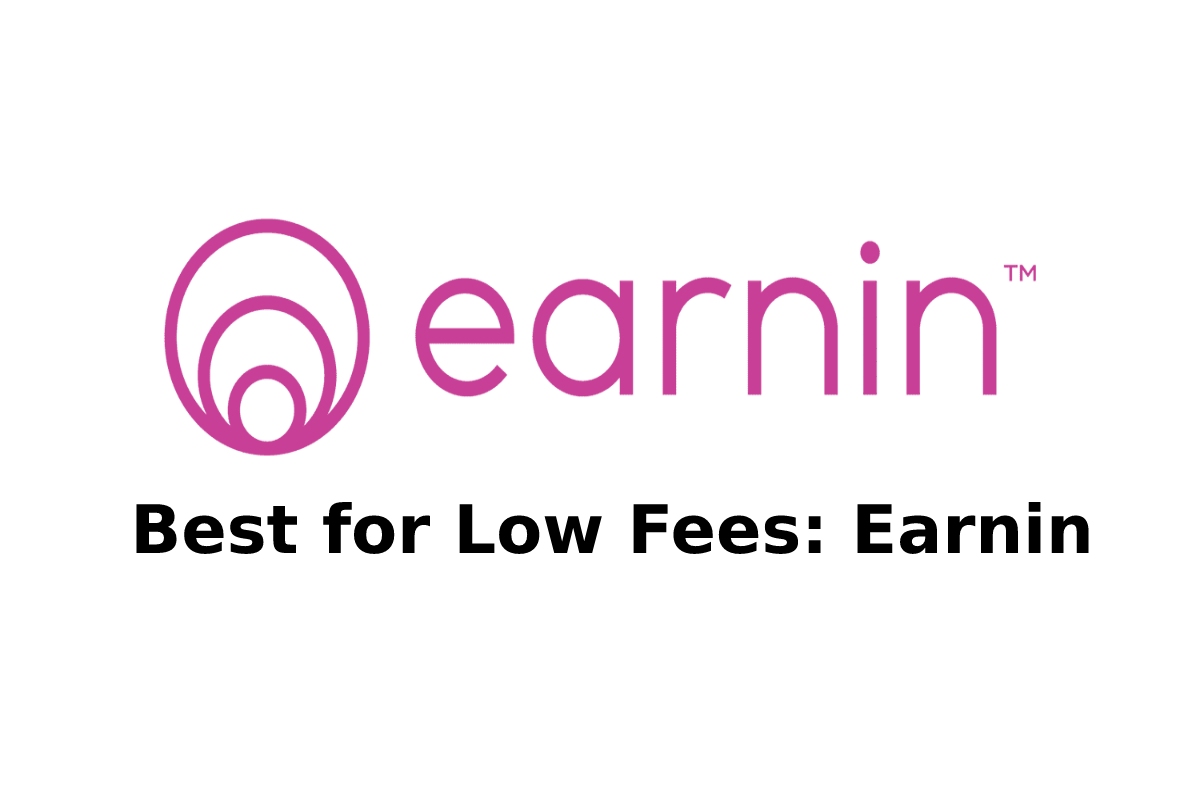 Earnin: the App that lends money with the lowest rates
When you borrow money over the Earnin App, you won't charge interest or fees for advances against your paycheck.
Instead, Earnin App asks its customers for an optional tip in an amount that, as returning customers, they deem appropriate. Be clear that you do not have to tip to use the App.
Eligibility Requirements
To use Earnin services, you must assume a consistent payment schedule: weekly, bi-weekly, monthly or semi-annually. In addition, you must channel more than 50% of your paycheck by sending it to a single checking account with a direct deposit from your employer each pay period. And you must have a stable or formal job. Failing that, work in the same place every day or use electronic timesheets (app tracker ) to control your actual hours worked.
Other features of Earnin
Earnin has the " Lightning Speed " option to immediately obtain the loan's funds. However, Earnin claims that you will typically receive your money within one or two business days without the Lightning Speed feature.
As for overdraft protection, if you sign up for Balance Shield alerts, Earnin will notify you when your bank balance reaches a lower limit, which can help you avoid overdraft fees.
Best for Small Loans: Dave
Dave: the best App for small personal loans.
If you want extra cash to cover a payment before your next payday.
Eligibility Requirements
We include Dave among the best apps that lend money because you will not require verification of your credit history to access the application.
But you must have a formal or stable paycheck that is usually up with direct deposit into a checking account, and you must show that you have enough money in that account to pay the advance once you receive your next paycheck.
Other features of Dave
With Dave App, you can choose between two financing options: one standard and one express.
The standard funding includes your monthly membership fee by default, except that it takes up to three(3) business days to receive the money into the account.
Now, you can obtain the funds the same day of the request through the "express option," with an additional cost (not specified by the App).
On the other hand, you can activate low balance alerts when the money in your checking account is running low. The option also allows you to notice when you have an outstanding bill.
Best for Building Credit: MoneyLion
MoneyLion: ideal to build your credit history
Unlike other applications that lend money on our list, MoneyLion you an opportunity to build or improve your credit history.
When you get a MoneyLion credit-builder loan, MoneyLion reports your payments (timely or not) to the three major credit interventions in the United States (Equifax, Experian, and TransUnion). Therefore, if you pay the loan on time, as agreed, you can establish a strong credit history with consistent and timely payments, gaining ground for larger loans.
Eligibility Requirements
MoneyLion does not form your credit score to determine eligibility for its loans. Instead, it will link the primary checking account to your paychecks, and the company will review account activity to decide if you qualify.
Meanwhile, MoneyLion loan interest rates range from competitive to high. But you can pay off the loan at any time without paying a prepayment penalty.
Other Features of Money Lion
Credit builder loans are available in amounts up to a maximum of $1,000. MoneyLion claims that you can receive all the money right away, depending on your finances.
Suppose you don't succeed for the entire loan amount upfront. In that case, MoneyLion will give you a portion of the loan and deposit the rest of the money into an interest-bearing account, which you'll receive after you pay off the initial loan.
Best for Banking Access: Branch
Branch: the best compatibility with banking services
Branch Pay App allows you to request cash advances for hours you have already worked and enables you to receive money, transfer funds between accounts, and pay bills through their App.
Eligibility Requirements
The amount of money you can demand a cash advance based on two essential aspects. First is your bank account's direct deposit history, and second. How much you spend compared to what you earn, your ability to pay. One downside is that you must have at least two months of straight deposits from the same employer to get cash advances through Branch Pay.
When you first start by the App, Branch clarifies that your cash advance limit will be low.  And as you use the App over time and pay your advances on time, the limit may increase.
Other Branch Pay App Features
With this application that lends money, you can set up automatic payment by linking your Branch debit card or the current account that they give you to your regular checking account.
If you don't have enough money in Branch Wallet to cover a bill, the App won't debit the payment, and you won't charge overdraft fees.
Best to help you track your finances: Brigit
Brigit: App that lends money and allows you to control finances
Brigit App can front you between $80 and $250, but you'll have to pay $9.99 a month for their Brigit Plus plan to qualify for "instant transfers" and other features.
The application, manageable on Android and iOS devices, stands out for its innovative « Brigit Score » model and budget control tools ( finances track ) that help track your expenses.
The "Brigit score" ranges from 0 to 100 points and considers three metrics of financial well-being:
bank statement
spending behaviour
Profit or income profile.
Eligibility Requirements
Brigit involves you to have at least three frequent deposits from the same employer to qualify. The App also requires that these deposits be above the loan you aspire to.
Other features of Brigit
Although the company claims that it works with more than 6,000 banks and credit unions. It is not an assurance that it will work with your preferred banks. For example, the company notes that it does not support Chime Bank, Capital One, or Net Spend.
Brigit will analyze your checking account spending habits to predict if balances will be below and if you're at risk of overdrafts.
Its « Brigit Auto Advances » feature will transfer money to your bank account automatically to prevent an overdraft from occurring.
Also Read: Beauty Dictionary lips