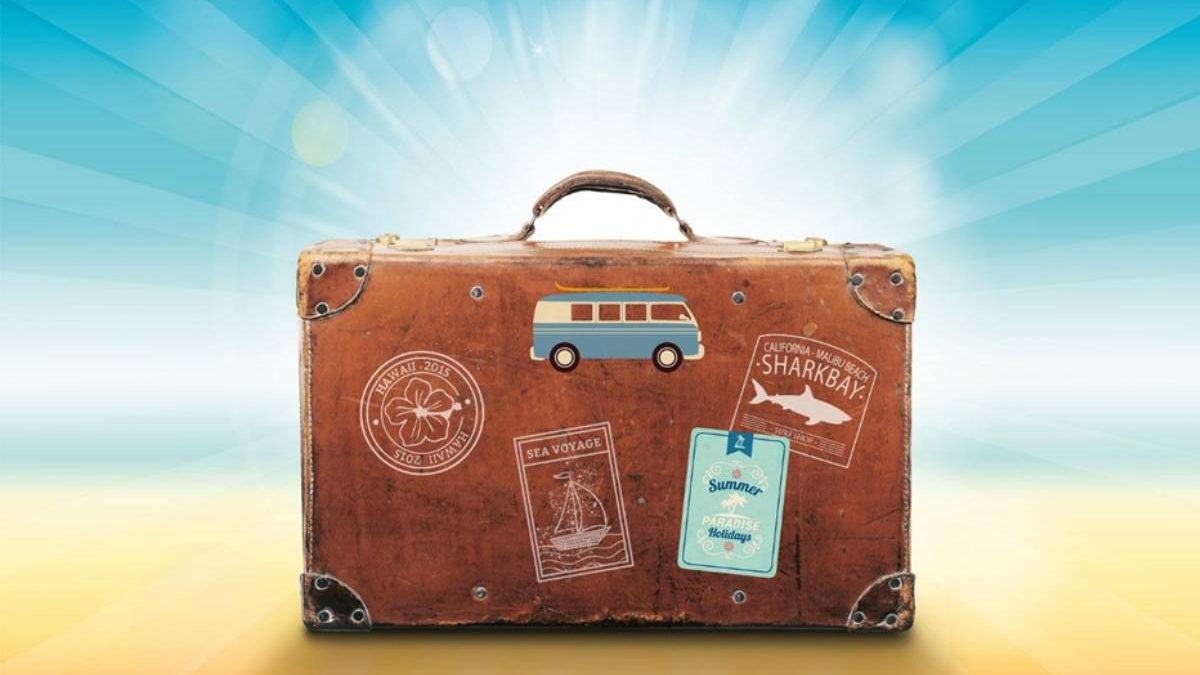 The season feels great to take some time off the daily grind and go on a refreshing vacation to one of Americans' all-time favorite destinations: Pigeon Forge.
Situated in Eastern Tennessee, this wonderful mountain town has loads of entertainment and fun learning to amaze people of all ages and interests. If you're headed there for the first time, here are a few helpful tips to ensure you have a blast!
Choose the weather that suits you
For a smooth vacation that suits your tastes and schedule, it is important to pick the right weather. After all, Pigeon Forge experiences all seasons, and each has something unique to offer.
If you are a daytime traveler and wish to snap sun-basked pictures of all the tourist attractions, summer is the best time to go. With relatively mild temperatures of 80 to 86 °F and light showers in between, you can let off some steam doing river rafting, hiking, or shopping during the day. We recommend commuting between the 10 am to 7 pm time slot to avoid the worst rush hours and maximize your time under the sun.
But winters here are not dreary either. The nightlife during this season is beyond amazing, with dazzling lights embellishing every nook and cranny of the streets. The preparation for the annual Winterfest is an extravagant sight and keeps you fully entertained from November to February. Add delicious Appalachian cuisines, skiing, Christmas-themed rides, and exciting shows in Pigeon Forge TN, to make winter a beautiful time to visit. Be sure to book tickets to Christmas at Dolly Parton's Stampede for a fun-filled adventure during your vacation. The show is an extravaganza of thrilling horse-riding stunts, musical productions, and phenomenal special effects.
Traverse the Smokies
If you're seeking a dash of outdoorsy adventure in your trip, look no further than the glorious Smoky Mountains.
You'll find plenty of exhilarating fun at the Great Smoky Mountain National Park. Camping in one of the beautiful and quaint cabins that offer a scenic view of the Smoky Mountains is an excellent choice. You can also huddle up around a campfire with friends and family and opt for more adrenaline-pumping bonding during river rafting, hiking, and zip lining.
The Smokies' proximity to several rivers, such as the Pigeon River and Litter River, makes it a relaxing picnic spot and a home to impressive biodiversity. You can spot bears, white-tailed deer, coyotes, elks, and many indigenous and migratory birds. All these make for some outstanding sightseeing, vlogging, and photography.
Get edutainment at the museums.
As much as there is to satiate your appetite for adventure and thrill in Pigeon Forge, there are also plenty of exciting learning opportunities.
Are you a true crime enthusiast? If yes, then the Alcatraz Crime Museum will blow you away. With criminal history documented and displayed at the museum, you'll witness real-life artifacts associated with some of the most notorious crimes and criminals in American history. It houses some macabre items of the nation's famous serial killers, like Ted Bundy's Volkswagen Bug and John Wayne Gacy's Paintbox.
The Hollywood Wax Museum is also a tourist hotspot. It showcases splendidly crafted wax mannequins of beloved celebrities such as Tom Hanks, Dolly Parton, Marilyn Monroe, and Michael Jackson, to name a few. From singers, actors, musicians, and directors, the wax museum is an ode to some of the most influential figures in the Music and Art industry.
Let your hair down at Dollywood
Jointly owned by and named after famous country singer Dolly Parton, Dollywood is a rendezvous like no other and one of the main reasons for Pigeon Forge's annual 10 million tourists.
At Dollywood, over 50 awesome rides and attractions await you. The Lightning Rod, for example, is the world's fastest wooden roller coaster, boasting an astonishing speed of 72mph.
However, if a nice cool splash is what you are looking for, we recommend a visit to Dollywood Splash Country to beat the heat. Situated very close to Dollywood, this place is brimming with various water park slides to steal your breath away.
 Pack all the travel essentials
Packing is no easy feat, and that is why you must make a comprehensive checklist beforehand. This includes all the essential items you'll need for hiking and camping expeditions and extra camera storage to preserve all the fun moments. Pack light so you can have space to take souvenirs back home. Trust us, the shopping malls and marketplace are a sight for sore eyes, and you won't be able to resist their allure.
Keeping a map handy is also a wise decision as Pigeon Forge, while a relatively small tourist destination, can be difficult to navigate, relying on street names for a newbie. Thankfully, the traffic lights are numbered, so you can easily remember important locations and relay these to your cab driver.
At the airport and any other shop nearby, pick up a map to pick the best routes and visit nearby places together to save on commuting costs. These places also offer amazing discount coupons and brochures guiding you well about the activities you can enjoy at the various tourist attractions.
Conclusion
From Dollywood and the Smokies to museums and festivals, you've got a great opportunity to create beautiful memories and brag about the awe-inspiring adventure this place will whisk you away to. Don't miss it!