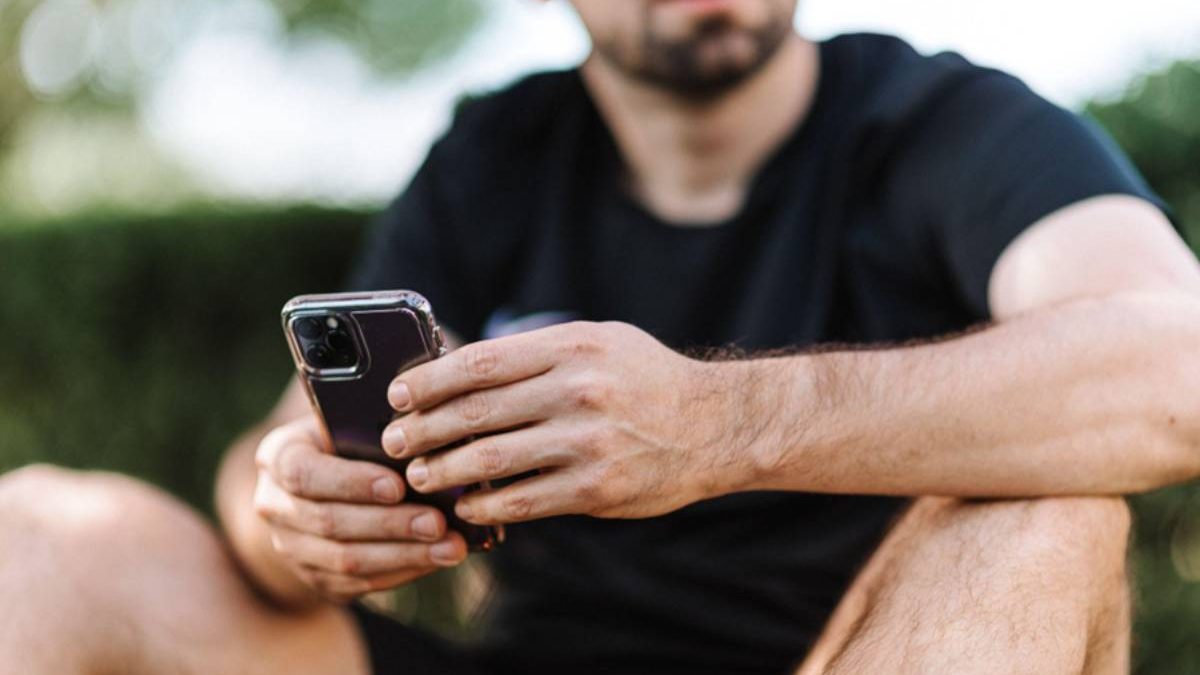 If you're an avid reader, the advent of pdf books will be a blessing. Websites that offer no-charge downloadable pdf books like PDF Drive are a gift from above. You get to lug around your favorite books wherever you go without feeling burdened by the weight of the volumes. But reading a pdf book isn't the same as reading a printed book. These days, more books are published in PDF format instead of traditional paper books. It is especially true for academic or technical books with tables, figures, graphs, and mathematical formulas. If you own an iPad or iPhone that doesn't support native PDF viewing, this article explains how you can read those pdf books on your iOS device.
Portable Document Format
PDF is a file format that allows you to create a copy of a document in a portable method, meaning you can take it with you and view it on different computers or devices. You can create PDFs from almost any device. PDFs are handy when distributing academic or technical papers or reports. Many academic journals and publications are in PDF format. Many scientific articles, conference presentations, and research papers are available online in PDF format. A digital book is less expensive to produce, easier to share, and more environmentally friendly than physical books.
PDF is a standardized file format applicable to various document types, printed and digital, including journals, textbooks, brochures, business cards, and forms. A PDF file can be viewed, printed, and archived unchanged regardless of computer software, operating system, or printer. Many online articles, magazines, journals, and books are published in PDF format. A PDF file is a static representation of a document compiled.
Importance of PDF Books
Reading a regular book is often a slow experience, and we often get interrupted by things like loud neighbors, crying children, and the need to use the bathroom. The PDF format allows the author to present material clearly and concisely, making it easy to understand and reference. The beauty of PDF books is that you can read them anytime, anywhere, without an internet source. PDfs are accessible on computers, laptops, tablets, and smartphones without an internet connection. Thousands of academic and non-fiction books are available in PDF format. You can find books on almost any subject matter. Subjects like history, biology, philosophy, psychology, and science are in PDF format. PDFs make reading books a breeze. You can also select font size, typeface, and reading mode. It offers an interactive reading experience. You can click on links and images to navigate between chapters and sections. You can zoom in and out to view figures and images in greater detail. You can also create notes while reading the book.
Can I Read PDF Books on an iPad or iPhone?
The quick answer is yes. But you must ensure that the book is DRM-free. If the book has copyright protection, it won't be readable on your iPad or iPhone. Apple has a built-in PDF reader app on iOS devices. You can read all your PDF books on your device. PDF books are accessible on iOS devices as it is a versatile file formats that you can apply to various reading materials. It has a small file size which makes it suitable for any device. Read and obtain your favorite books in PDF using PDF Drive!
Where To Obtain Free PDF Books?
Luckily, many websites offer no-charge downloadable pdf books. The best place to obtain free downloadable pdf books is PDF Drive. The site is safe and secure to access. It is browser-based and accessible in various countries across the globe. It has millions of reading materials, from the classics to the latest book titles. You can also obtain textbooks, journals, novels, and more. PDF Drive is the best to hone your reading skills and improve your writing skills, as the platform welcomes aspiring writers. Account creation is optional with PDF Drive, but only with an account uploading and sharing original works on the site is possible.
Tips for Reading PDF Books
Reading PDF books are better than printed books in various ways. Due to it, millions of individuals across the globe have shifted to digital reading. You can use the following tips to make reading books more enjoyable pdfforge.
Use a comfortable posture while reading books. You can prop your device with a stand or use a hand-free reading device. It's essential to be in a posture you are comfortable as digital books aim to provide a comfortable reading experience for individuals of any age.
Select a large font size and typeface. You can also use an app that lets you change the color of the text to make it easier on the eyes. Applying a bigger font size and typeface will allow you to read PDF books comfortably.
Use the built-in PDF reader app. It offers more features than third-party reader apps. It will save you space and keep your device safe from malware and viruses on the internet.
Organize your books by storing them in a folder. With a folder on your device, you can locate the book titles you prefer to read within a few clicks. Select the reading speed and increase the speed as you progress with the book.
Final Words
The advent of pdf books is a double-edged sword. It's good because you can read your favorite books without the burden of carrying heavy books. But you also have to put up with the fact that you can't highlight or mark the pages. You can't write in the margins or add sticky notes, but you can still enjoy reading your favorite books. You need to make a few adjustments. Reading pdf books is a convenient way to read books whenever and wherever you want. You can download the PDF and start reading it immediately. But reading a pdf book isn't the same as reading a printed book. If you own an iPad or iPhone, you can use it to read PDF books on the go. Download your favorite books in PDF using PDF Drive!