Top 15 Python Development Companies You Should Know
New Yorkers Blog, 2 months ago
0
10 min

read
193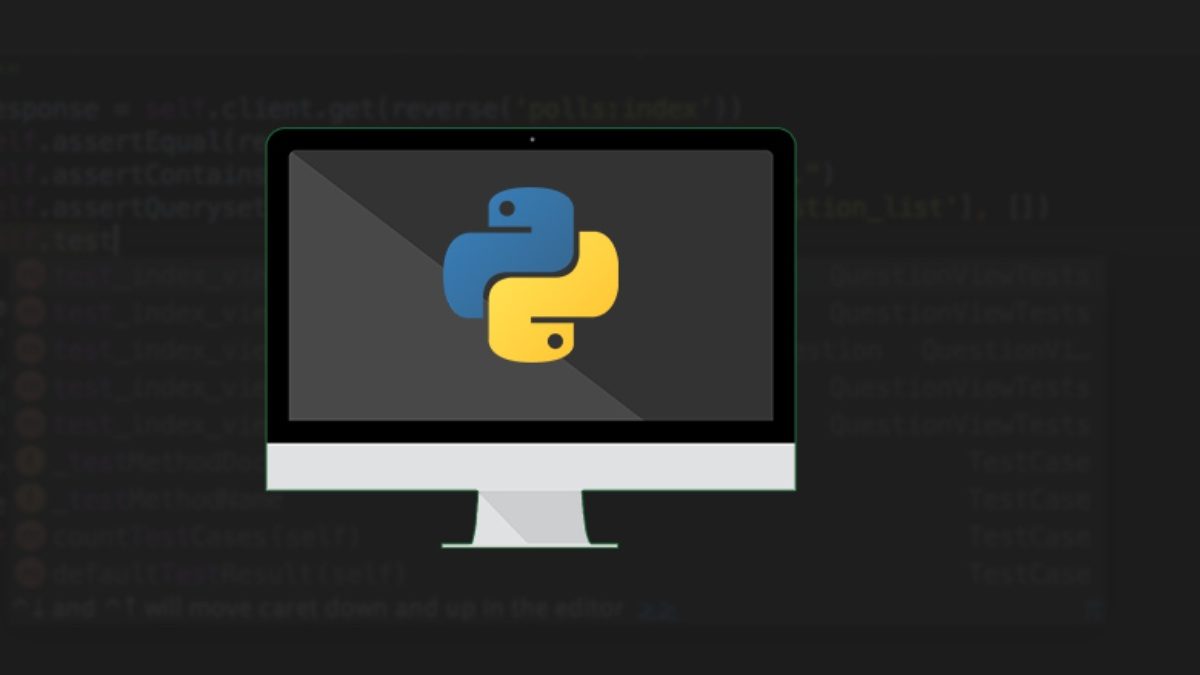 Introduction
It is getting increasingly harder to choose your perfect python programming company from the huge array that is now available in the IT sector. There are a variety of factors to take into account while looking for the top Python development firms, including cost, prior expertise, industry emphasis, and others. With so much information at their disposal, company owners may easily get distracted in the analysis and spend a lot of time and money on the research.
This article provides a thorough analysis of the best Python development firms, including information on their case studies, target markets, prices, and other factors to help with the process.
What are the Python Development Companies?
Every firm nowadays is establishing a presence in the digital sector, and to progressively take part in digitization, companies must select a versatile and affordable programming language for their product development. Python is one language that satisfies all of these criteria well. Python has emerged as the #1 option among developers and leading businesses for creating dynamic web apps, data science applications, AI & machine learning projects, and next-generation digital products.
The need for Python development companies is really high. A Python development company may help your organization in a variety of ways. Python development firms may help your organization save time and money by automating operations, boosting productivity, and offering a flexible platform for developing apps.
What do Python Development Companies do?
When you hire a Python development company, the Python developer does the job for you. Python developers usually create platforms or write logic on the server side. They are often in charge of deploying apps and collaborating with the design and development teams to create websites and applications that are user-friendly. By integrating their work with the Python application, Python programmers assist Front-End programmers as well. Python may be used to quickly and saleably develop web apps. An organization that specializes in Python programming may create any sort of application for you, from ERP software to B2C web apps.
Top 15 Python Development Companies
The top Python development companies in India with professional service offerings are listed below.
BoTree Technologies
BioTree Technologies is a top Python web development company with over ten years of expertise in creating high-quality websites and mobile applications for different businesses. With a clientele from ten different countries, the company employs more than 30 top-notch Python engineers. It offers a range of services. It is a leading Python web app development firm that offers Web Development, Machine Learning (ML) & Artificial Intelligence Solutions, Mobile Apps, Game Development, RPA services, Custom Applications, Chatbot Applications, CMS Application Development, and Whole Django Web & App Development.
PixelCrayons
PixelCrayons, a well-known Python business, creates Python web applications using tools like Django, Pyramid, Flask, etc. With its cutting-edge software and app development services, PixelCrayons is consistently able to match the demands of small businesses and startups situated all over the world. They have a group of over 100 Python specialists that have worked with customers all across the world. It has served more than 6800 consumers from more than 38 countries since its foundation in the year 2004. According to the needs of the project, the firm offers a variety of engagement models, a dedicated full-time software development team, and 99% on-time product delivery.
Netguru
Netguru is one of the finest Python programming firms in India and the globe as a whole. It has helped some Fortune 500 firms, world-class brands, businesses, and the quickest-growing startups. The tech business offers digital innovation or Python web development services to numerous customers across the world. The Python development company has produced more than 500 products over the past ten years and only concentrates on bringing digital innovation to businesses. Because of its reputation and reliable partners spread over over 20 countries, Netguru has maintained a superb and extraordinary position in the industry.
Django Stars
The first thing that may have sprung to mind when you saw the term "Django Stars" is that this development business specializes in Django web development. This, however, is not exactly the case. With over a decade of experience in the software development and digital transformation industries, Django Stars is one of the most reputable and well-known Python-based development companies. In terms of software development and digital transformation, it has more than ten years of expertise. For the creation of mobile and online apps, blockchain and cryptocurrency, data science, and UI/UX Design, Django Stars offers Python programming services. Django Stars is an excellent option for web app development because of its strong team of Python and Django developers with more than ten years of combined expertise.
Mindfire Solutions
With more than 20 years of experience in the web development industry, Mindfire Solutions is a premier Python development firm. Around 500 clients from all over the world have already benefited from its professional Python services. Many Mindfire Solutions' clientele have been with the business since the beginning, and it has a broad range of technological capabilities. Java, NET/ASP, PHP, Ruby on Rails, and other mobile and web app development technologies are among the areas of expertise of Mindfire Solutions. If you require a mix of these services for a project for your business, Mindfire Solutions is the company to contact.
STX Next
They are among the biggest Python software companies in Europe. STX Next, a top Python development firm with headquarters in Poland, regularly achieves the highest ratings on Clutch. The Python development company has more than 200 employees and has been in business for more than 15 years. Customers from various sectors may get full-stack web development and cross-platform mobile app solutions from them. STX has a significant amount of experience developing mobile and online applications as well as AI. Its clientele is international and includes people from Canada, Australia, South Africa, Western Europe, Scandinavia, and the Middle East.
Iflexion
Iflexion, a firm with over 20 years of expertise in streamlining corporate procedures and offering Python solutions, is a necessary addition to any list of the Best Python web development companies. It has an astounding staff of 850 specialists that have completed projects of various sizes and forms for customers all around the world. To startups, corporations, and even small companies, they offer full-service bespoke software development and Python application development.
Selleo
Selleo, a leading Python programming company in India, has completed more than 150 projects successfully in a number of nations, including the United States, the United Kingdom, Europe, Australia, Canada, etc. For a wide range of sectors, including the automotive, industrial, healthcare, information technology, and others, they have developed Python applications. A complete full-stack software development service as well as other specialized talents, are also offered by its in-house group of highly trained developers, who can meet the specific needs of every project.
Caktus Group
Caktus Group, with its staff of highly qualified engineers, is, without a doubt, one of the most professional Python programming firms in India. Caktus Group has worked with some of the most well-known companies in many sectors. The main objective of Caktus Group, which has worked with more than 100 customers, is to promote social change in order to make the world a better place. Their clients include non-profit organizations, institutions of higher education, and civic groups. The Python firm has specialists in high-end technologies, including RapidSMS, RapidPro, and Django web development.
10Clouds
Since its founding in 2009, 10Clouds has provided services to more than 90 clients all around the world and is renowned for its high-quality goods and transparent delivery. They offer comprehensive Python programming services for various industries, including blockchain, fintech, edtech, and medical technology. They take on difficult undertakings and are always coming up with new ideas, which inspires them to perform to their greatest ability. 10Clouds is still expanding and has produced a number of intriguing projects throughout the years.
ValueCoders
ValudeCoders has a strong history in the business and is one of the most well-known and top Python app development firms. They are a business with an ISO 9001:2008 certification that is entirely dedicated to producing high-quality products for customers across various sectors. They have Python engineers that are professionals in software outsourcing, artificial intelligence, machine learning, and the creation of online and mobile applications. Moreover, ValueCoders provides services for enterprise applications, Python web app development, AI & machine learning, migration, support & maintenance, and ERP.
MerixStudio
MerixStudio constantly comes up in the results when you search for "which firm utilizes Python." Delivering top-notch, high-performance online applications and cross-platform mobile apps is the main area of competence for Merixstudio. Depending on the demands of its customers, it may help them with the entire product development process or seamlessly add professionals to their existing internal engineering team. They have specialized knowledge of creating Python programs, cross-platform apps, and web applications. Along with offering full-service project management, quality control, and product design services, the organization also offers complete assistance throughout the duration of the project.
Fusion Informatics
Having been in operation for 20 years, Fusion Informatics is an ISO 9001:2015, ISO 27001:2013 Certified & Quality Mark Award Winning Company. Fusion Informatics is currently one of the leading Python web development firms in the globe because of its extensive expertise in creating dependable software solutions and offering outsourced services. They have collaborated with Fortune 500 businesses in the US, Australia,  the UK, Europe, India, and several other nations. With a lot of practical expertise, it has assembled a brilliant team of software engineers and web developers.
Unified InfoTech
An award-winning Python programming firm, Unified Infotech collaborates as its end-to-end solution partner for web apps, customized software, and mobile apps with innovative startups, SMEs, and multinational corporations. Some of the world's quickest-growing companies and businesses have benefited from its services. Unified Infotech assists its clients in accelerating their company efficiency in a short amount of time by combining a design-thinking approach, clever planning, and the most recent technology. By providing experienced Python programming services, Unified InfoTech, a company with a staff of over 70 technical specialists, helps businesses of all sizes and shapes run more efficiently.
Peerbits
Peerbits is a leading Python programming business with a solid background in Django and Python web development. Since 2011, Peerbits has been a worldwide software engineering company that continually provides large companies and startups with next-generation technology and digitalization. It offers Python solutions for commercial applications, content management systems, e-commerce, machine learning, web apps, and the Internet of Things. It collaborates with large corporations and startups to provide digital transformation, automation, and innovation for business convenience and profitability.
How Can I Start a Career in Top Python Development Companies?
Your quest to become a Python developer is incomplete even when you have honed your abilities and created an outstanding résumé and portfolio. These are the best tips to use to improve your chances of landing high-paying employment jobs in the tech sector:
You should study Python articles and books, continue with Python tutorials, enroll in Python courses from sites like KnowledgeHut, or go to a Python boot camp if you're interested in getting started in this profession.
Join a community of Python developers because they provide members with job boards, blogs, and discussion forums to help them progress.
Having a robust portfolio of your projects is among the finest ways to demonstrate your work skills to tech employers. Some websites on the internet have relevant Python project ideas.
A qualified résumé is required to apply for the majority of Python jobs. It conveys to the recruiter that you are the ideal candidate for the position if it is written effectively.
Researching the top IT businesses that employ Python developers and the anticipated Python developer entry-level pay can help you do this so you can apply straight to their job openings.
Conclusion
So those were the top 15 Python development companies that can provide you with first-rate Python development services to take your company to a new level.
There are many prospects for Python developers, and after you earn your certification, the future is promising as it opens up new business options in the technological sector. To become a proficient Python developer, everyone who wishes to do so must take the proper steps. Your career as a python developer can flourish with the aid of top programming certifications from reputed institutions.
Related posts