What are a Passenger's Rights After a Taxi Accident?
New Yorkers Blog, 5 months ago
0
4 min

read
138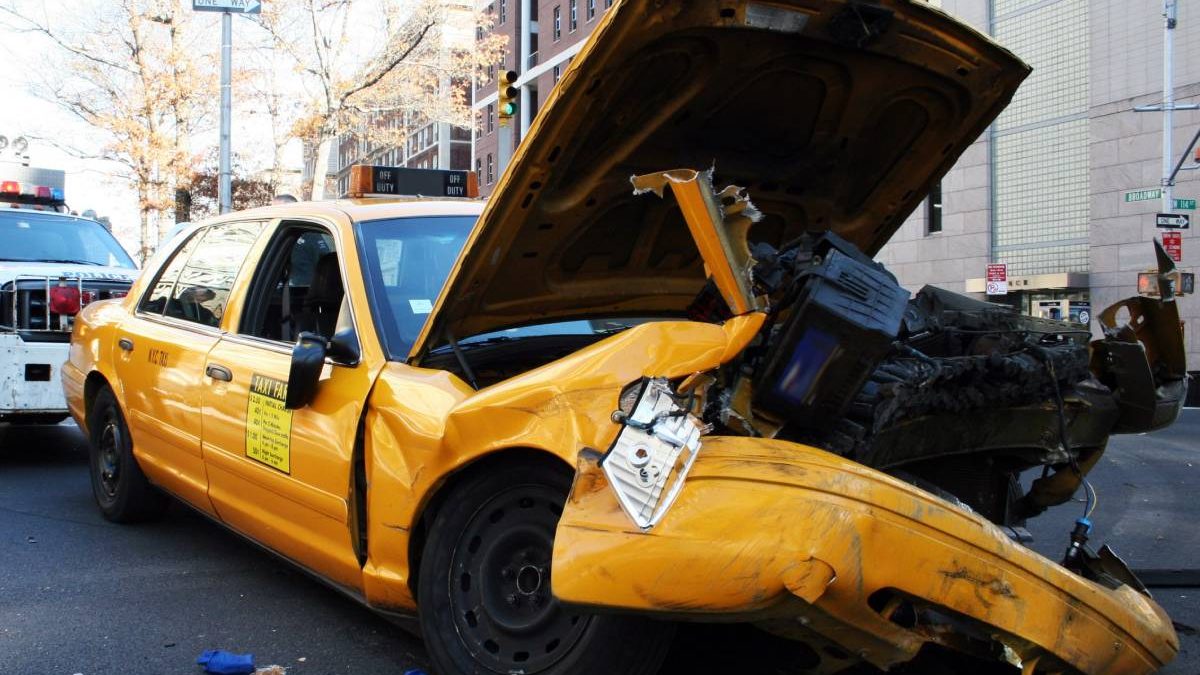 Taxi (cab) drivers, like all other motorists, must drive carefully and cautiously to avoid injuring their passengers, other drivers, pedestrians, cyclists, or any other road user. Unfortunately, if cab drivers are driving while distracted, intoxicated, or negligently, they could cause fatal taxi accidents. If you were injured in a crash involving a cab, you may be eligible to receive compensation for the losses you have suffered from the crash. It's important to keep track of the details as soon as possible. You need to know how the accident happened and who was at fault, then you will be able to build a strong case.
Who is liable in a vehicle collision involving a Cab?
According to the car accident lawyers at Douglas & London in New York City, it may be challenging to determine the liable party in a collision, especially if multiple motorists are involved. In such situations, you will need to retain an experienced legal expert who can help you identify all the possible sources of compensation. Cab drivers usually work for companies, Therefore, if the driver is involved in a vehicle collision, then the company that hired the driver may be held liable for all the damages that were caused by the crash. However, if another motorist causes the vehicle crash, then he or she may be held responsible for all the losses you have incurred. In addition, if both parties did negligent actions which caused the crash, then both parties may share liability for the vehicle crash.
What can I do if I sustained injuries as a passenger in a cab?
If you sustained injuries as a passenger, you could first turn to your no-fault insurance or the driver's no-fault insurance policy for compensation. However, if you got severely injured in the collision, then the driver's no-fault insurance policy may not be sufficient to cover your losses. In that case, you can seek further monetary compensation through the Cab company's liability insurance policy, the other motorist's policy, or even both. You deserve financial compensation, so it is important to look into these details when you are making your legal claim.
What can I do after being hurt in a cab collision?
If you have been involved in a vehicle crash, you should notify your personal auto insurance company and the cab company that you got hurt from the collision. It may get tedious to reach out to all these people, but it is important to keep track of these details. These companies will be some of the first you will need to reach out to when creating your claim. In addition to reaching out, you should.
Call 911
If no one at the scene has reported the collision, you should do so immediately. Waiting will only hinder your legal process. The police officers will handle the situation and fill in an accident report. The report will contain very important details regarding the crash, and you can use it as evidence to strengthen your claim. This is also necessary in case you sustained any injuries during the crash. Once the report has been filed, you can find the accident report online by entering the collision's ZIP code, the date, and your car's VIN.
Gather evidence
If you can, record evidence at the crash scene by photographing your injuries, the crash scene from different angles, and the damaged vehicles. In addition, you should ask witnesses for their contact information. That way you will be able to reach out to them to get their statement. These statements are necessary to build your case and help you receive financial compensation. It is also great to have multiple witnesses be able to give the courts the whole scene when they need to be questioned.
Get medical treatment
You should seek medical treatment immediately after the crash. Even if you think you survived unscathed, a physician can detect any injuries that are not yet visible. Once you have received medical treatment, the medical professionals that are seeing you will be able to create a medical report. Like the police report, it will lay out all of your injuries, how severe they were, and any medications that needed to be taken. These types of reports can be used in a court of law and will help you build a strong case for your accident.
Bottomline
If you sustained injuries as a passenger in a cab, you may be entitled to compensation for any losses you have suffered in the collision. All you need to do is immediately reach out to a legal expert who can instruct you on what to do to start the process of seeking financial compensation from the liable party. Keep track of all the details that can be used in court and can benefit you in the long run. Your legal team will do everything in its power to bring you justice.
Related posts