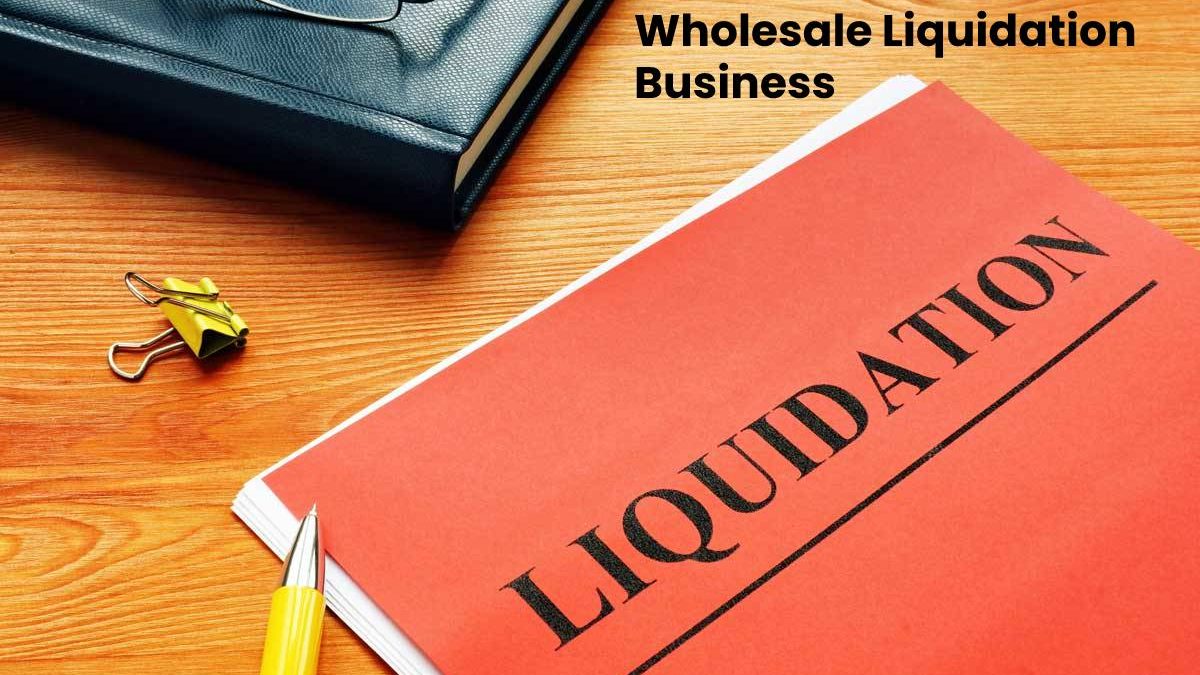 Just like every other company, wholesale liquidation business companies might also have a full inventory. It is every retailer's worst dream as it occupies a lot of space. Moreover, it deters them from bringing in new products as it ties the capital to it.
Keeping track of your sales and inventory data can help you understand which liquidation pallets you need to get rid of! Some common marketing strategies used by a liquidation store are – social media marketing and special promos.
Hence, to help you out, we have compiled a list of the top marketing strategies you can use to grow your liquidation business.
Marketing Strategies Grow Wholesale Liquidation Business:
Detailed Posts Offering Product Insights
When you buy liquidation pallets in Ohio or other cities, you get pallets that contain multiple products. It causes people to be wary of buying from wholesale liquidation companies.
If you post some of the products a pallet contains along with recommendations on your top picks, you can attract a lot of people and bring about a boost in sales.
These pictures also provide a sense of security which persuades more people to invest.
Moreover, posting some great recommendations and all-time favorites can also help out beginners.
This will put you a step ahead of all the companies that come up when you search – "liquidation stores near me."
Segregate All Products Into Categories
A liquidation store generally sells a range of products, from electronics to clothing. If you do not have clear segregation of your liquidation pallets, it becomes hectic for them to scroll through unrelated products before finding what they need.
When you divide your products into categories, it becomes easier for you to market the products. Thus, you can reach the target audience directly and get your products sold quickly! Most wholesale liquidation companies divide their products into categories to make it easier for buyers too.
Try to Offer In-Store Promotional Deals
If your warehouse is full and you want to clear out your inventory, you need people to engage with your products.
Technology has come a long way but can never replace in-store communication/shopping. When wholesale liquidation companies offer in-store promotional deals, they guarantee more footfall and traffic.
You can organize your items for the sale too and bring in expert consultants to help them make wise decisions. Not only does this increase sales, but it also helps people form a bond with the company.
Pay Attention to Seasonal Products and New Inventory
As a liquidation store, you will always want to clear out old stock. But, the new inventory keeps on coming and will keep on piling up.
Most of these new products are seasonal and are quite attractive. You should keep sharing your newly acquired pallets across all platforms to keep on attracting new customers.
Some wholesale liquidation companies allow online bidding to get the best price for each item. It is also a great way to clear out leftover stocks and make high profits.
Set Up an Online Shop
Social media marketing has allowed people to market their products and businesses to people all over the world.
We recommend you upload your products to a single place like your website or open an online shop via Facebook, Instagram, or Shopify.
It allows people buying wholesale liquidation companies to find and choose pallets based on their needs. An online shop also makes it easier to update your shop when you acquire new inventory.
Build Gift Bundles and Combos
Most people love finding customized combinations and bundles of related products to make shopping more comfortable. It is also a great way to clear out your inventory faster, while keeping your customers happy. You can refer to the marketplaces of wholesale liquidation companies to see how these combos and gift bundles are formed.
Offer Bulk Discounts
Bulk discounts are a great way to clear existing inventory without running into losses. It helps sell multiple units at once and no one likes missing out on great deals.
A highly promotional and enticing message also helps attract more customers. Wholesale liquidation companies offer bulk discounts throughout the year but still end up generating huge profits.
Conclusion
With the progress in technology, the way people shop and buy liquidation pallets in Ohio or other cities has changed.
However, most companies are hesitant to adopt new methods and end up suffering great losses.
We hope these strategies will help your liquidation store generate the profits you are aiming for! If these tips worked for you, do let us know in the comments below. Also, help out fellow liquidation business owners with any tips or reviews you might have.