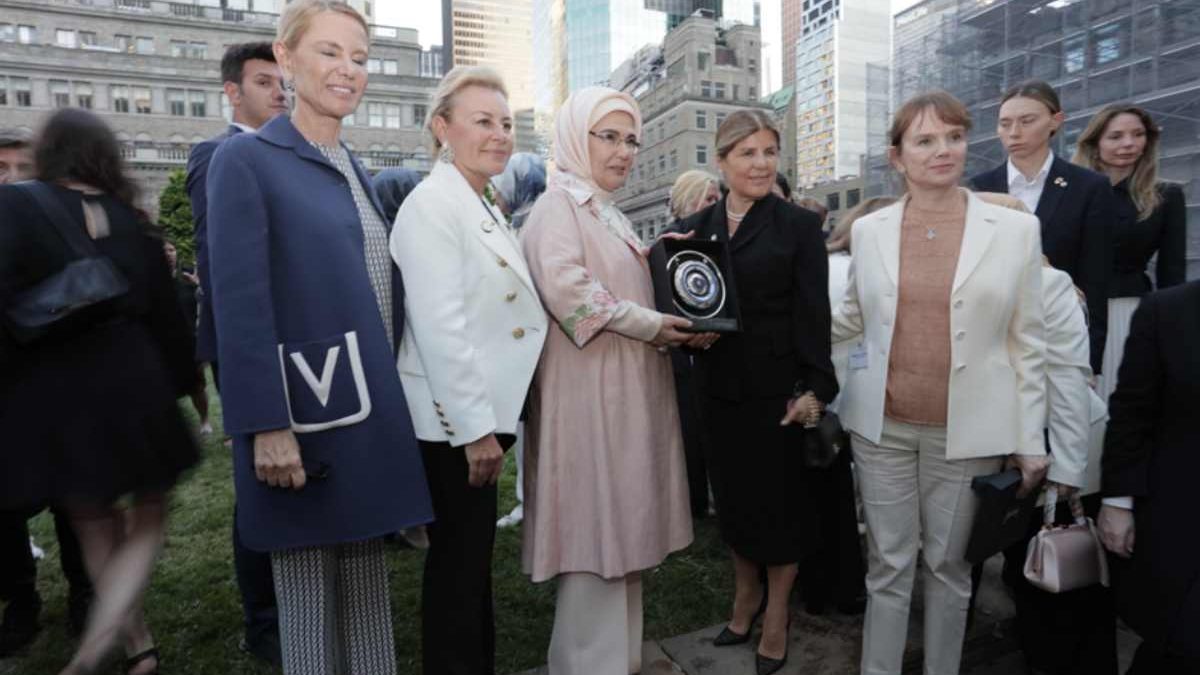 "Women Leading the World" was held at Rockefeller Center in New York. The First Lady of Turkiye, Mrs. Emine Erdogan was the Guest of honour. This event was attended by leading businesswomen from Turkey and across the globe. Women Leading the World was organized to celebrate and highlight the achievements of businesswomen. TIKAD was established to provide a space for businesswomen to provide innovative solutions for global problems.
Mrs. Nilufer Bulut, President of TIKAD made the welcome addressed. She welcomed the businesswomen and shared how TIKAD felt the responsibility to bring them all together with the spirit of help and solidarity. Art and music were chosen to declare women's needs for peace and equality to the world leaders who were present in New York for the 78th United Nations (UN) General Assembly which was held that week.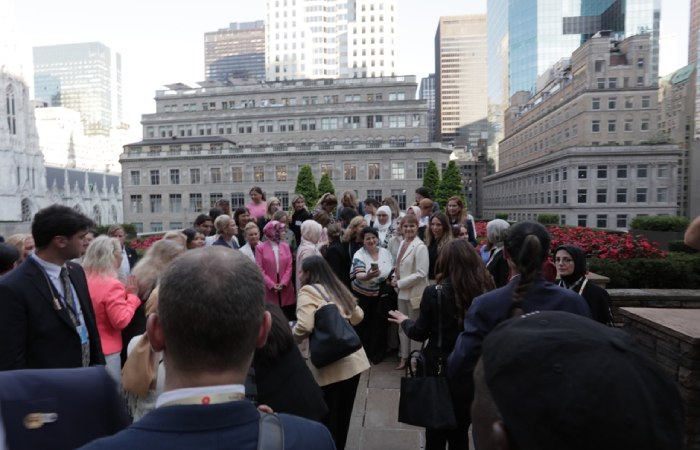 Turkey's First Lady Emine Erdogan gave the keynote address. She threw light on entrepreneurial women by giving examples of women throughout history who had to face various barriers. It is crucial to talk about women across various platforms in schools and cities, so the youth can have valuable role models that they can look up to. Women have always played an active role in the development of civilization. Though they were met with many hurdles. Despite that, women have been active contributors and shouldn't be seen as mere helpers, especially when moving towards sustainable development.
During the address, she shared her hopes about women's stories being inspirational to all. She also noted that Turkey is now taking confident steps towards the future by drawing strength from the state's traditions and history. It is essential to remember and celebrate all the success stories ranging from women's first right to vote and female prime ministers and ministers.
TIKAD was established in 2004 to contribute to Turkey's social and economic development. It was established to help women establish themselves across the various fields and strengthen businesswomen's presence. This will allow women to impact public opinions and government policies.
Globalization has brought the world together. TIKAD is a non-government organization that aims to find a sustainable solution to the problems that are being faced across the globe by using the common core values that bring all humans together. In recent years, there has been an increase in the suffering caused by wars, economic crises, natural disasters and epidemics. The harsh reality is that women and children are the ones impacted the most. The pain and suffering they experience are inexplicable. TIKAD understands the importance of the role played by women in establishing peace and prosperity.
Women tend to be more compassionate and merciful. TIKAD aims to do so by helping women reach out to each other and create future role models. Women have given birth and raised leaders from time immemorial. Their compassion and warmth can change the world and make it a better place where peace and equality are prevalent.