Keeping your vape in good working order can maximize performance while saving money. However, getting the perfect replacement vape coils might be challenging because many types and models are available. In this post, you can learn about the signs that will help you understand when to replace the vape coil. However, before understanding it, it is mandatory to know a little about the functioning and concept of vape coils.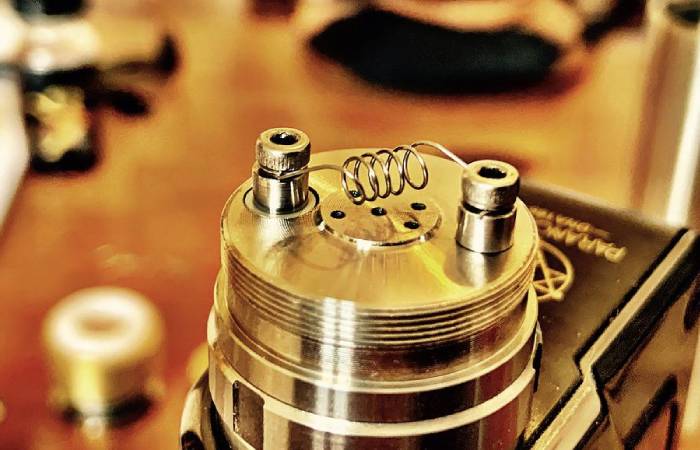 How Do Vape Coils Work?
The coil in your device heats the e-liquid of your choice to produce the vapor clouds. These are housed inside the atomizer of your device and are connected directly to the battery. They turn on when you turn the device on.
You can use your device and draw the vaporized e-liquid into your lungs after the coil quickly heats up (depending on the gauge and resistance of the coil wire type). If your device has adjustable wattage settings, like the majority of high-quality vape mods, you can raise the coils' temperature and the quantity of cloud they generate, but at a cost—they will wear out more quickly than they should.
Depending on your gadget, coils come in various sizes and forms. Many coil materials, including stainless steel or Kanthal with wiring, mesh designs, or Clapton coils, improve flavor and coil longevity and are perfect for sub-Ohm vaping. You can learn more about it if you like to vape at a lower resistance for more enormous clouds.
It is essentially what the coils are composed of because the most popular materials offer various attributes for various vapes. For instance, while Kanthal is well-liked for its availability and suitable for coil building, some experienced vapers choose stainless steel that has a short ramp-up time. Check out our in-depth coil guide for a summary of everything you could expect to learn about coils.
How To Know It Is Time To Replace Your Vape Coil?
Maintaining your vaping gear is an essential element of ownership. Routine maintenance and adjustments are necessary if you want a kit that lasts for a long time and consistently performs at its best.
Your coils need to be changed often as part of gadget maintenance. The coil, made of a wire (or mesh) and some wicking material, heats the e-liquid to create rich, flavorful clouds.
But when should we go for replacement vape coils? All of this depends on the gadget, the coil resistance, the heat settings, the e-liquid, and the frequency of use. It is impossible to cover all of these without knowing the specifics of each vaping advocate. However, several symptoms point to the need for coil replacement.
1.     A Gurgling Sound
Your device is urging you to change the coil in this situation. When operating your gadget, you must immediately replace your coil when you hear a hollow bubbling sound.
2.     Burnt Flavor
A burning taste in your vape is the first and most obvious sign that your coil needs to be changed.
3.     Leaking Mechanism
A gadget that leaks may be the result of a worn-out coil. Leaks can, of course, be caused by various things, but it's crucial to check the coil and replace it if you discover it's the culprit.
4.     Minimal Vapor
Cloud formation is a visible cue that your coil needs to be changed. If you've started to observe a decrease in your cloud cover, the coils' expiration date has passed. Before reaching this conclusion, ensure your device's battery is not low because this might also affect vapors.
5.     Poor Flavor
A coil that has lost its flavor is easily detectable. You spent much time searching for your favorite flavor and are entirely familiar with its ideal flavor profile. So, think about changing your col if your hit is inconsistent with a full flavor.
Should You Frequently Change Your Coil?
Coils will not last a lifetime, and one can enquire about the same on the vendor's website. Your vape mod or pod requires upgrading and charging much as your phone does. However, new, unseasoned coils will perform better overall, produce more clouds, and have a better flavor.
A vape coil typically lasts only one to four weeks, depending on how frequently you inhale your favorite e-liquids and how dependent you are on nicotine. Therefore, it's suggested that you change your coil frequently to prevent the problems outlined below.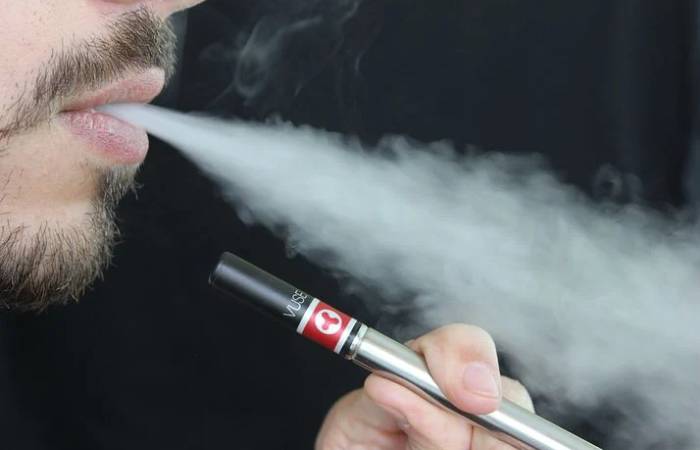 What Happens If Your Vape Coil Isn't Changed?
As soon as your coil hits the point of no return, you could initially notice a burnt taste. However, this is one of the most prevalent problems among vapers, especially shocking to new vapers. The most frequent causes include failing to prime your coil or "chain vaping," which involves using one coil excessively.
Be careful while vaping at too high a wattage because it can burn out your coils very quickly and consume your e-liquid much more quickly. Of course, anyone can experience it, but it's preferable to prevent it, therefore, change your coil as soon as you notice any indication.
To prolong your coils, you essentially need to treat them carefully. If there are any problems, such as e-liquid in the coil's center, you can even trigger a reaction that makes spitting or popping sound unpleasant.
If a coil is overworked, you can also hear a gurgling sound. Therefore, the same advice still holds: replace your coil before it harms your gadget. one should prevent the worst-case scenario. Therefore you should avoid it at all costs!
Concluding Thoughts
Fortunately, swapping your coil is simple. Until you use a starter kit with a coil already fitted within the cartridge, coils typically switch manually while vaping mouth to lung (MTL) or direct to lung (DTL) by simply pulling or unscrewing the old coil and replacing it with a new one. With so many variations available, it's difficult not to find an MTL or DTL Sub-Ohm coil you prefer. The fumes from a bad coil can give you a bad overall experience which may cause a reaction in your respiratory organs. One can also develop allergies due to the same. Another point to note is that some vaping juices contain flavors of fruit inside them. Some users may be allergic to specific fruit and should refrain from using the same.