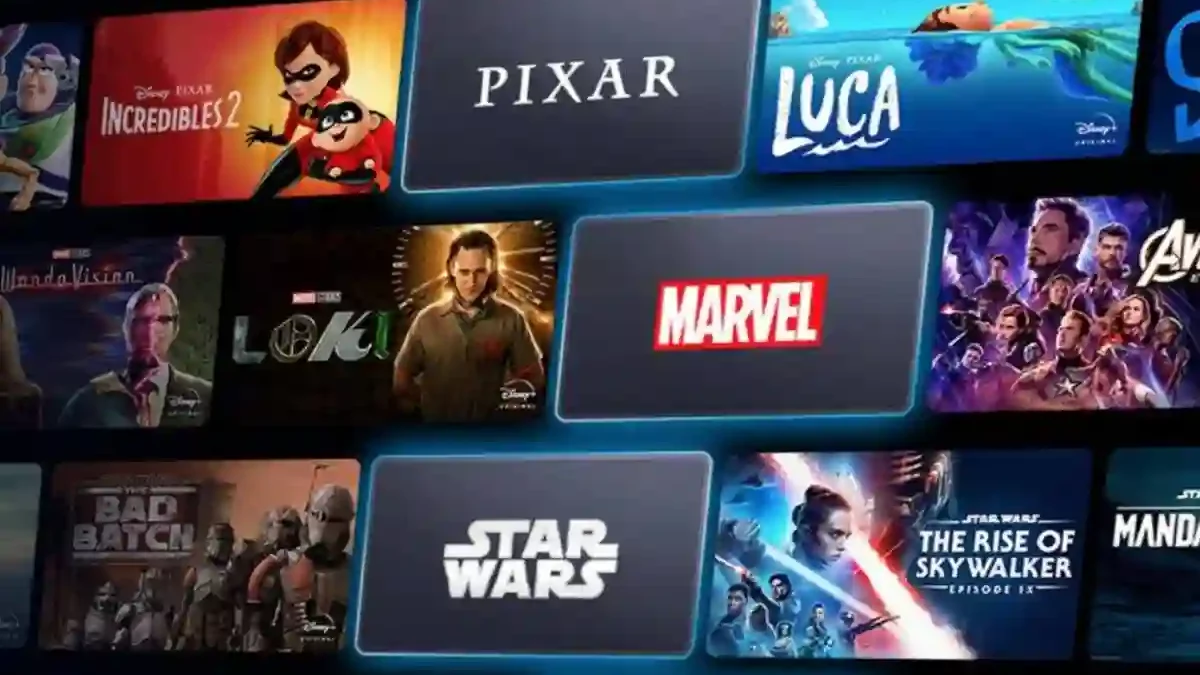 Oh, how fast time flies! It's that time of the year again when we all search for something special and unique to watch with our loved ones during the holiday season. The good news is this Christmas, you don't have to look any further than Disney+, which has a treasure trove of magical movies for everyone to enjoy!
Here are seven of our favorite Disney+ titles that will make your Christmas extra special this year!
Soul (2020)
If you're looking for an uplifting story with a powerful message, then Soul is just the movie for you. Featuring an incredible voice cast including Jamie Foxx and Tina Fey, it tells the story of Joe Gardner (Foxx), a middle school music teacher who is unexpectedly transported out of his body and must find his way back in order to pursue his dream of becoming a professional jazz musician. It's an inspiring journey full of soul-stirring music and unforgettable characters.
Christmas…Again?! (2021)
A 12-year-old girl, Rowena, finds herself celebrating a lackluster Christmas. She then made a wish to Santa Claus to reset the holiday and relive it again. Her wish was granted, and she soon finds herself in a world where Christmas never stops! This charming story of family and friendship will have your heart filled with warmth and joy. Aside from Disney+, you can also catch this movie on Dish TV Disney channel.
Noelle (2019)
Starring Anna Kendrick and Bill Hader, Noelle is a Christmas movie with a twist. When Santa Claus suddenly retires, it's up to his daughter Noelle (Kendrick) to save the day and find her brother Nick (Hader) who has disappeared just before Christmas. With humor and heartwarming moments, this is a festive film that will have you believing in the magic of Christmas.
Home Alone (1990)
This classic Christmas movie still resonates with audiences decades later. It's the perfect family-friendly film to watch on Christmas. Follow 8-year-old Kevin McCallister (Macaulay Culkin) as he fends for himself in his house after being accidentally left home alone by his family during the holidays. With plenty of laughs and exciting stunts, Home Alone is sure to be a crowd-pleaser!
Miracle on 34th Street (1994)
This 1994 remake of the 1947 classic is a must-watch for anyone looking to get into the festive spirit. It tells the story of a young lawyer who tries to prove that a department store Santa Claus is actually the real deal. Starring Richard Attenborough, Elizabeth Perkins, and Dylan McDermott, it's an enchanting tale of hope and miracles that will have your heart filled with Christmas cheer.
Coco (2017)
This stunning Pixar movie is an instant classic. Following the story of a young boy, Miguel, who embarks on a journey to the Land of the Dead to find out his family's past and discover his true identity, Coco has profound emotional depth and gorgeous visuals that will stay with you long after watching it. You can also watch this film on Go Latino TV and Amazon Prime Video.
Mickey's Once Upon a Christmas (1999)
This collection of merry shorts featuring beloved Disney characters like Mickey Mouse, Donald Duck, and Goofy will bring joy to the whole family this holiday season. There are three stories in total, each exploring themes of friendship and the true meaning of Christmas.
Conclusion
Whether you're looking for something upbeat or more serious fare this holiday season, Disney+ has something for everyone! From Soul's inspiring journey into self-discovery to exploring different Christmas tales with Mickey and friends, these movies provide plenty of options so that everyone can enjoy some quality entertainment this coming Christmas 2022. Happy watching!