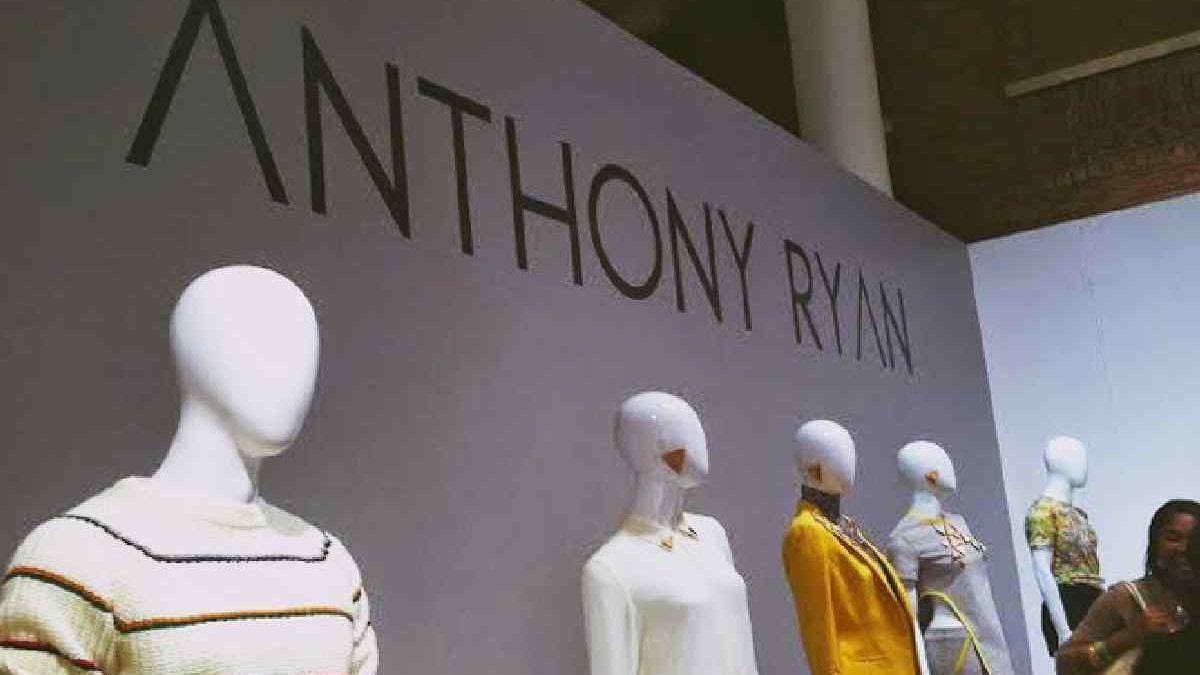 Introduction:
In year two, I want three main things to happen for the Baton Rouge Fashion Council. First, I want more local students involved in the Fashion Council. It can intern positions (which I will be posting about next week- I'll announce on BRFC's Instagram) or more student fashion designers participating in fashion shows or event planning.
The Fashion Council is a valuable real-life experience, and one can learn A LOT. I want to share more of that with students interested in going into the fashion merchandising industry.
Second, I want to give back more. I would love to do more where we can give back to the community. We hosted two events this year where we were able to donate either clothing items or canned goods. I would also like to start a scholarship fund for an emerging local designer or fashion student at LSU.
Third, I want to continue to grow. Fifty is a large number, but with more businesses involved come more ideas, the potential for growth, and awesome things to happen in this city.
What Is The Baton Rouge Fashion Council?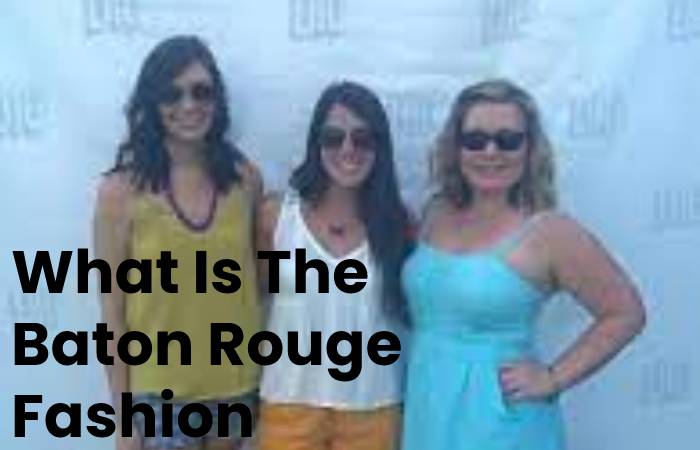 The BRFC is an organization for local boutiques and designers to collaborate through popup shops, runway shows, and social events. We host monthly events around the Baton Rouge area and have more than 50 local boutiques and designers involved.
After a month of procrastinating and not hitting the Publish button for the website, I finally took the plunge. It was a scary day, and I was terrified that local boutiques wouldn't respond well. I feared they might view each other as competition rather than seeing the potential of collaborative efforts.
When I finally hit publish, I posted about the organization in a Louisiana Business Women's Facebook group. Luckily, there was a pretty positive response, with about 20 boutiques designers immediately saying they were interested. They signed up, and we were off to start planning our first event!
Why Did I Start The Baton Rouge Fashion Council?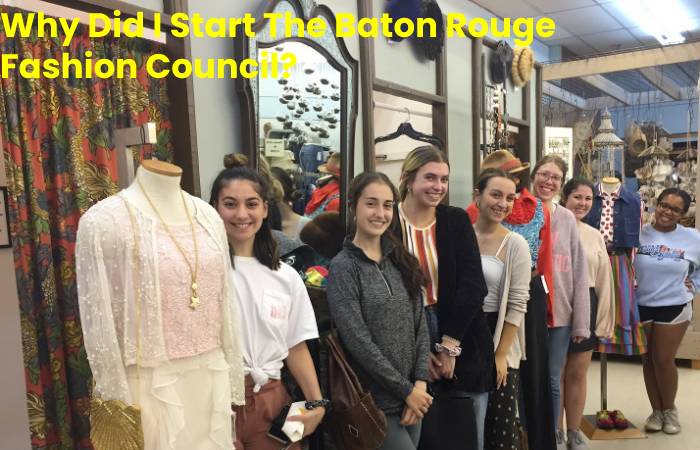 There was a need for it, and I was passionate about promoting local small businesses. So one day, I had the idea to start a collaborative organization where I could work as a blogger with local companies.
At this time, boutiques and designers had random popup events around Baton Rouge. We had another organization from out of state hosting a "Baton Rouge Fashion Week" each year.
Everyone was disconnected, and I noticed that local readers were unaware of some of the jewellery designers or boutiques I was working with here on Southern Flair. I heard so many times that people only knew of them because of my blog. While I'm happy for readers (obviously), I learned more could be done to promote these local small businesses.
After hashing out my ideas for the organization and how it would work with my mom and best friend, I reached out to the sisters at Solis and Desiree at Hey, Penelope to get their take. Since me not being a boutique owner, I wanted to hear their feedback and opinions on what I had brewing.
Everyone seemed to like the idea, so I went with it. I had my attorney (aka my cousin) help me establish the organization (we're legit), and then I created a website and logo with the help of my graphic designer best friend at Blue Lemon Co.
Baton Rouge Fashion Council Hosts First Pop-Up Shop
Most of the ins and outs of Baton Rouge's fashion world are discussed in the cyber world, mostly floating around on blogs and Instagram accounts.  We are happy to be a part of that cyber world, and we're excited to participate in this popup market to get our brand in front of people in a more tangible way. Still, a newly-formed organization hopes to bring everything into a more substantial space," says NOLA.com reporter Chelsea Breasted. On Wednesday, May 13, Baton Rouge Fashion Council hosted its first event at Tin Roof Tap Room. We joined many local vendors for a night of craft beer, local finds and good company. Here are a few of our favorite photos from the night.
More About Baton Rouge Fashion Council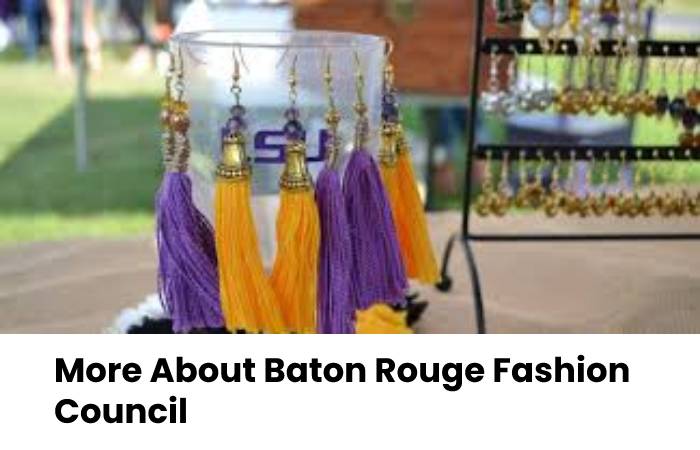 It is a big problem with fashion. There's a lot of pressure to create something that looks good on the first try. When you're so used to making something look good, it already looks promising. But if we constantly look at ourselves in the mirror, we are continually looking at our reflection in the mirror. And also, We are continuously being evaluated, and we feel like we have no control over this process.
We are constantly evaluated because our existence (especially our bodies) is continuously assessed. We look in the mirror always, wondering if we're doing it right, wondering if we're looking good enough.
When it comes to fashion, we're all so used to ​​perfection that it makes us feel like we're somehow flawed and somehow worthless. But it is important to remember that it is not only appearance judged. It is our personality, our inner being, our inner being. It is this same inner self that is constantly being evaluated.
When trying to look or feel good, it's important to remember that you are not the only person in the room. When we try to think well of ourselves, there are always other people in the room going through the same process. It is especially important when it comes to fashion because it's what makes style so appealing.
The main reason designers are so famous and influential is that they have to be fashion designers. Designers tend to be the ones who get the most ads, make the most money, and get the most out of it.
I'm not saying we should never worry about designers, but we should try to invite them for a while. If a designer isn't at the top of the list, it's in their best interest to try to keep them around. My personal view is that fashion designers should be judged by those who design them. Fashion affects people's lives the most, and in many cases, designers have the most influence. 
Frequently Asked Questions regarding Baton Rouge Fashion Council
Where are Baton Rouge Fashion Council's headquarters?
Baton Rouge Fashion Council's headquarters are in 4583 Downing Dr, Baton Rouge, Louisiana, 70809, United States
What is Baton Rouge Fashion Council's official website?
Baton Rouge Fashion Council's official website is www.brfashioncouncil.com
What is Baton Rouge Fashion Council's SIC code?
Baton Rouge Fashion Council's SIC: 56,562
What is Baton Rouge Fashion Council's NAICS code?
Baton Rouge Fashion Council's NAICS: 44,4481
What is Baton Rouge Fashion Council's industry?
Baton Rouge Fashion Council is in the industry of: Apparel And Accessories Retail, Department Stores, Shopping Centers & Superstores, Retail
What is Baton Rouge Fashion Council's tech stack?
The technologies that are use by Baton Rouge Fashion Council are: NS1, Twitter Cards, Eventbrite, Squarespace
Wow! You've made it the end! Thanks for reading about my journey with the Baton Rouge Fashion Council. Since you've stuck around this long, be sure to add this Sunday's Spring Style Brunch to your calendar!
Related search :
Baton Rouge Consignment clothing

Best Consignment Shops in Baton Rouge, LA

Consignment Stores near me
Style Encore louis vuitton
Does Style Encore buy maternity clothes
Style Encore Baton Rouge
baton rouge fashion council
baton rouge fashion
style encore – baton rouge photos
louis vuitton baton rouge
rouge fashion
consignment shops baton rouge
Also Read: wellhealthorganic.com:10-benefits-of-eating-roasted-gram