Know More about Forklifts
New Yorkers Blog, 5 months ago
0
3 min

read
139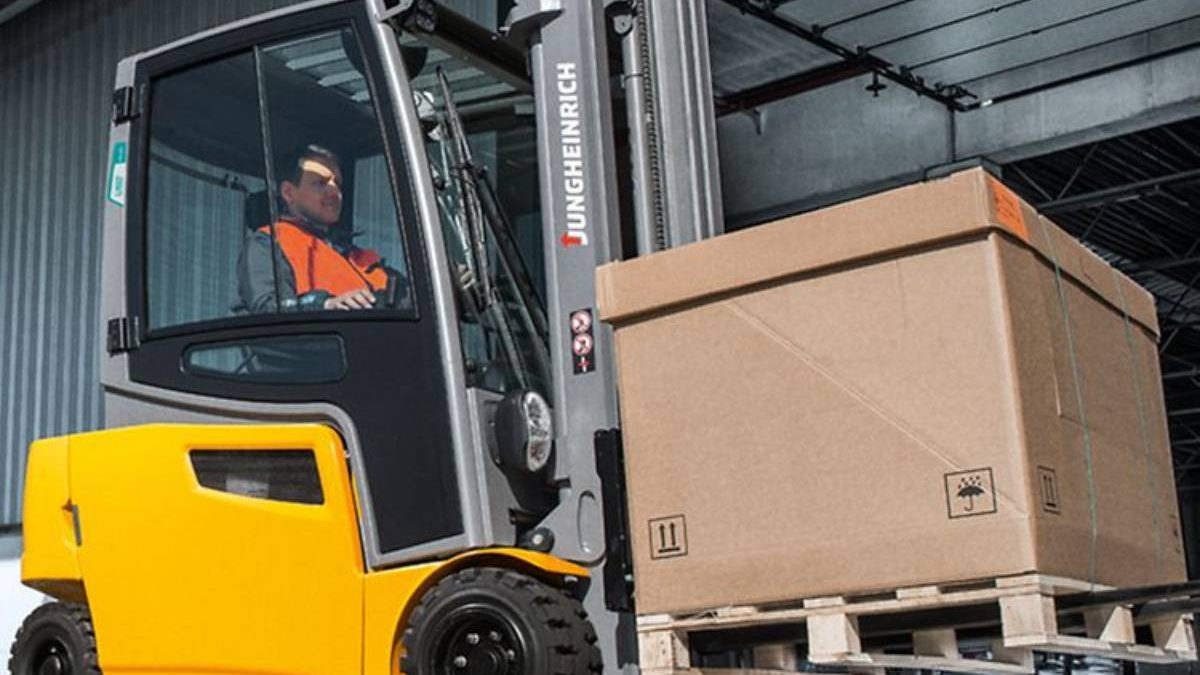 The forklifts are standard pieces of equipment used on the work site. Their goal is to transport loads with efficiency and precision. Despite the robust operation, there can be risks if the machine is not used correctly. Therefore, the operators need to be trained and certified.
A forklift is expected in warehouses, construction sites, military bases, etc. However, different types of machines can be used in various industrial areas. As per OSHA, 110,000 forklift accidents occur every year in the USA. Therefore, it is crucial to learn about different kinds of forklifts, their working mechanism, and safety protocols.
Some forklifts allow the operator to sit while driving, while for other tools, operators need to stand. The machine is extensively used in several industries for transporting goods and materials.
Different Types of Forklifts
There are some forklifts explicitly designed for rough terrains. They can be used on uneven and rough surfaces and have distinct tires. They are popular in construction sites and unpredictable environments.
The lower noise and fume-free machines may take some time to recharge when their batteries run out. But they can be easily navigated in tight spaces and do not require a clutch.
Heavy duty forklift is capable of lifting 125000 pounds upward. As a result, they become crucial in steel mills, lumberyards, etc. They can be risky when misused.
A sit-down machine is a popular choice in the list of different kinds of forklifts. Operators can get off their feet and, therefore, helps in case of extended driving.
Diesel forklifts are the go-to option for outdoor usage. They can also handle uneven or rough terrain and withstand extreme weather conditions. The most significant advantage is that they can be used for extended periods without the fear of running out of fuel.
Apart from the forklifts mentioned above, other options include Pallet Jack, Order Picker, Narrow Aisle, Stand Up, Side Loader, etc.
What Are the Components of a Forklift?
Truck Frame
The truck frame is among the most vital components and is responsible for the base. Integral parts like a counterweight, wheels, mast, etc., are attached to it.
Counterweight
It is the cast iron weight fastened to the rear part of the machine. The job of this component is to counterbalance the weight lifted by the device.
Power Source
An internal combustion engine is the power source of the machine. It can fuel LPG, CNG, diesel, natural gas, etc.
Carriage
The carriage is the component that serves as the base. It is fixed on the mast rail and can quickly move upward and downward.
Mast
It is the vertical component responsible for lifting and pushing the load downward. It has interlocking rails that offer horizontal support. It can also be equipped with rollers similar to a mast.
A combination of hydraulics, pulley systems, and a few other things are used to lift materials from one place to another. The hydraulic system incorporates a series of pistons, cylinders, and fluids to raise and lower the materials efficiently. Some of its parts include a lift handle, pump, and hydraulic cylinders.
Final Thoughts
Forklift training can be influential in ensuring workplace safety. Most accidents are caused due to poor training. Hence, it is highly recommended that businesses enroll individuals trained as per OSHA standards.
It is also crucial for employers to evaluate the performance of the employees every year and provide them with training if needed. Lift operators have a significant role in ensuring safe forklift practices. Safety training can protect operators and others around. Besides training, proper maintenance of forklifts is also suggested for enhanced operation.
Related posts